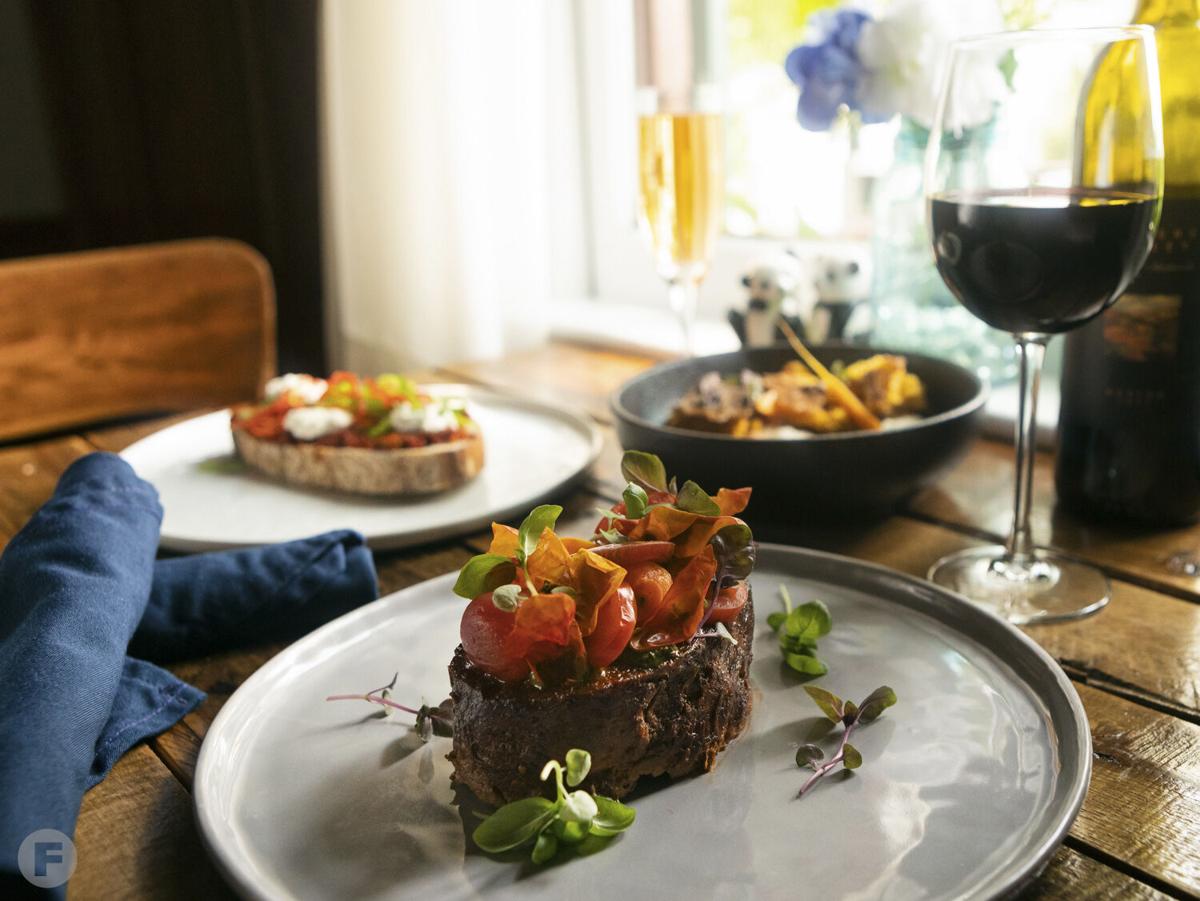 In the heart of Missouri wine country, a rustic boutique restaurant boasts a one-of-a-kind experience from chef and sommelier Philip Day, who passionately plans his hyper-seasonal menus with high-quality, locally sourced ingredients.
When you visit, the prix fixe menu at Root Food + Wine in Augusta, Missouri, might offer Kopp Farm To Table Beef meatloaf with roasted tomato glaze, fresh and pickled tomatoes, tomato jerky, basil and ginger – a dish Day pairs with Bethlehem Valley Vineyards Norton – or hot smoked Rockbridge trout with asparagus, sorrel, trout roe and a Lucky Dog Farm egg.
From the list of Chef Snacks, we suggest the fire-roasted sweet red pepper bruschetta on housemade sourdough toast with lacto-fermented red chile peppers, housemade ricotta and local chorizo, paired with Noboleis Vineyards Brut Rosé.
For dessert, Day utilizes Lucky Dog Farm carrots and his mother-in-law's recipe for gluten-free carrot cake, creating his own nuanced take on the classic treat that goes well with the house-spiced vermouth.
Root Food + Wine is open Thursday and Friday from 5 to 9pm and Saturday from 11am to 3pm and 4 to 9pm.
Root Food + Wine, 5525 Walnut St., Augusta, Missouri, 636.544.1009 rootfoodwine.com