Take your sweet tooth for a trip down memory lane at Queen City Soda & Sweets in downtown Springfield, Missouri.
For years, brothers and candy fanatics Donald and Robert Sands imagined a space where people of all ages could discover and delight in classic, unique and tasty treats. In 2019, they realized their sweet dream and opened Queen City Soda & Sweets just off Park Central Square.
Inspired by old-fashioned candy stores, the retro décor and creaky wood floors transport you back to the good old days. The shelves are stocked with more than 100 varieties of glass-bottled craft soda in every flavor imaginable, and there's no shortage of gourmet candy in the large self-serve glass jars.
"We have a lot of nostalgic, old-fashioned treats, and we also have things from around the world, like candies from Mexico," says store manager Olive Thompson. "There's really something for everyone."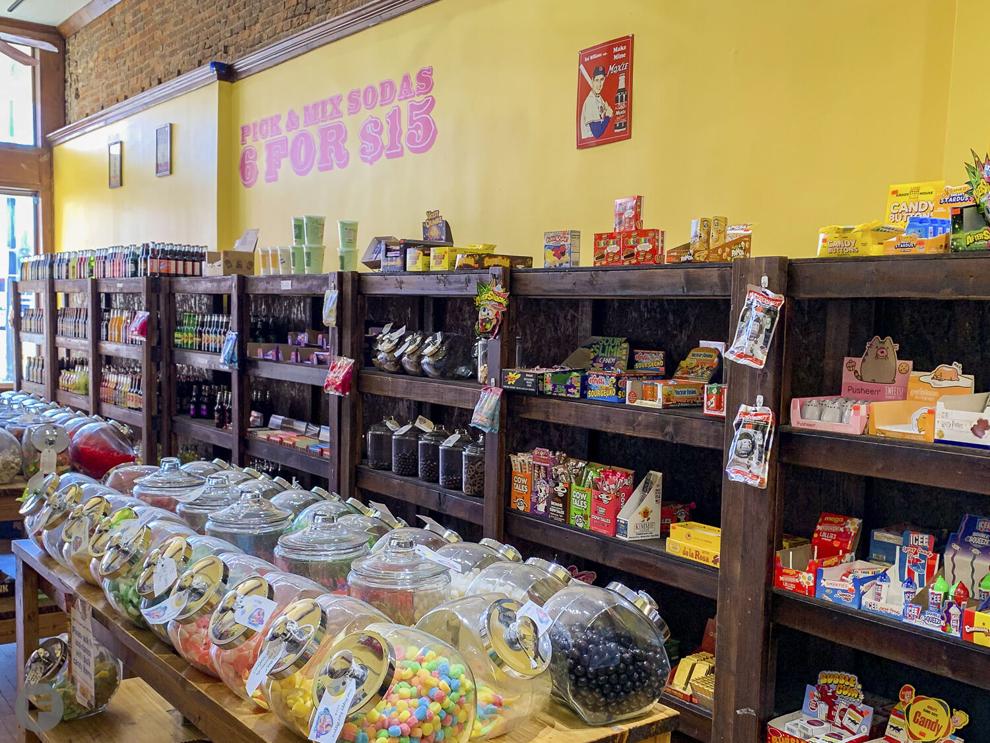 The store's sodas are sourced from across the country and the globe: Keep it in Missouri with a Fitz's root beer or Ozark Mountain Bottleworks Smuggler's Run (a summery combination of tropical flavors), or gulp down a bottle of Japanese Ramune marble soda. Feeling adventurous? Try a more unusual sip from Lester's Fixins such as bacon maple syrup, ranch dressing or pickle juice.
When it comes to candy, you can mix and match squishy sweets such as gummy worms, fruit sours and peach rings. Chocolate-lovers can also get their fill with options such as cookies-and-cream espresso beans, triple-dipped chocolate malt balls and dark chocolate peanuts.
Queen City Soda & Sweets doesn't skimp on the classics either. Grab bubble gum cigars, Charleston Chews, Boston Baked Beans and Valomilk cups here too.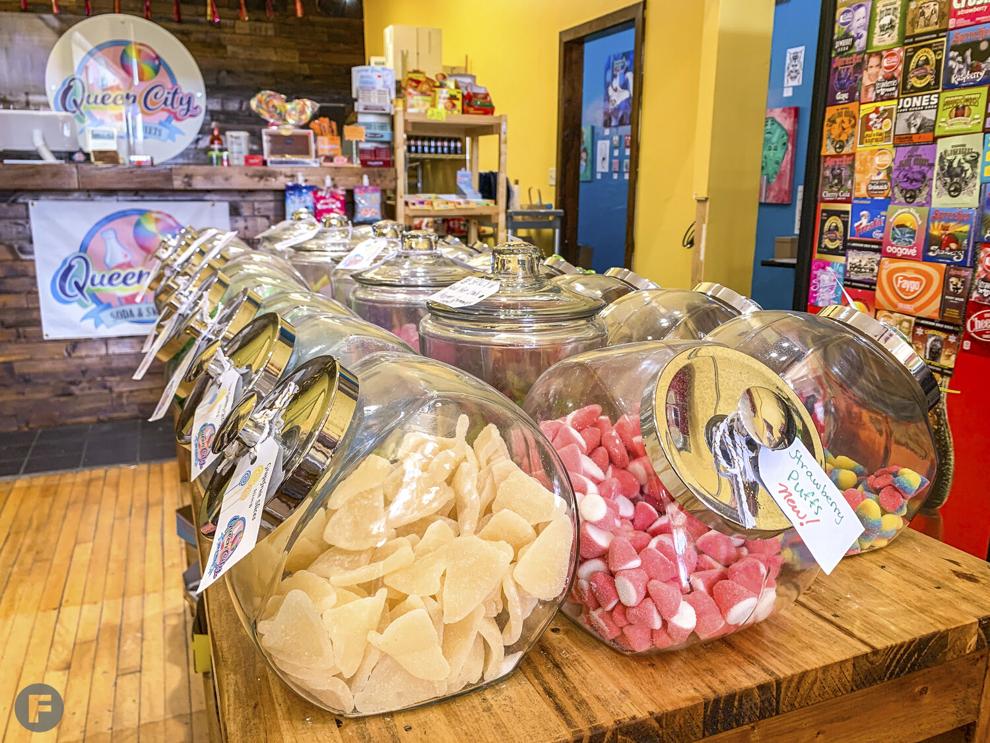 Other bestsellers include County Fair cotton candy in weird and wonderful flavors – think funnel cake, orange creamsicle, pizza and s'mores – plus Hammond's handmade chocolate bars in sweet and savory combinations such as Bourbon Pecan Pie, Malted Milkshake and Pigs & Taters. The latter is a mix of the salty flavor of bacon and potato chips and the sweetness of milk chocolate, making for an unexpectedly delicious product.
Stop by the shop soon – your taste buds (and your kids) will thank you.