If you ask Natasha Bailey or anyone on the staff at Thelma's Kitchen, they'll quickly remind you that eating inside restaurants is a luxury not afforded to every Kansas Citian. And they're committed to changing that. 
Much like the Panera Cares community café, which rolled out throughout St. Louis in 2013, Thelma's donate-what-you-can restaurant model has been paying it forward for thousands of Kansas Citians experiencing food insecurity.
Thelma's Kitchen is named after Thelma "Matushka Michaila" Altschul, one of the founders of Reconciliation Services, an organization started in 1987 to "transform Troost from a dividing line into a gathering place." Although Thelma, along with her husband Father Alexii Altschul, lived in Section 8 housing, the pair dedicated much of their lives to feeding and helping their neighbors in need. While Thelma passed away about a decade ago, Reconciliation Services continues their work today.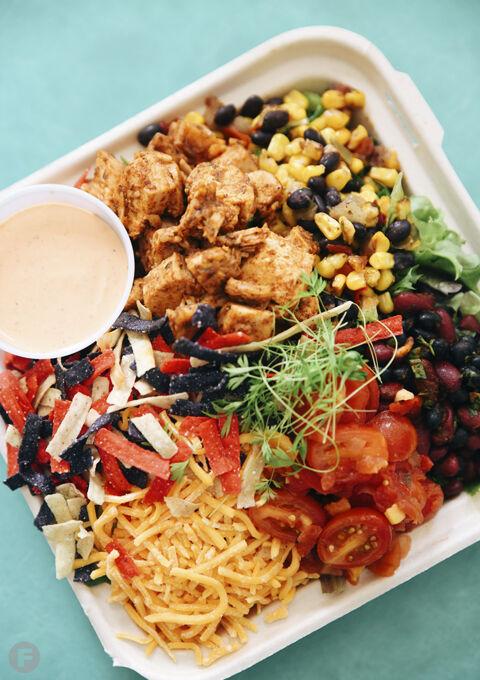 Until recently, Thelma's Kitchen operated out of a building at the corner of 31st and Troost. However, after Reconciliation Services' recent $13 million capital campaign, the space that housed Thelma's Kitchen in the 105-year-old building at 3101 Troost Ave. is now undergoing a much-needed two-year rehabilitation. With this change, Thelma's Kitchen has temporarily relocated to a few blocks away – they're now working out of the basement of Central Presbyterian Church at 3501 Campbell St.
"Even though we're not in the building, we knew we had to stay in the neighborhood," Bailey says. "There's so much food insecurity around us, so I'm so thankful we found this space and could make it work for the time being."
While Thelma's space may have changed, and its menu is evolving, its mission remains constant. Natasha Bailey is still relatively new to the role of head chef, but she's hit the ground running since taking the reins of the restaurant. 
"I've always had the idea that I wanted to serve people food that could do something for them," Bailey says. "I'm a locavore – I love farmer's markets just as much as I love giving food to people who need love – so I'm so happy we're able to support not just our neighbors who are hungry, but also KC's local farmers and growers."
Bailey has headed up Thelma's Kitchen since spring 2021, having previously spent several years at Green Dirt Farm, the award-winning artisan sheep's milk creamery located in Weston, Missouri. Bailey joined Thelma's after COVID-19 hit, when the team pivoted to boxed lunches while still operating off of a "suggested donation" model where customers are able to pay it forward for those who are unable to afford their own meals.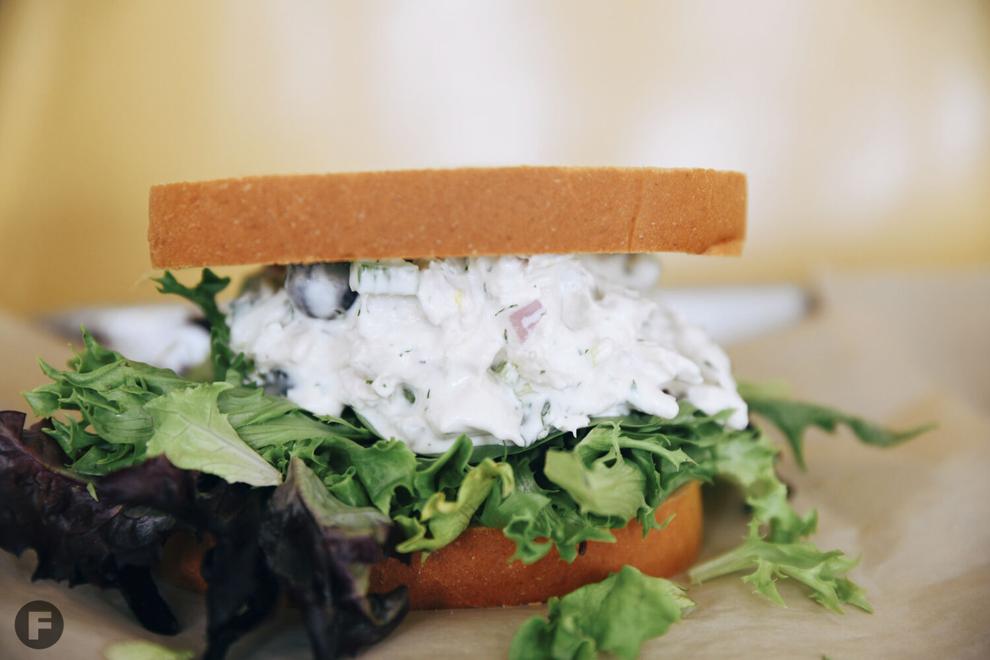 The menu itself revolves around wraps, soups, salads and sandwiches. The Southwest Chicken Cobb and the Summer Chopped Salad are two crowd favorites, but the sandwich menu's extensive sandwich offerings have turned many first-timers into repeat customers. The Green Smash, a vegetarian sandwich with avocado, fresh veggies and green chickpeas blended to a nearly hummus-like consistency, is one of her top sellers. Upon introducing the Meat Me, a monster of a sandwich featuring roast beef, ham, turkey, bacon, lettuce, tomato and onion, Bailey says, "Remember: We're a meat city."
Within their temporary space, Thelma's is already feeding thousands of Kansas Citians each month. The team hopes to be back in their original space, which is undergoing a number of technological advancements, by fall 2023. With these improved facilities, they hope to dramatically increase their output. 
In the meantime, Thelma's doesn't have their usual walk-up window where neighbors in need can grab their own lunches. Instead, they've teamed up with Amethyst Place, The Grooming Project, Community Linc, Donnelly College and other organizations to distribute meals to the community. 
Bailey attributes all their success to these partners, as well as her staff, volunteers, customers and benefactors. 
"I simply could not ask for a better team," Bailey says of her five-person kitchen staff. "We also have a team of volunteers that donate time every week consistently and all our loyal customers. Without this community, there's no way we would have the impact that we do."
Editor's note: This post has been updated to clarify that only Thelma Altschul passed away about a decade ago, not her husband, and that Thelma's Kitchen's original location will reopen in fall 2023.