An Arkansas-based taco chain is getting ready to set up shop in mid-Missouri for the first time.
Tacos 4 Life, which serves up dips, salads, rice bowls, nachos, quesadillas and, of course, tacos, is set to open at 511 E. Green Meadows Road this summer. Currently, there is only one other location in Missouri – located in O'Fallon – but franchisee Drew Vaden says that by the end of the year, additional locations should open throughout the state.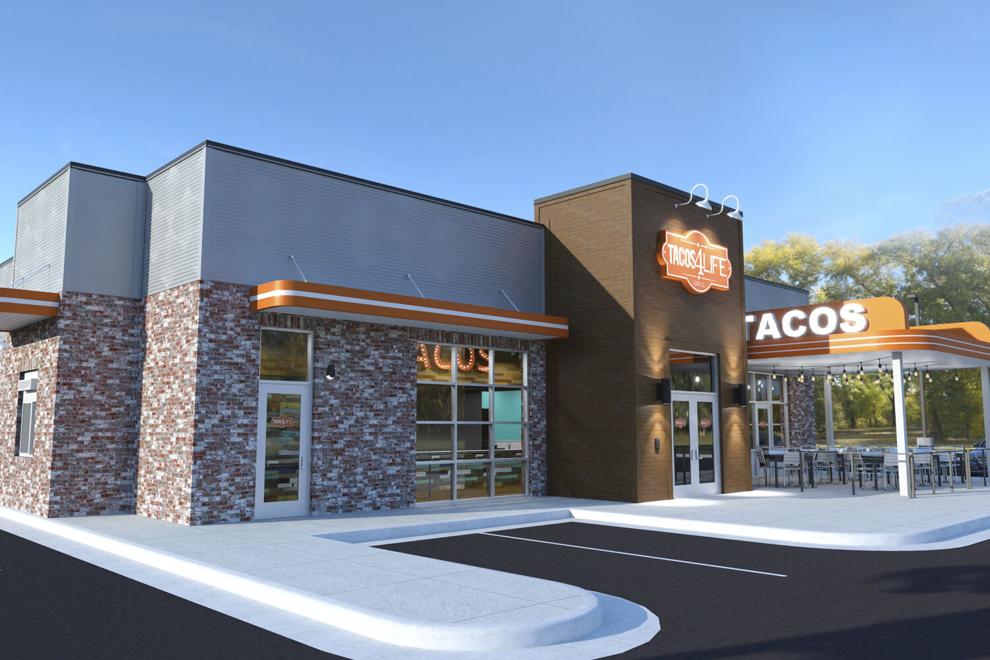 "We chose Columbia because to us, Columbia is a very exciting town," Vaden says. "We love the university and the overall feel of the town. Columbia is a very close-knit town that the people take pride in while also having a large enough population to support their local businesses."
And there's more to Tacos 4 Life that just feeding customers. For every meal sold, 24 cents is donated to the restaurant's non-profit partner, Feed My Starving Children, which provides one meal to someone in need. The company has donated more than 22 million meals across 70 different countries. 
"At Tacos 4 Life, we look for as much community involvement as we can get," Vaden says. "Being a mission-oriented company, our first goal is to end world hunger, and we can only do that with the help of the communities we serve. We do this by selling tacos, so the more the community gets involved with our company and our mission, the closer we can get to our goal of ending world hunger."
As the name would suggest, tacos are the star of the show at Tacos 4 Life – and there's no shortage of options. The mango-habanero taco is made with grilled chicken, mango-habanero salsa, cabbage, avocado, pico de gallo, mango and cotija cheese on a soft flour tortilla, and the spicy chorizo taco is made with housemade chorizo, Mexican creamed corn, cotija cheese and jalapeños. Be sure to try one of the tacos offered on the signature puffy flour tortilla, such as the carnitas (citrus and cumin slow-roasted pork, housemade queso, cabbage, cilantro, green onion) or the chipotle steak (sautéed onions and peppers, chipotle aïoli, pico de gallo, Cheddar-Jack cheese). 
Although tacos are the focal point, there are plenty of other options. The Mexican Cobb Salad, for example, features salad greens, black beans, roasted corn, avocado, pico de gallo, Cheddar-Jack cheese and dressing, and the Ultimate Nachos are made with refried black beans, housemade queso, sautéed onions and peppers, guacamole, pico de gallo and sour cream.
"My personal favorite menu item is the fried chicken taco on a puffy shell," Vaden says. "I don't want to forget to mention our famous Paradise Punch, also."
You can purchase the fruity punch by the glass or the gallon.
Dine-in and takeout will be offered at the Columbia location of Tacos 4 Life, along with a drive-thru and an outdoor patio.
Tacos 4 Life, 511 E. Green Meadows Road, Columbia, Missouri, tacos4life.com