Before chef Rob Connoley returned to his hometown of St. Louis this year, he ran a restaurant in a fairly isolated town in New Mexico.
Non-local guests could fly into Tucson or El Paso and drive three hours to dine at the Curious Kumquat in the small town of Silver City. When Connoley first opened the restaurant – which served modern tasting courses with hyper-local ingredients – he was worried about filling seats in the remote location.
Turns out he didn't have to worry too much.
Curious Kumquat was open for eight years and lauded by The New York Times and Saveur Magazine, among others. That praise mixed with Connoley's commitment to strong flavors, foraging ingredients (much of them from the nearby Gila National Forest) and supporting the community was more than enough to draw crowds for years. 
For Connoley – who grew up cooking with his family but had no restaurant experience – much of it was unexpected, including his James Beard Award semifinalist nomination for Best Chef: Southwest in 2014.
"It really was life-changing," he says, adding: "What an honor."
Last year, Connoley announced plans to close Curious Kumquat. He wanted to move back to his hometown (he grew up in North County) to be with family. He also wanted to wipe the slate clean and start fresh.
"I think what Gerard Craft just did with Niche is not only brilliant, it's necessary," he says. "It's necessary for your culinary soul... It's so hard to be creative night after night in the same context."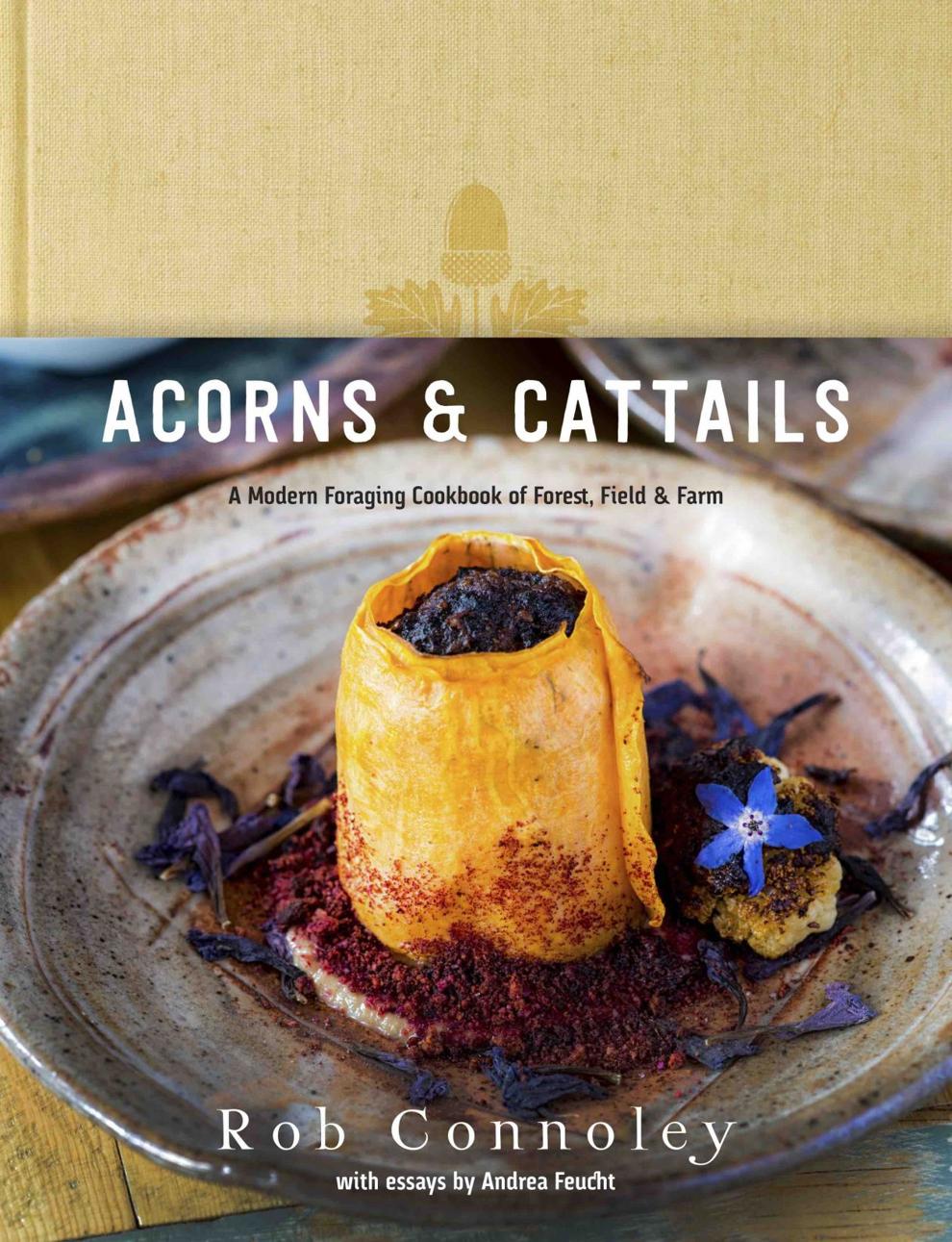 Connoley has been back in St. Louis for more than a month now, and he's antsy to get started again. His first cookbook, Acorns & Cattails: A Modern Foraging Cookbook of Forest, Farm & Field, will be released Sept. 20. It's an approachable guide to foraging safely and ethically with recipes for modern, doable dishes.
"Believe me, you can do these recipes," Connoley says encouragingly. "Because they had to be doable for me to survive [at Curious Kumquat]."
He also adds that many foraging cookbooks are regional to the chefs who write them. Acorns & Cattails will feature natural ingredients readers can find across the country – from acorns, hackberries, mesquite to yucca and much more. The book is elevated by its stellar photography, clean design and the conversational, insightful commentary by Connoley.
"I want the average person to be willing to go out on a hike and pick up some plants and be confident that they won't get harmed, and it'll be done ethically," he says.
His next project: opening a St. Louis restaurant, Bulrush (another name for cattails). Many things are still up in the air, including the area in which Connoley wants to settle the restaurant. But his eyes grow wide as he rattles off ideas for a high-end, modern tasting restaurant centered around his cornerstone of foraging.
"I want an experience," he says of Bulrush. "I want people to come to dinner and taste every part of the environment... [It'll be] foraged, natural, local but a little fancier and an experience that will be exciting for people."
Connoley also has ideas on how to give back to the St. Louis community, a community he says he feels immensely at ease with even though he's been away for decades.
"There's something special about St. Louis that when I decided to come back after all these years, I felt really comfortable," he says. "I feel I know the people here."
He praises the St. Louis food scene for its honesty in the farm-to-table philosophy and the collegiality between chefs.
"[The restaurant industry] is a very cutthroat world and oftentimes chefs feel threatened or feel like they're not going to have a full house if they help [each other] out," Connoley says, adding: "Since I've been here, it's like 'come sit in the kitchen' or 'come help us out.'"
Before heading out on his book tour at the end of September, Connoley will work with chefs here and continue plans for Bulrush, which he hopes to open sometime in 2017.
"I can't wait," he says of this new chapter. "I wish I could open tomorrow."
Bulrush, bulrushstl.com