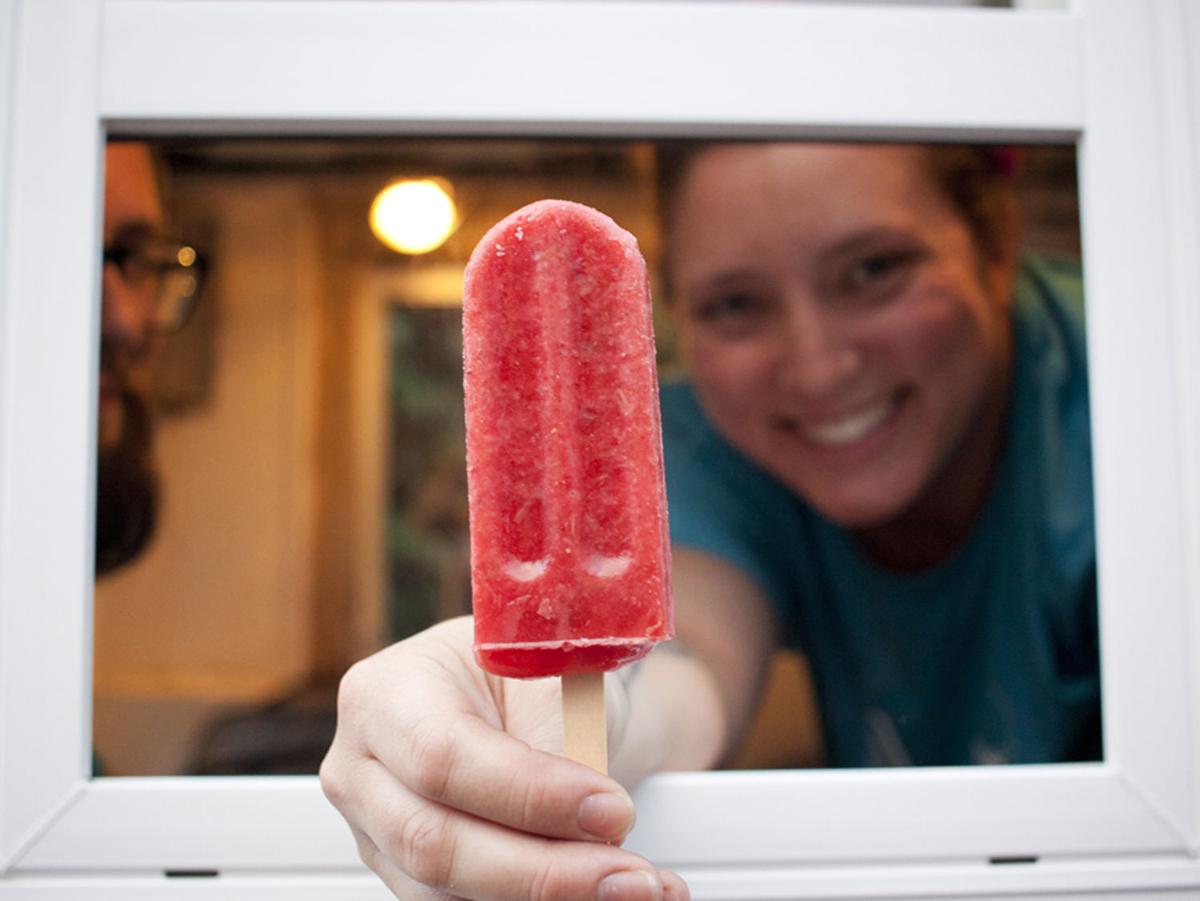 Just in time for the sweltering days of summer, Poptimism is ready to hit the streets in St. Louis.
The new truck comes from Kaylen Wissinger, who owns the popular Whisk: a Sustainable Bakeshop on Cherokee Street, and specializes in ice pops made with local, seasonal ingredients. Wissinger first developed a following for the ice pops – available in flavors like strawberry-rhubarb, cucumber-lime and strawberry-balsamic with black pepper and goat cheese – at her booth at the Tower Grove Farmers' Market each Saturday.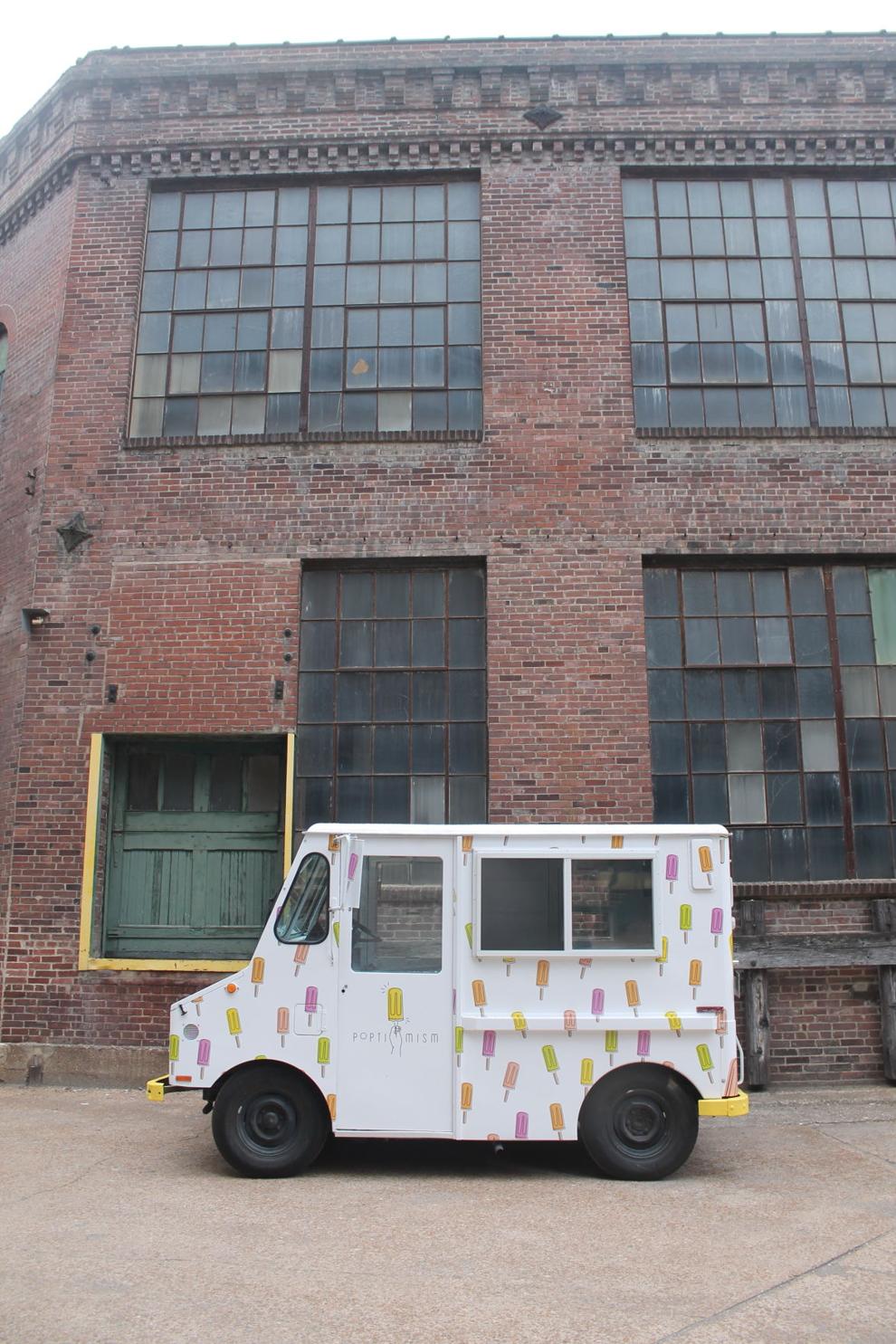 After a few years selling out of ice pops at the market, Wissinger decided it was time to make them available to more of St. Louis, and announced plans to open Poptimism last summer. She's spent the past year repairing the truck – a 1984 AM General postal truck dubbed Toto – and giving it a facelift.
"We've been dreaming about this since 2012, when that first strawberry-lemon ice pop was made in our home freezer in Tower Grove South," Wissinger said in a release. "Some of the best summer flavors are on deck – peach-basil, watermelon, sweet corn, concord grape, blackberry-goat cheese, blueberries and cream – there's just so many! Summer is one of the best times to be working with all of the local farmers and producers in the St. Louis region – the bounty of product is incredible this time of year, and we love turning their hard work into treats everyone can enjoy."
In addition to its regular booth at the Saturday Tower Grove Farmers' Market, Poptimism will be parked at the Tuesday market from 4 to 8pm and the Sunday Boulevard Farmers' Market in Richmond Heights, Missouri, from 9am to 1pm. The truck will make its public debut at Tower Grove Pride this upcoming Sat., June 29.
The ice pops are also available for sale at Whisk on Cherokee Street, as well as Kounter Kulture and MayPop Coffee & Garden Shop. Poptimism is available to be rented for weddings, parties and events; more information is available on the truck's website.
Poptimism, poptimismstl.com