Marcoot Jersey Creamery is best known in the St. Louis area for its cheese (including creamy Havarti, white Cheddar, Gouda and three types of cheese curds), but local shoppers will soon spot the Greenville, Illinois, company's label in the frozen foods aisle, too.
In December, Marcoot launched six flavors of fruit and whey ices in local Dierbergs stores. If you've never heard of a whey ice, you're not alone. Sisters Amy and Beth Marcoot, who launched the creamery in 2010, are the first to market the product. "It's always a little scary to enter into a market and be the first one, because it's either going to be successful and other people will start doing it, or it's going to fail fast," Amy says. "But it's a delicious product. If people taste it, they're going to be like it."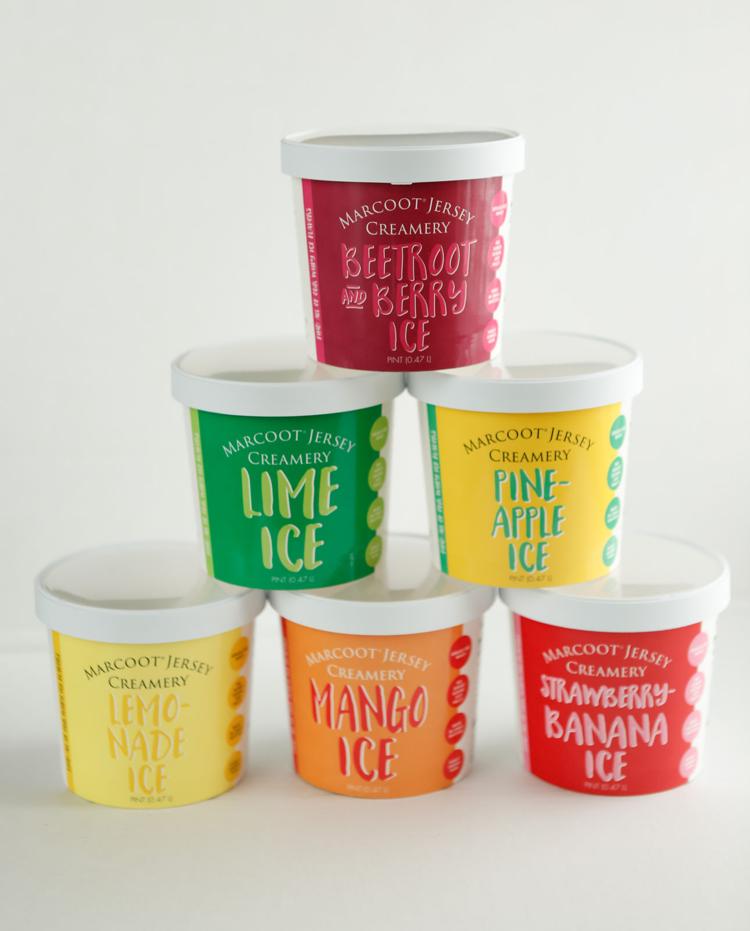 The product was developed out of a desire to make the company even more sustainable. For the past few years, the Marcoots have been working to find a way to make use of the extra whey left over after the cheesemaking process. Several different products, including dog food, were tested during the R&D stage, but the whey ices proved to be the winner.
Similar to an Italian ice, the product combines the Marcoot's natural, grass-fed whey with 100-percent crushed fruit. Flavors include lemonade, mango, strawberry-banana, lime, pineapple and beetroot-berry, with strawberry-banana being the most popular so far. This year, they also hope to release a few seasonal flavors, including peach-pear-apricot in the summer, apple in the fall or cranberry-cherry in the winter.
The whey ices are currently available in Dierbergs stores and at Marcoot Jersey Creamery's country store in Greenville. This spring, they will launch distribution in local Whole Foods Market and Schnucks stores.
"Part of being small and being sustainable is taking advantage of every aspect and not wasting anything," Amy says. "We wanted to make something that is really nutritious and delicious."
We want it to be something that parents can give their, children and their children won't know that it's good for them," she adds with a laugh.
Marcoot Jersey Creamery, 526 Dudleyville Road, Greenville, Illinois, 62246, 618.664.1110, marcootjerseycreamery.com