Mandy Estrella, a.k.a. Plantain Girl, is at it again. Late this summer, the chef will bring her distinctive Puerto Rican, Cuban and Dominican fare to her first stand-alone restaurant.
"The overwhelming response we've received over the past four years from catering, pop-up events and our year operating the Latin-forward kitchen Alphateria has encouraged me to pursue a permanent location," Estrella said in a release announcing the concept. Centrally located from Illinois, St. Louis County and St. Charles – and closer still to city dwellers – the historic and happening Lafayette Square seemed like the right fit for Mayo Ketchup.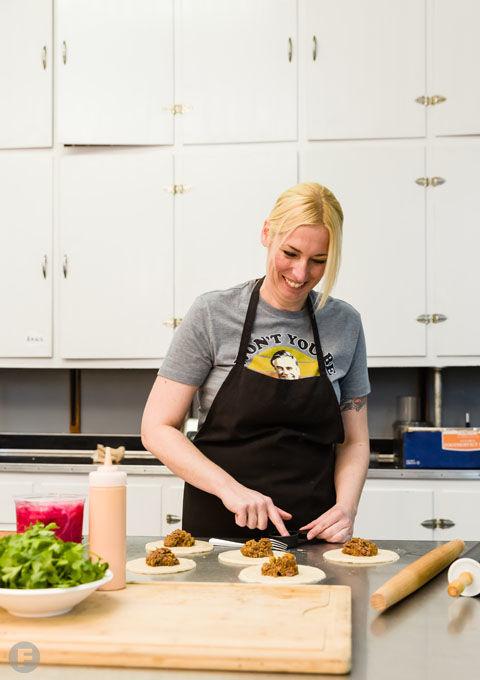 The restaurant's name pays homage to the most popular condiment in Puerto Rico and the Dominican Republic. "They basically put mayo ketchup on any fried food there," Estrella explains. "So the name 'Mayo Ketchup' is meant to be kind of silly; if you're from any of these countries or you've traveled to any of these countries, you'll get the joke. And if you don't understand it, it's fun for us because you're going to ask – we can start a conversation that way."
Occupying the 4,000-square-foot space formerly home to Laredo, the fast-casual restaurant will allow patrons to dine at their own pace, with whomever they like, and adhere to the highest standard of service.
"It's a beautiful, open space with plenty of seating, where everyone will feel welcome: our neighbors, friends we've met along our journey and all those we have yet to introduce to this amazing food culture," says Estrella.
Mandy Estrella's Good Bowl by Plantain Girl serves ropa vieja, a spin on bulgogi and more.
Estrella admits she is most excited about being her own boss. "At Alphateria and Good Bowl, I had to adjust what I do to fit the crowd; there was a lot of bar food mixed in with my authentic dishes to appease customers who weren't necessarily there for my food," she says.
Mayo Ketchup is a different story. "This will be exactly what I've wanted to do since I became 'Plantain Girl,'" Estrella says. The menu will focus solely on traditional cuisine from Latin America and feature a lot of, you guessed it, plantains. Estrella says she used to go through 400 to 600 pounds of plantains a week, but that amount will likely increase now that she has her own kitchen.
"Although I no longer have to cater to anyone who doesn't absolutely want this type of food, I don't want to discourage those who are new to the cuisine from trying it," she says. "I want new people to come in and let me explain about the plantains and the other components of the dishes. There's nothing spicy; there are no odd flavors. I'm just introducing combinations of ingredients that you may not have encountered yet in St. Louis."
Estrella is now longer overseeing the Good Bowl kitchen at The Doghaus in order to focus on Mayo Ketchup, but fans of her cooking don't have to wait much longer to get their fill of mofongo, jibaritos, sorullitos and more.
Mayo Ketchup, 2001 Park Ave., Lafayette Square, St. Louis, Missouri