A new collaboration is in the works from Saint Louis Hop Shop and Modern Brewery.
The craft-beer shop on Cherokee Street, which opened last summer, is teaming up with the brewery, located near The Grove, to brew and bottle its first original beer. Justin Harris, who co-owns the shop with Ryan Griffin, says making original beer was something they've always talked about doing at Saint Louis Hop Shop.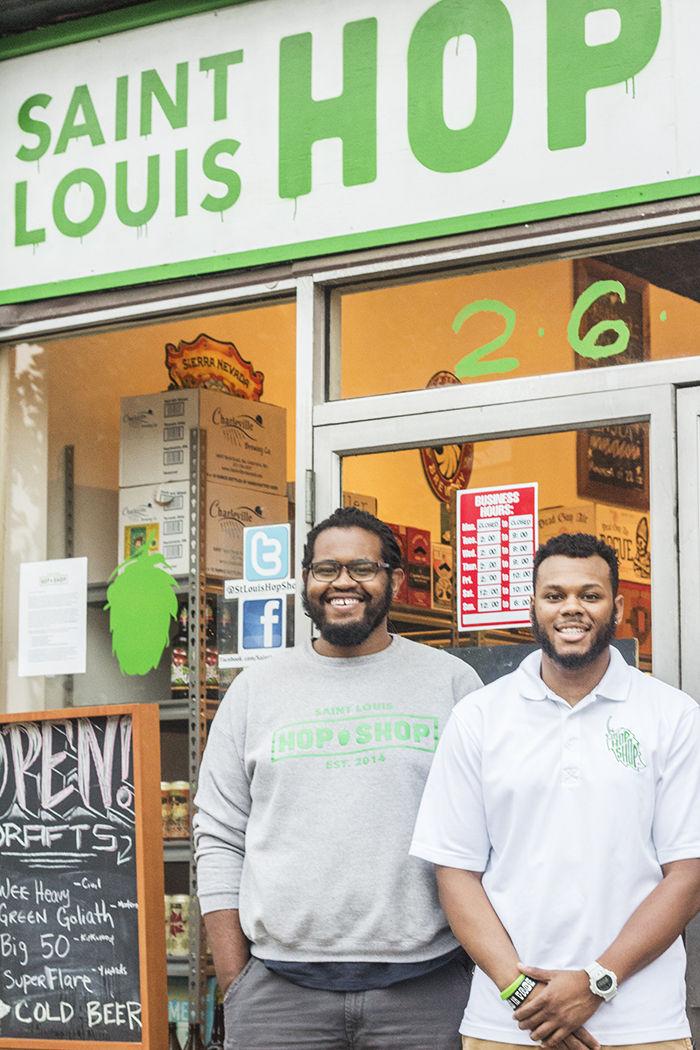 The project has been in the works since last winter, and Harris says their close relationship with Modern Brewery helped bring it to fruition.
"We'd always go over there and try different beers," Harris says. "It came up in conversation over there one day, and the idea just kind of grew legs – the more we talked about it, it seemed like it would be a good fit."
The beer, named Fruits du Labeur, is a Belgian-style ale aged in Sauvignon Blanc wine barrels and infused with fresh pomegranate for a slightly tart taste. It'll be available in a 750-milliliter bottle. Harris says the entire process – from the logo design to the printing of the labels – was aided by local businesses, making the beer a truly St. Louis project. Digital design firm Brevity (also on Cherokee) created the beer's logo.
Saint Louis Hop Shop will host a release event for Fruits du Labeur Oct. 15. Until then, Saint Louis Hop Shop will continue to enjoy reaching its first birthday.
"The neighborhood has been extremely receptive, and the city itself has been receptive," Harris says. "We've had a good time in our first year, just being able to provide a cool atmosphere to check out different beers."
Saint Louis Hop Shop, 2606 Cherokee St., St. Louis, Missouri, 314.261.4011, stlhopshop.com.