St. Louis' most unconventional barbecue joint is closing its doors.
Capitalist Pig, the barbecue restaurant located inside a 1930s police station that also houses Mad Art Gallery, will discontinue lunch service by the end of September.
Owner Ron Buechele announced the news Tuesday, saying he plans to return to his true passion: police work.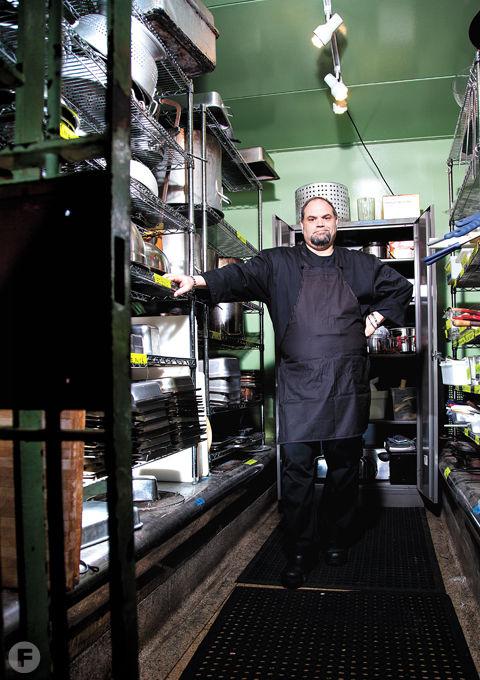 "I left the department after 20 years of service in 2006 – a difficult decision made necessary in order to grow Mad Art Gallery, and on a more personal level to assist my parents as their health declined," Buechele said in a statement. "I truly enjoyed my time at the department and always made a point to use my public exposure to promote the understanding of the humanity of police officers as well as give back to the community through fundraising events and charitable donations through Mad Art Gallery. I always had in the back of my mind a possible return to police work as my heart never truly left the police department."
Buechele originally launched Capitalist Pig in 2012 as a lunch-only, takeout-only barbecue joint located inside his Mad Art Gallery in Soulard. The restaurant underwent a number of changes a few months later, including incorporating a more cozy and intimate dining room, but stayed true to its commitment to source sustainably raised ingredients (including heritage pulled pork) and green practices.
After his return to the police force, Buechele plans to keep Mad Art Gallery operating as usual, including hosting art shows, weddings and other on-site events. Capitalist Pig fans can still get their barbecue fix, too: Buechele says the restaurant will still be available for catering and off-site events, including several events already booked for this year.
Capitalist Pig, 2727 S. 12th St., Soulard, St. Louis, 314.772.1180, capitalistpigbbq.com