Sure, dinner for two is intimate and romantic, but there are times when a meal is best shared with another pair. The key to a double date is shareable dishes – allowing you to try a bit of everything. Grab another couple and check out these must-visit spots around the city.
Bridge Tap House & Wine Bar
Take a trip downtown to a cozy, wood bar with branch-covered chandeliers. Your clan can create your own meat and cheese board – from thinly sliced sausages and prosciutto to creamy or hard cheeses, all paired with mixed nuts and thick focaccia. Choose from a variety of roasted nuts, popcorns and pickled vegetables, available in different quantities to ensure you'll have plenty to share. With the menu's pages of craft beers, wines and cocktails, you may have just found your new go-to double date spot.
Bridge Tap House & Wine Bar, 1004 Locust St., Downtown, St. Louis, Missouri, 314.241.8141, thebridgestl.com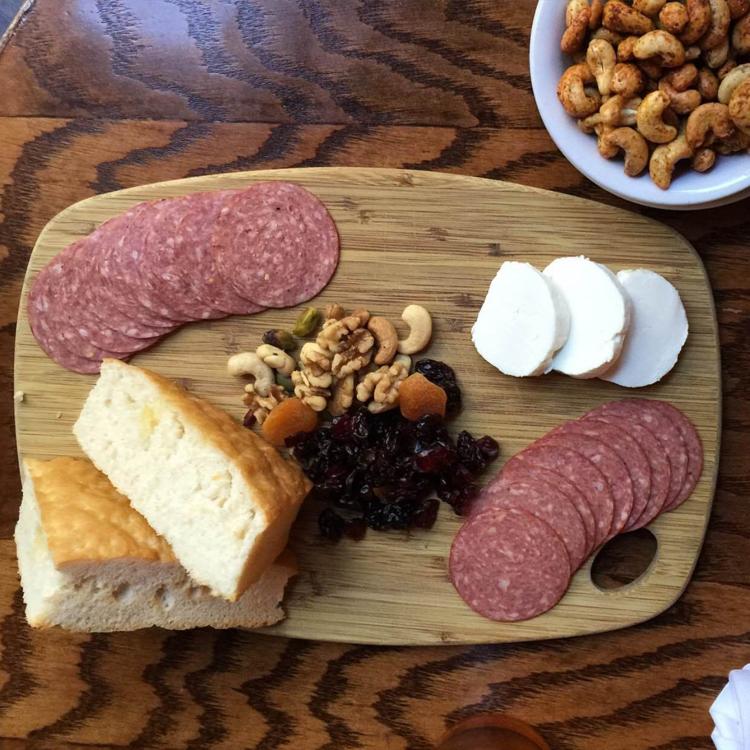 Olio
This quaint, renovated 1930's Standard Oil Filling Station nestled in the Botanical Heights Neighborhood has a Mediterranean-inspired menu fit for sharing. Choose from the variety of housemade hummus or baba ghanoush, perfectly paired with the softest pita and bread around. Snack on roasted nuts and pickled vegetables while sipping on Olio's next-level cocktails. You will find yourself lingering for hours and planning your return visit before you even leave the restaurant. Olio doesn't take reservations for parties less than six, but the wait is never too long. So just snag a seat at the bar and take in the atmosphere.
Olio, 1634 Tower Grove Ave., Botanical Heights, St. Louis, Missouri, 314.932.1088, oliostl.com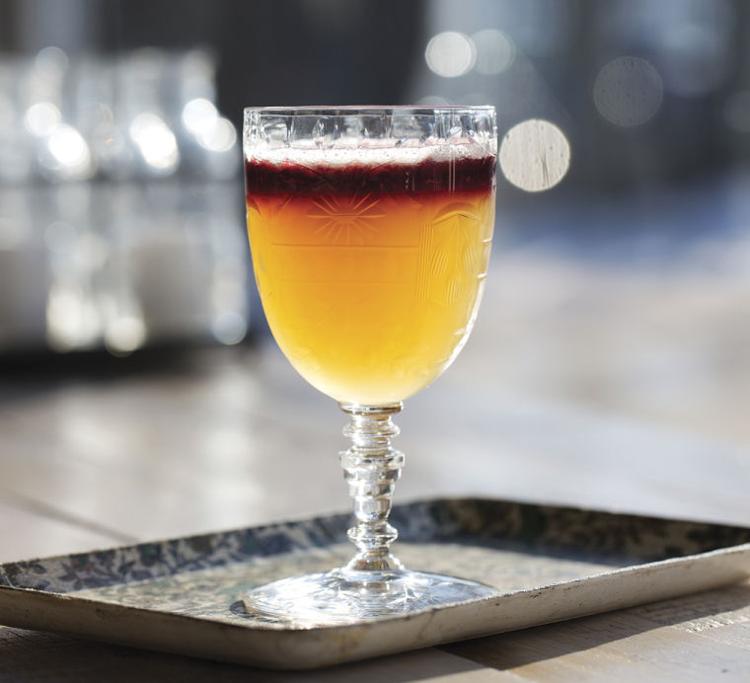 Small Batch
At Small Batch in Midtown, it's no coincidence most tables seat four or more. Here, it's all about small, shareable fares, from Rangoon and pot stickers to Bruschetta and antipasto – so go ahead and order a few. Even the larger fares will be passed around the table (the pillowy gnocchi is made fresh daily). The vegetable is front and center, which is perfect for your plant-based pals, but even the biggest meat-eaters won't miss a thing with the gyro sliders and hearty pastas. Not to mention, Small Batch has over 120 whiskeys available – some not even on the menu. Dinner couldn't come fast enough.
Small Batch, 3001 Locust, Midtown, St. Louis, Missouri, 314.380.2040, smallbatchstl.com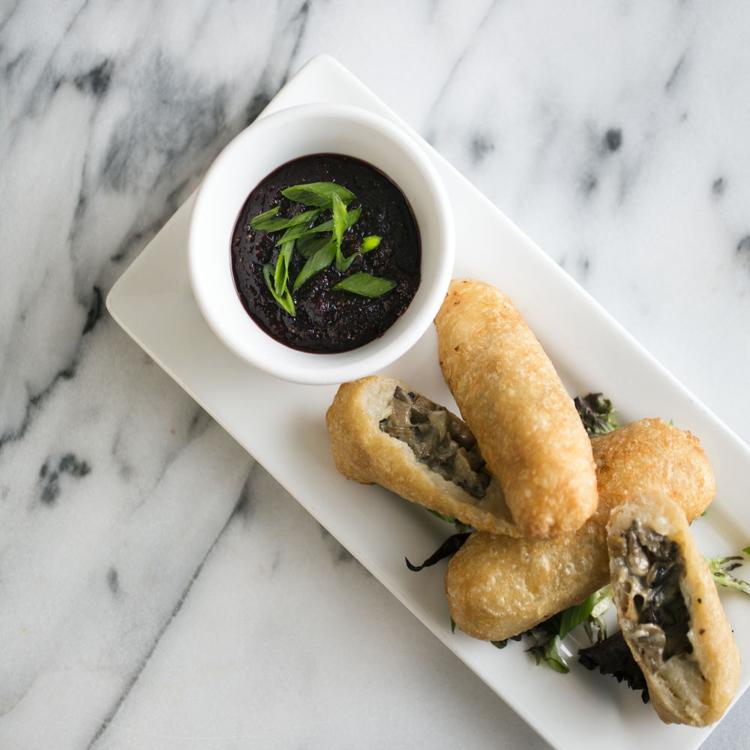 Vin de Set
One of the city's most talked about romantic date spots is ideal for more than just an intimate table for two. Snag a large round booth tucked away in the corner and relax with your group. Pass the complimentary bread and herbed butter around the table as you share baked brie or mussels. Come April, the patio will be permanently open and a rooftop dinner under the lights with the view of the city doesn't get much better. After dinner, your group can take the elevator to the basement for a bit more casual vibe at the hidden 21st Street Brewers Bar. Grab a drink and lounge on couches for the perfect end to your double date.
Vin De Set, 2017 Chouteau Avenue, Downtown, St. Louis, Missouri 314.241.8989, vindeset.com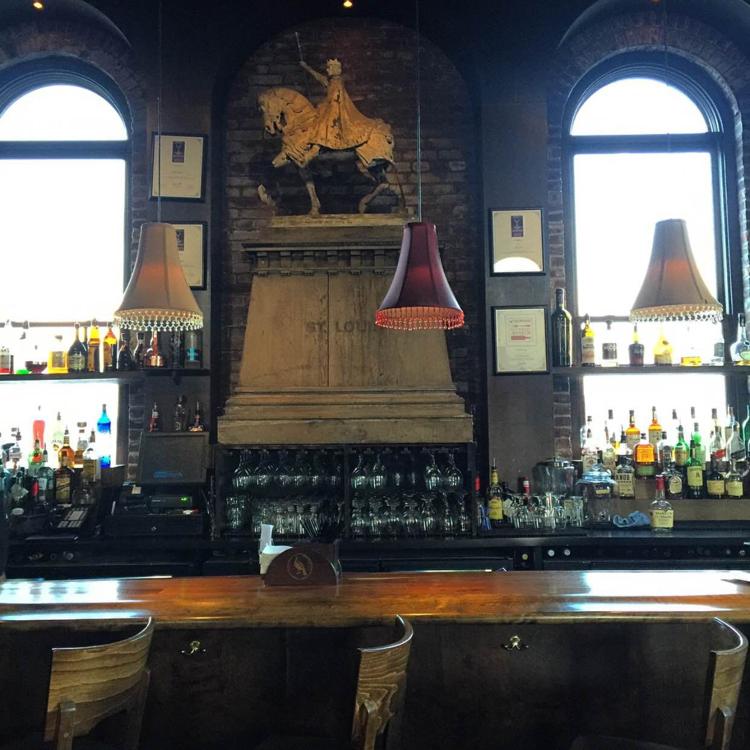 Urban Chestnut Grove Brewery & Bierhall
In the mood to bond over brews rather than candlelight? Head straight to The Grove to Urban Chestnut's Brewery and Bierhall. Sit at long tables that fill the hall or outside on the patio under the lights. Peruse their German-inspired menu with Bavarian pretzels, pommes frites with dipping sauces and Bratwurst boards. Most dishes are served on large metal pans, perfect to set in the middle of the table in arm's reach.
Urban Chestnut Grove Brewery & Bierhall, 4465 Manchester Ave., The Grove, St. Louis, Missouri, 314.222.0143, urbanchestnut.com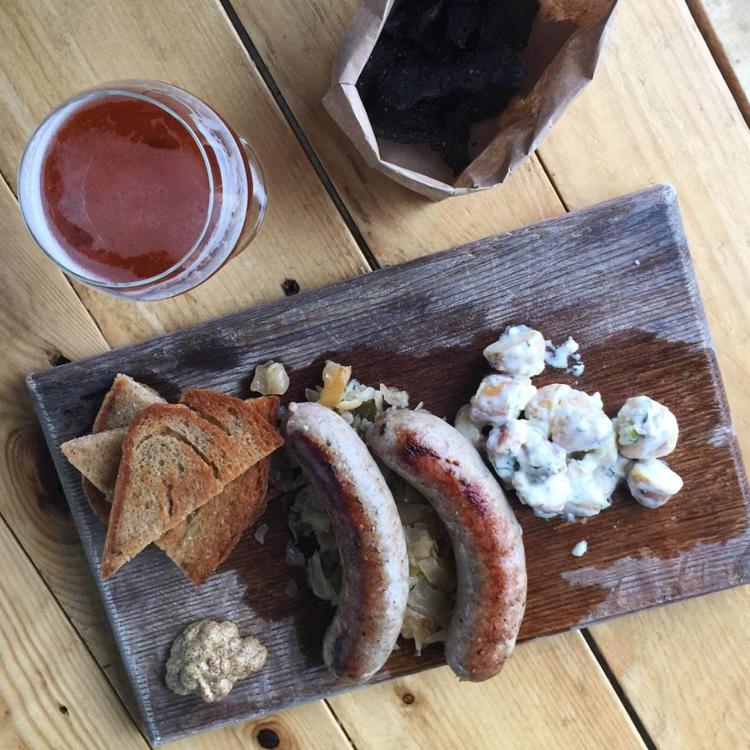 Modesto Tapas Bar and Restaurant
The Hill might be best known for its Italian, but at Modesto, it's all about small plates and good wine. Think Spanish tapas. At Modesto, you can dine on a selection of Spanish cheeses and order a few skewers, from grilled chicken and vegetables to lamb and rosemary. And don't forget the paella, Spain's famous saffron rice dish filled with chicken, shrimp, mussels, clams, chorizo and vegetables. So do as they do in Spain – dine later and stay long. You can make a reservation on Modesto's website, making your double date night even more at ease.
Modesto Tapas Bar and Restaurant, 5257 Shaw Ave., St. Louis, Missouri, 314.772.8272, modestotapas.com