Fans of James Beard Rising Star Chef semi-finalist Nick Bognar's expertly prepared sushi at his family's longstanding Ballwin restaurant, Nippon Tei, can now get a taste of his modern Asian cooking in St. Louis. Indo opens on June 28 in Botanical Heights, featuring his take on Japanese, Thai and Southeast Asian cuisine.
Bognar, who was named a Beard semifinalist for Rising Star Chef of the Year – a national category – earlier this week, will open the restaurant at 1641 Tower Grove Ave.
As reported by Feast in March, the restaurant will feature seafood, small plates and larger-format hot plates for sharing, as well as a chef's counter that features sashimi, nigiri and multi-course dinners. At Indo, Bognar works with general manager Zac Adcox, co-manager Mike Brown and chef de cuisine Mark Silva.
"We've been wanting to bring the kind of Asian food we do to the city for a long time," Bognar says. "The concept is chef-driven and really centers around food I like and want to cook. The flavor profiles are rooted in the food my family's been cooking for years – Thai and southeast Asian food, with an homage to techniques I've learned throughout the years."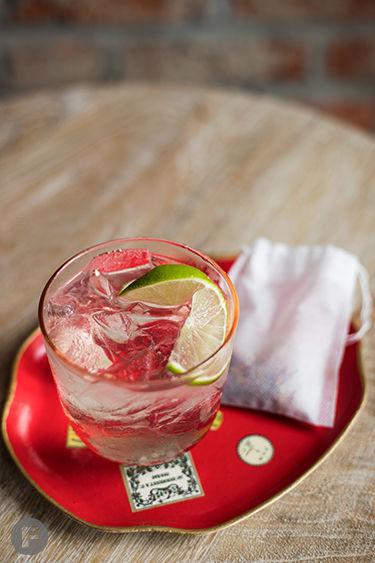 Indo fills the space previously home to Good Fortune, owned by Ben Poremba. Let's Create Space worked on the interior design, which features a modern minimal look accentuated by lush plants throughout the dining areas and homages to Thailand – referencing Bognar's half-Thai, half-American heritage as well as the name Indo, which is short for Indochina. The spacious granite chef's counter is the centerpiece of the space.
Highlights from the debut menu include whole fried madai with mango sweet chile sauce and papaya salad, a dish reminiscent of Bognar's time spent in Thailand. Crab donabe rice is another of his personal favorites, with dungeness crab, crab fat and ikura, cooked in a clay pot and finished tableside. Shrimp toast is another popular pick with a shrimp and chicken-fat croquette, Union Loafers potato bread and cucumber relish.
To drink, Indo offers a beverage list that includes craft cocktails inspired by southeast Asian flavors, around 16 curated wine selections including Rieslings, canned Asian cocktails and canned and bottled beers including Hite, Singha and Tiger Beer.
"We're offering a lot of unique and interesting things not available at other restaurants," Bognar says. "The biggest thing about this place is you can come here with your friends and try a dozen different flavors across a dozen different dishes – enjoying Asian food how I would want to eat it by sharing rich and spicy courses and light, easy, clean dishes throughout your meal."
Indo will be open Tuesday through Sunday for lunch service beginning July 2 from 11am to 3pm. Dinner will be available Tuesday through Sunday from 5 to 11pm and Friday through Saturday from 5pm to midnight.
Indo, 1641 Tower Grove Ave., Botanical Heights, St. Louis, Missouri