Margarita-lovers will soon have a festive new go-to spot to eat and imbibe in downtown St. Louis. La Bamba will open tentatively in April, serving up Mexican cuisine and more than 40 different kinds of Margaritas.
As reported by Feast in March, the concept comes from the team behind El Burro Loco in the Central West End and offers a similar menu of Tex-Mex favorites as well as authentic Mexican dishes. According to Fernando Mendieta, who co-owns the restaurant with Jaime Hernandez, the menu is inspired by regional cuisine from his native state of Tlaxcala in Central Mexico. La Bamba will also feature late-night hours and daily happy hour specials.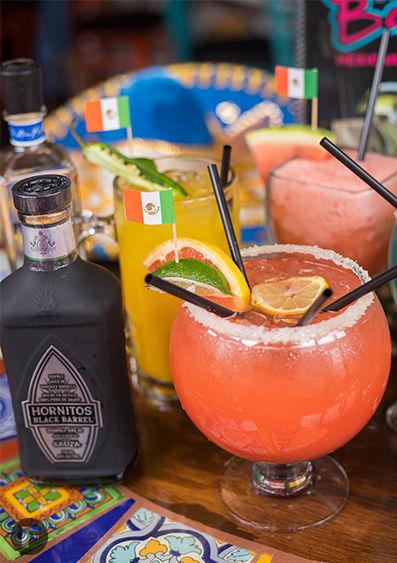 To coincide with the diverse offerings, the interior features a vibrant design that includes colorful talavera tiles, light fixtures straight from Mexico and artwork by Mendieta's brother, Flaco. Around 200 seats will be available inside with an additional 70 to 80 seats on a patio.
"It's going to be a fun, energetic environment. There will be mariachi bands on the weekends roaming the premises," says bar manager Jim Walker. "One of our biggest draws is our Margarita selection. We have about 40, but if we get creative there can be more than 1,000 possible combinations."
Popular items carried over from the El Burro Loco menu include fajitas served with rice, beans, guacamole and pico de gallo on a hot skillet with onions and bell pepper. The specialty Fajitas La Bamba, for instance, comes with steak, grilled chicken, shrimp and al pastor. Another highlight is chilaquiles, or fried tortillas smothered and simmered in salsa verde and cheese, topped with your choice of chicken or steak, two eggs, lettuce, pico de gallo and sour cream.
Mendieta also recommends fish tacos, featuring breaded tilapia topped with onions and cilantro, served with rice and beans. New additions to the menu include marinated meats such as al pastor and carnitas cooked on a vertical spit. An affordable lunch menu targets the area business crowd for mid-day meals.
The bar program will feature more than a 300 different tequilas and mezcals. Margarita flavors include favorite picks such as mango or strawberry as well as other fruity options like watermelon and prickly pear. Frozen margaritas will also be available in flavors such as jalapeño cilantro, passionfruit, hibiscus and rose.
"We're excited to bring something new downtown," says general manager Rosy Villalobos. "It's an authentic but laid-back atmosphere. It will be very lively."
La Bamba's tentative hours of operation will be daily from 11am to 1am.
La Bamba, 1101 Lucas Ave., Downtown, St. Louis, Missouri