Truffles in Ladue has earned quite the honor.
The fine-dining restaurant recently received its fourth consecutive three-star award and first Jury Prize from The World of Fine Wine in the World's Best Wine Lists 2017 category. The Ladue restaurant is one of 50 in North America and one of 112 worldwide to receive the Jury Prize, which was nominated by an individual senior judge and ruled to the approval of the whole jury. These wine lists "show distinctive character and flair, offer exceptionally good value, or were particularly strong in a specific wine style."
Aleksandar Jovanovic, Truffles's general manager and wine directer, was surprised and didn't find out about the Jury Prize until he reached out about Truffles' three-star achievement. "If you read different restaurant reviews and awards, there's an obvious detailed approach to [The World of Fine Wine's] judging. They obviously read every single one of these lists," Jovanovic says. "If you look at the list of hundreds and hundreds, some of the most amazing restaurants in the world that didn't get it. That gives you a little more perspective of how special this is."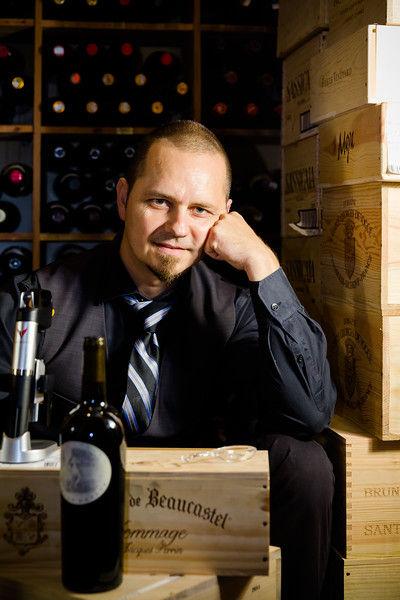 Jovanovic worked with executive chef Brandon Benack to assemble the restaurant's wine list. With over two decades of experience, Jovanovic has been with Truffles for six and a half years. He worked in New Orleans, the Caribbean and other parts of Missouri before deciding to settle in St. Louis so that his kids could have a better education.
When he first arrived at Truffles, Jovanovic says the restaurant was transforming from a French bistro-inspired menu to authentic Italian foods. The restaurant then broadened its focus to seasonal dishes and, as the menu changed, so did the wine list. Since joining Truffles, the wine director has worked with Benack and Truffles' owners to compile a wine list that's as comprehensive as possible, featuring wines from all regions to complement the seasonal, diverse menu. "Truffles has been dedicated and devoted to wine from its inception. The owners are wine collectors and very passionate," says Jovanovic.
Truffles carries around 12,000 bottles and 1,800 labels, give or take a thousand bottles and 50 labels due to the daily changing wine list. Its expanding collection demands more storage in an offsite location that gets stocked and pulled into the restaurant several times a year. Jovanovic says the wine list has at least tripled in size since Truffles started a long-term program. He also hosts free informal wine tastings at Truffles every Thursday from 5 to 6pm where guests can come taste wine with purveyors. If guests enjoy the wine, they can purchase it at a 20 percent markup. 
"We are in this for the long run, and we're gonna continue to add more depth and more wine," Jovanovic says. "The sky is the limit!" 
Truffles, 9202 Clayton Road, Ladue, Missouri, 314.567.9100, todayattruffles.com