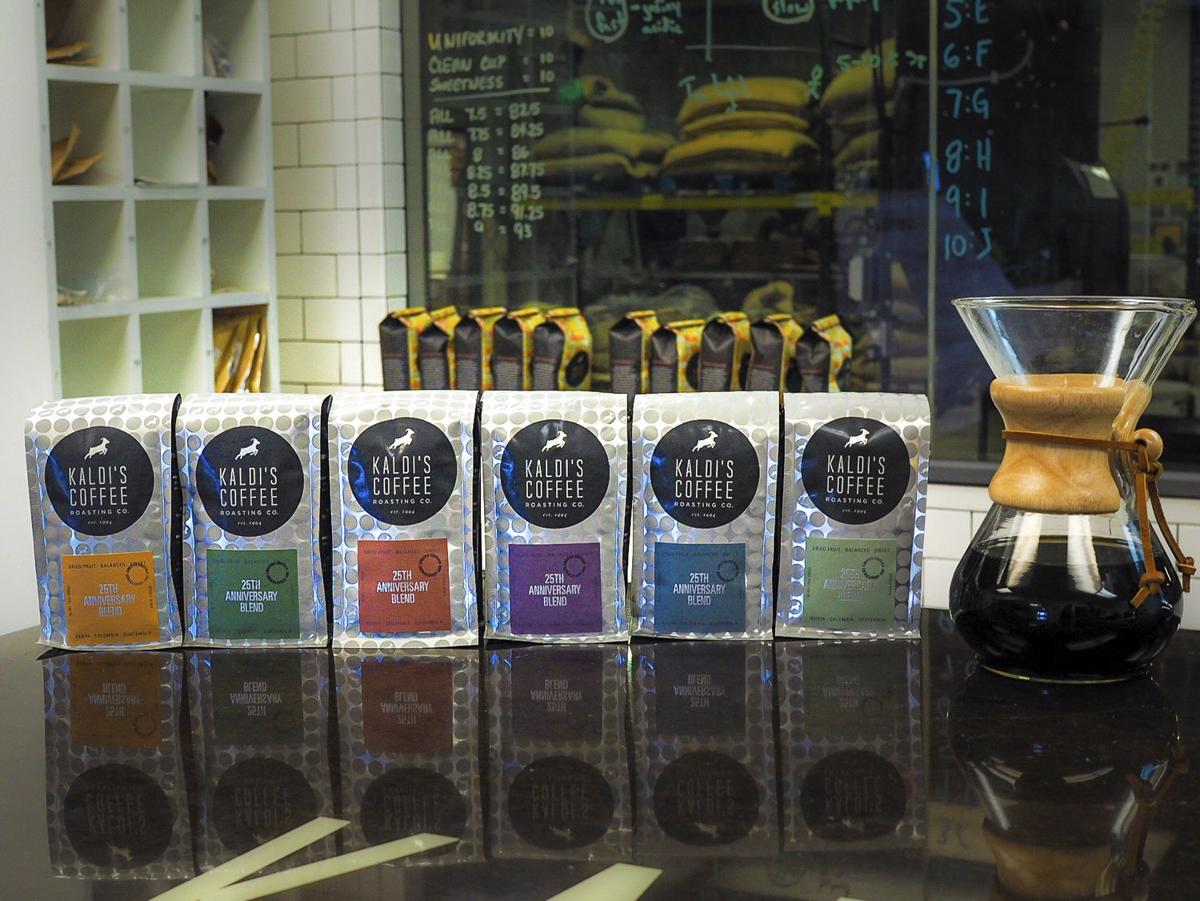 Kaldi's Coffee Roasting Co. has come a long way from the tiny corner coffee shop in the DeMun neighborhood.
To celebrate a quarter center in business this October, the St. Louis-based specialty coffee company is releasing a special 25th Anniversary Blend in partnership with Missouri Baptist Medical Center. Kaldi's is also taking the opportunity to launch a foundation to give back to the community, with Missouri Baptist Medical Center's stroke program serving as the first charitable partner. To that end, $1 from every bag of the 25th Anniversary Blend sold will be donated back to the stroke program, with a goal of raising $25,000 to support stroke survivors and their families after they leave the hospital. 
The 25th Anniversary Blend is a tribute to the very first coffee blend Kaldi's created back in 1995, and as such features coffees from Kenya, Colombia and Guatemala. It will be available for sale at all Missouri-area Kaldi's locations starting this Sat., Aug. 10, with wholesale partners and grocery stores like Schnucks to follow next week. The 25th Anniversary Blend will be available through the end of the year, and will also be available for sale on the Kaldi's website.
"Support of health and wellness advancements has always been a pillar of our values at Kaldi's," Kaldi's president Tricia Zimmer Ferguson said in a statement. "Whether directly or through a loved one, most people experience the life-altering effects of a stroke at some point in their lives. For our 25th anniversary, in honor of our longtime partnership, we're giving a little extra towards these efforts. With every bag purchased, we will give $1 back to support MoBap's work."
Over the past 25 years, Kaldi's has evolved into a major player in the region's coffee scene. The specialty coffee brand now operates 18 café locations across St. Louis, Columbia and Kansas City, as well Atlanta. The brand has also invested in Firepot Nomadic Teas, a specialty hand-blended tea company out of Nashville, and is poised to continue growing.
Kaldi's Coffee Roasting Co., multiple locations, kaldiscoffee.com