Pint Size Bakery & Coffee is about to get a lot bigger.
This spring, the small-batch bakery will move to a new, larger space: the former Doctor Tom's Vacuum building at 3133 Watson Road. It's good news for neighborhood fans, as the new space is less than a mile away from Pint Size's current digs. 
"Leaving Lindenwood Park was never an option," co-owner Christy Augustin – who is also Feast's "Sweet Ideas" columnist – said in a release. "We want our customers to be assured that we will still be 'Pint Size.' We have no intention of changing how we do things. Over these past three years, we've watched customers get engaged, married and have kids in this neighborhood. Now we can grow old together in our new home."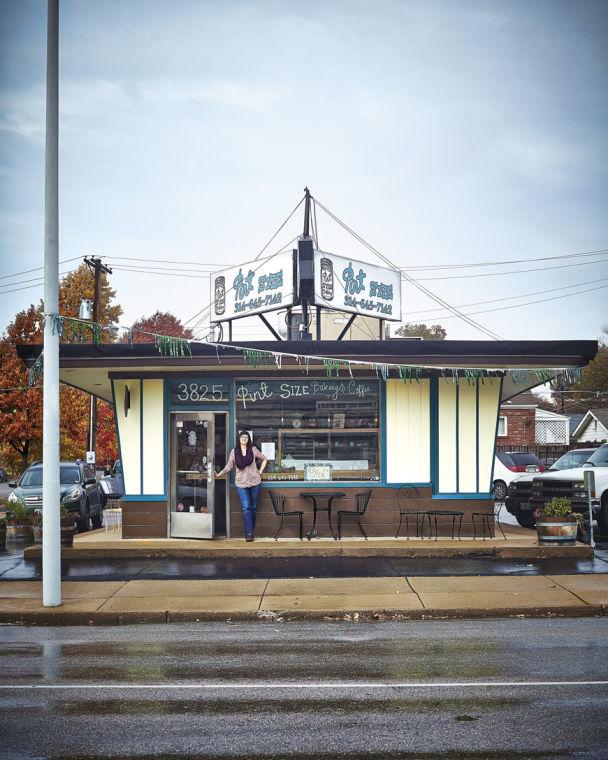 The new Pint Size location will have double the kitchen space, a small dining area and ample parking. Co-owner Matt Augustin will be doing much of the buildout himself.
"We have been searching for a new location since I joined Pint Size more than a year ago," co-owner Nancy Boehm said. "It was important to us that we stay in our neighborhood. We have so many loyal customers in South City and we don't want to abandon them. A larger kitchen will allow us to work more efficiently and accept more special orders. We have a lot of work ahead of us, but we are excited for the challenge."
Pint Size will continue business in its current location until construction is completed.
Pint Size Bakery & Coffee, 3825 Watson Rd., South City, St. Louis, Missouri, 314.645.7142, pintsizebakery.com