Schlafly Beer will be hosting its 20th-annual Stout & Oyster Festival this weekend, and the brewery plans to celebrate the milestone in a big way.
Each year, Schlafly flies in thousands of oysters from both coasts overnight for the festival. Over the years, the number of oysters has steadily climbed: in the early years, Schlafly would order about 8,000 oyster shells for the event; now, that number has grown to 80,000. Guests can choose from raw oysters on the half shell as well as fried oysters, oysters Rockefeller, roasted oysters and oyster chowder.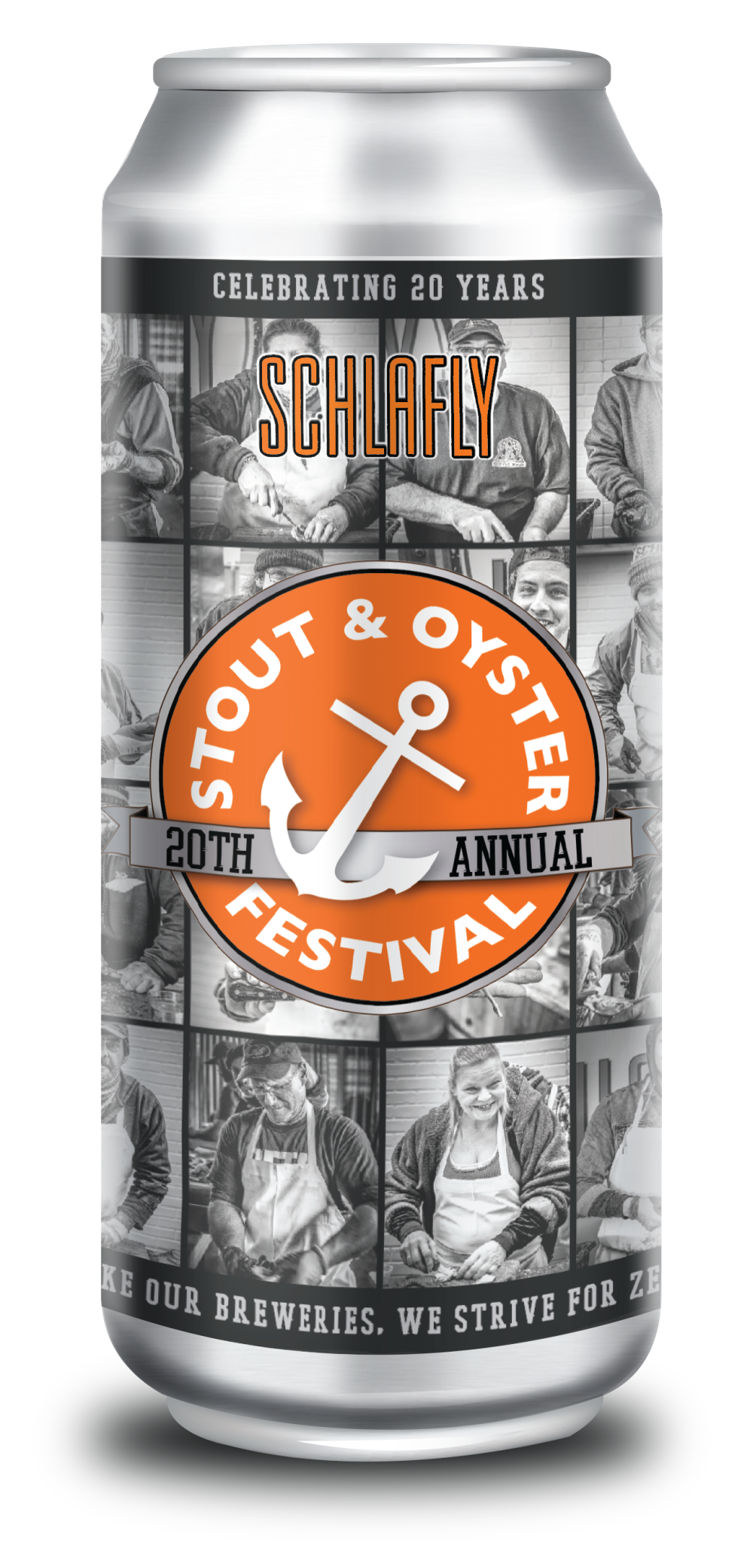 In addition to flying in those oysters, Schlafly also flies in dozens of "StarShuckers": oyster farmers, seafood suppliers and chefs from around the country. This year, 25 shuckers will make the trip to St. Louis to shuck oysters at the festival all weekend long. These folks have become a popular fixture at the event, so last year, Schlafly honored them with a special commemorative can. This weekend's festival will feature a special silver can depicting several of the shuckers.
To pair with the oysters, Schlafly will be offering 10 specialty stouts this year, including the American Dry Hopped Stout, German Dry Hopped Stout, Cherry Barrel Aged Stout, Pecan Barrel Aged Stout, Peanut Butter & Jelly Stout, S'mores Stout, Kaldi's Coffee Milk Stout, Kaldi's Espresso Stout, Horseradish Stout and Tabasco Stout.
The festival also features live music and the signature Stout & Oyster Shuck Off on Saturday at 8:30pm, which features three shuckers from all three teams (East Coast, West Coast and No Coast) who compete in a relay-style race to shuck, slurp and then, of course, chug a stout.
The 20th-Annual Stout & Oyster Festival will be hosted at the Schlafly Taproom on Fri., March 22 from 5 to 9pm and Sat., March 23 from 11am to 9pm. The festival is free to attend, and all food and beverage is available for purchase.
The Schlafly Tap Room, 2100 Locust St., Downtown St. Louis, St. Louis, Missouri, schlafly.com