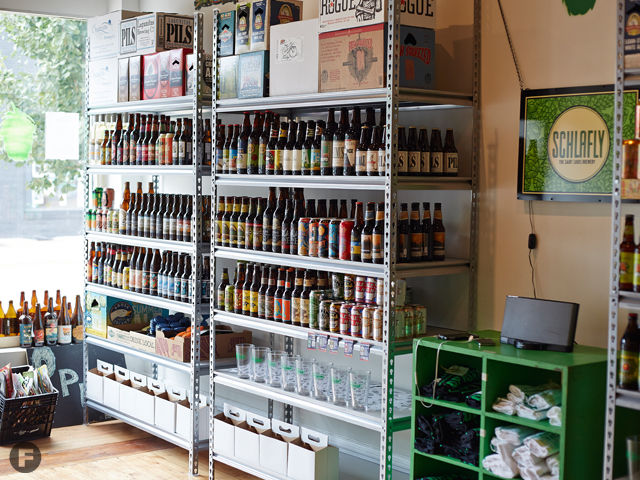 Saint Louis Hop Shop is moving – but it's not going very far.
The craft-beer bottle shop, which opened on Cherokee Street in 2015, plans to relocate to 3401 South Jefferson soon. The new space is just around the corner from the original shop, and is located across the street from Foam at Cherokee and Jefferson. 
Ryan Griffin, who co-owns the shop with Justin Harris, says they simply outgrew the current space.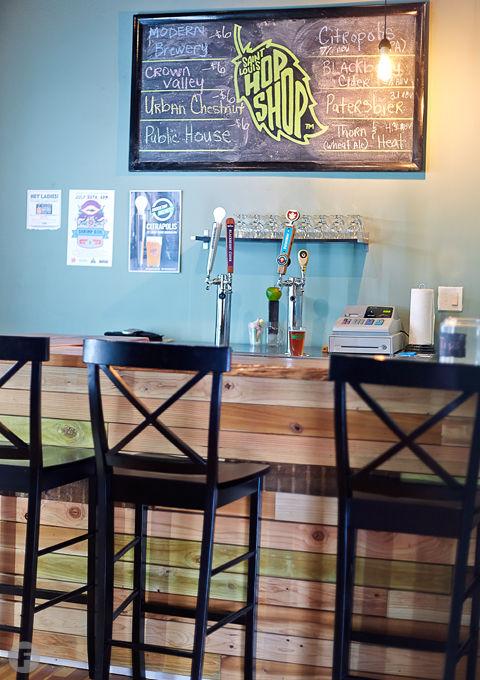 "It's an opportunity for us to grow into a bigger space, showcase more beer and be more comfortable when we do events," he says. "It's taking the basic principle that we have in this store and applying it and giving everybody more space to shop. For us, it's an upgrade of our store."
In addition to more shelving and an extra cooler – and, in turn, more product – guests can expect to see a bigger bar for enjoying brews on site. The current bar is around 7 feet long with four taps; the new shop will feature a 10-foot bar with six taps initially, before moving up to eight taps further down the road.
An official opening date hasn't yet been set, but look for Saint Louis Hop Shop to open in its new home within two to three weeks.
Saint Louis Hop Shop, 2606 Cherokee St., Cherokee Business District, St. Louis, Missouri, 314.261.4011, facebook.com/saintlouishopshop