Entrepreneur Holly Neely is, quite literally, pouring her life into her new venture. Early next month, Neely will launch Flights Coffee & Waffles, a mobile-ready coffee and waffle bar, beautifully fashioned inside a re-purposed camper and equipped with a custom La Marzocco espresso machine that is one of five in the world.
Earlier this year, Neely started building a concept for a coffee shop in downtown Alton but ran into the typical obstacles that come with setting up a brick-and-mortar location. She decided to find an easier way to grow the coffee industry in her area. "I started brainstorming some other ideas and came across this really interesting concept to use an old camper," she says.
A close friend gave her an old camper that had seen better days and Neely partnered with a master renovator for a full rebuild. During that time, she attended the American Barista and Coffee School in Portland, Oregon, learning the nuances of crafting a the perfect cup. She made coffee her new mission and dubbed her new endeavor Flights.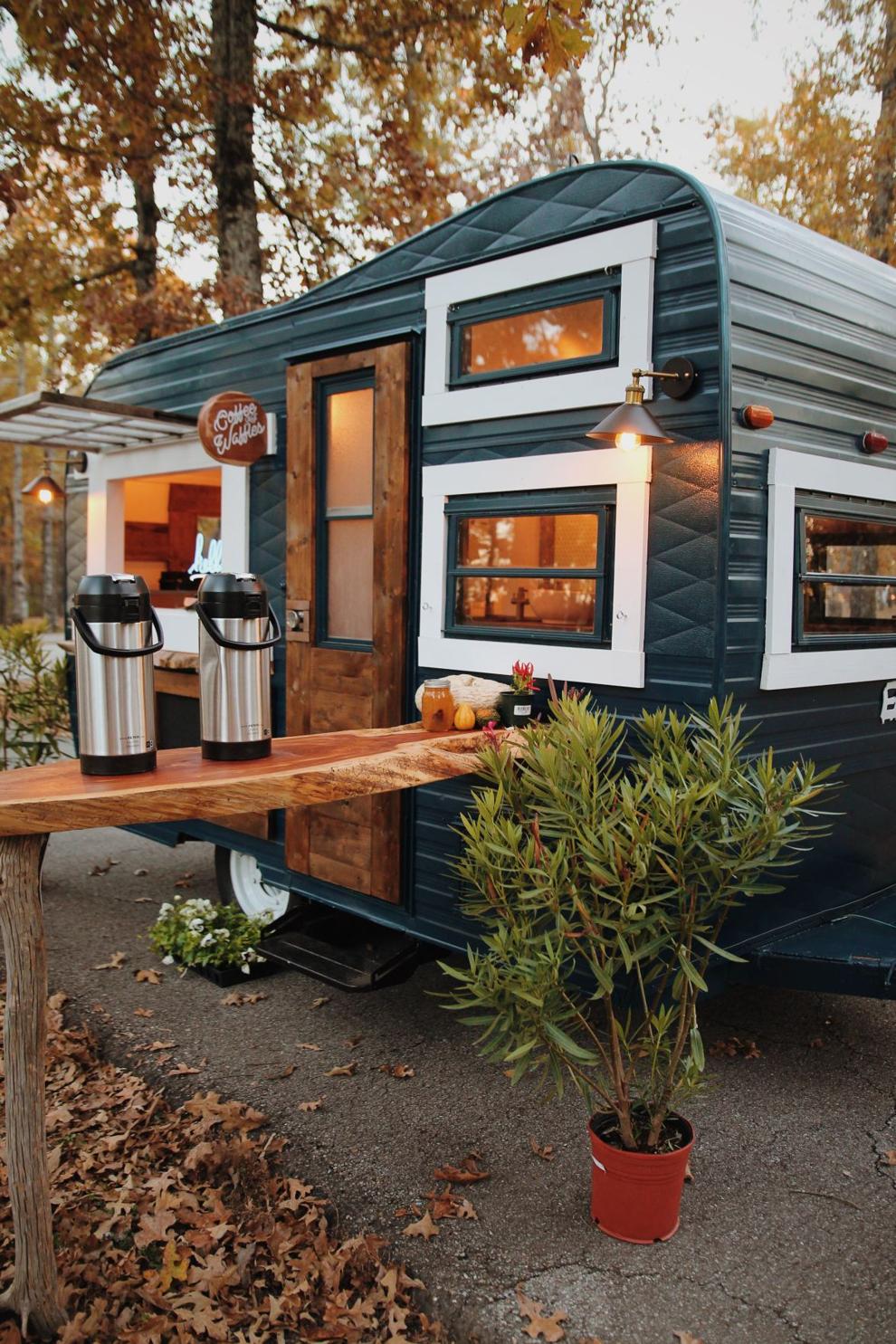 "Originally, the idea came from a flight of stairs – like taking stairs to get to that next place. So it was about helping people trying to get that connection and remind them of the power of gathering together and being a part of each other's life," she says. "A flight is also a movement upwards and coffee just naturally has that ability to create a beautiful moment within a growing community."
Her dedication to experience is as strong as her desire to create new ones. "My concept brings elements of hospitality and customer service that won't just make it a 'grab-and-go' style experience." To accomplish that, she intentionally made the serving window larger on the camper to foster more interaction between employees and customers, and she added a table that unfolds near the front, so customers can enjoy their drinks and make new friends. Neely also plans to have ceramics available, for those who want to enjoy a shot of espresso or a latte out of a real mug instead of a paper cup.
But coffee wasn't the only thing on her mind; she added Belgian waffles to the mix. Before the end of the year, she'll spend a week in Belgium, studying how to craft the best liege waffles and bring them to St. Louis. "To the Belgians, the waffle is pretty much like a donut," she says. "It's a really specific yeast mix and it's kind of a specialty niche item that isn't done as often in the states."
Neely says she's always been drawn to the coffee culture and what coffee shops are designed to produce; she hopes to recreate that herself in a mobile environment. "The coffee industry is really just a people industry," she says. "You're creating an atmosphere where people can come and enjoy something together. There's just something magic that seems to happen organically over a cup of coffee."
Flights takes inspiration from several local coffee shops; Neely got some start-up advice from Aaron Johnson of Rise Coffee House, and the camper will exclusively serve Sump coffee. She fell in love with the South City shop's philosophy almost instantly. "The way they view and buy and roast coffee, it's just with such intention," she says. "They see it more like a line. They buy it in season, they roast it to what it needs, they all gather together and decide – I just fell in love with the partnership."
Flights Coffee and Waffle Bar will have a soft opening in December and be available for weddings, parties and other events. 
Flights Coffee and Waffle Bar, facebook.com/flightscoffee