One of the most accomplished chefs in St. Louis is striking out on his own.
Ben Grupe, most recently the executive chef of Ben Poremba's Elaia and Olio in Botanical Heights, has announced plans to open Tempus at 4370 Manchester Ave. in The Grove in late summer 2019.
In this special episode, host Cat Neville follows Ben Grupe and his commis, Jared Dix, as they prepare for and then compete in the Ment'or competition in Las Vegas, Nevada. 
The St. Louis chef and his American Culinary Federation Culinary Team USA teammates have to maintain perfection, not just achieve it. 
In the fall of 2017, Grupe and Elaia's chef de partie, Jared Dix, competed in the prestigious Bocuse d'Or Ment'or competition in Las Vegas, which determined which chefs would represent Team USA at the Bocuse d'Or in 2019. Although Grupe and Dix fell just short of their goal, finishing second, competing was a huge honor – they were one of just three teams nationwide to make it to the highly prestigious competition. In 2018, Grupe was named a semifinalist for the Best Chef: Midwest award from the James Beard Foundation.
As team captain, he led the American Culinary Federation (ACF) Culinary National Team USA to place fourth in the world overall.
Yet despite his years of experience working in fine-dining kitchens and renowned culinary competitions, Grupe plans to introduce something decidedly different at Tempus. The restaurant will offer "fine dining without pretension," featuring chef-driven plays on familiar dishes. "It's all familiar in the way you read it, but the flavors are very elevated," he says.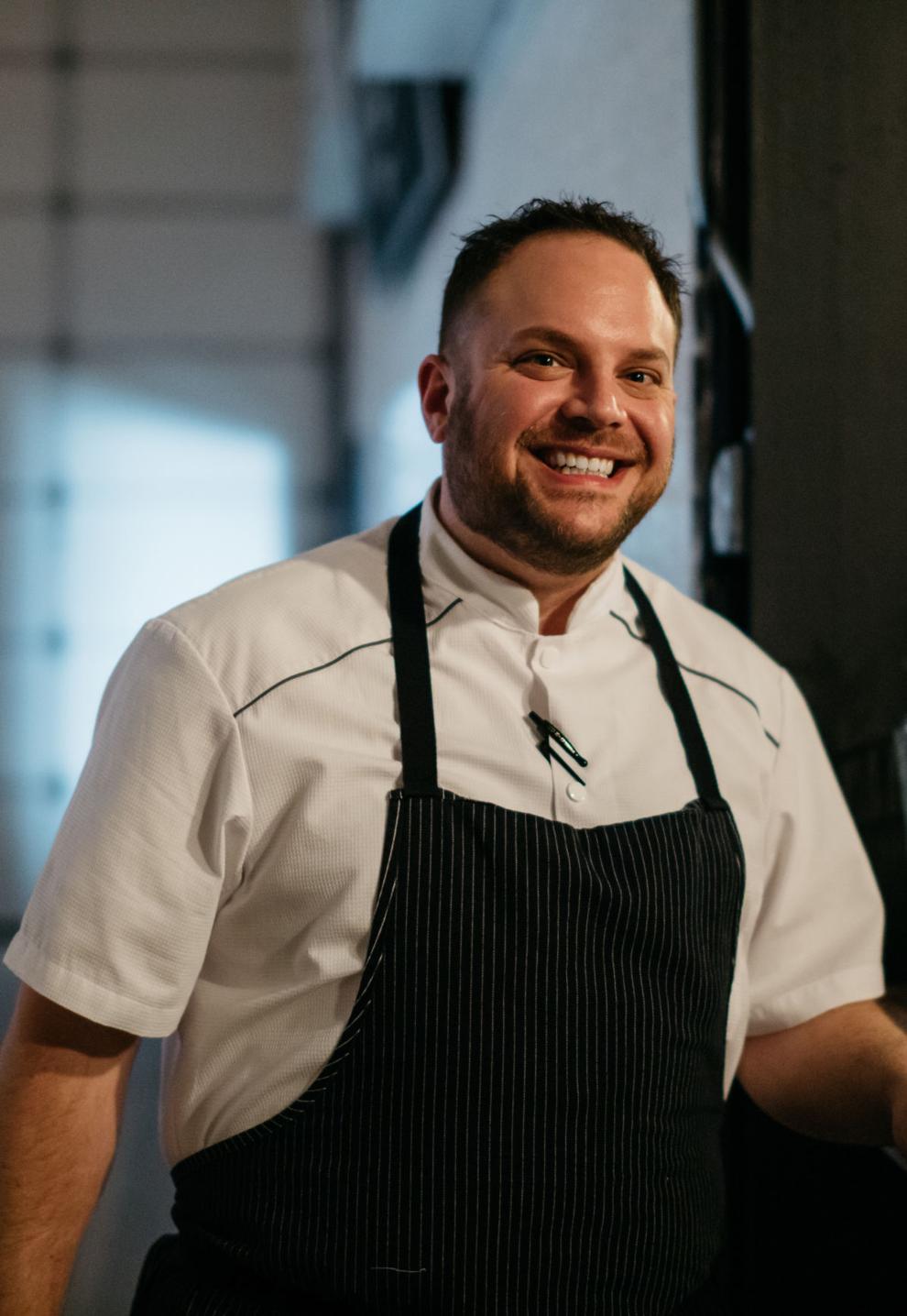 Take, for example, the two dishes he served at a media event announcing the restaurant: a spin on a pastrami sandwich featuring a cheese cracker topped with corned cow tongue, sauerkraut and braised onions, and a take on the most ubiquitous of bar snacks, chicken wings, here made with a ranch dressing-seasoned chicken skin topped with blue cheese, gel hot sauce and thinly sliced celery. "Everything is all in the vein of being very identifiable and approachable," Grupe says. "Everyone knows what a chicken wing is; we just do it a little differently." 
Tempus will offer an a la carte menu in addition to a prix fixe option, and price points will range from $30 to $50 for an individual diner. "We're taking the pretentiousness away from large tasting menus," Grupe says. "As far as the style of the food or the aesthetic, Tempus is a distillation of my food and my career: all the competitions, Bocuse d'Or, my apprenticeship at Greenbrier [Hotel], it's all here. We're doing good food without labels; we're our own unique brand." 
Grupe adds that Tempus will still operate within the mindset of a fine-dining restaurant as far as the level of technique and sourcing of ingredients goes, although he wants to make the experience as approachable as possible for diners. "We want Tempus to be familiar like steak and potatoes or chicken and dumplings, but when you taste it, it's like, 'This is the best chicken and dumplings I've ever had,'" he says. 
The bar program will also operate at a high level: Grupe has tapped Drew Lucido, formerly of Taste, Olio and Juniper, as beverage director. Lucido says he met Grupe while the pair were both working for Olio and Elaia and the decision to join him was an easy one: "I basically said yes immediately," Lucido says.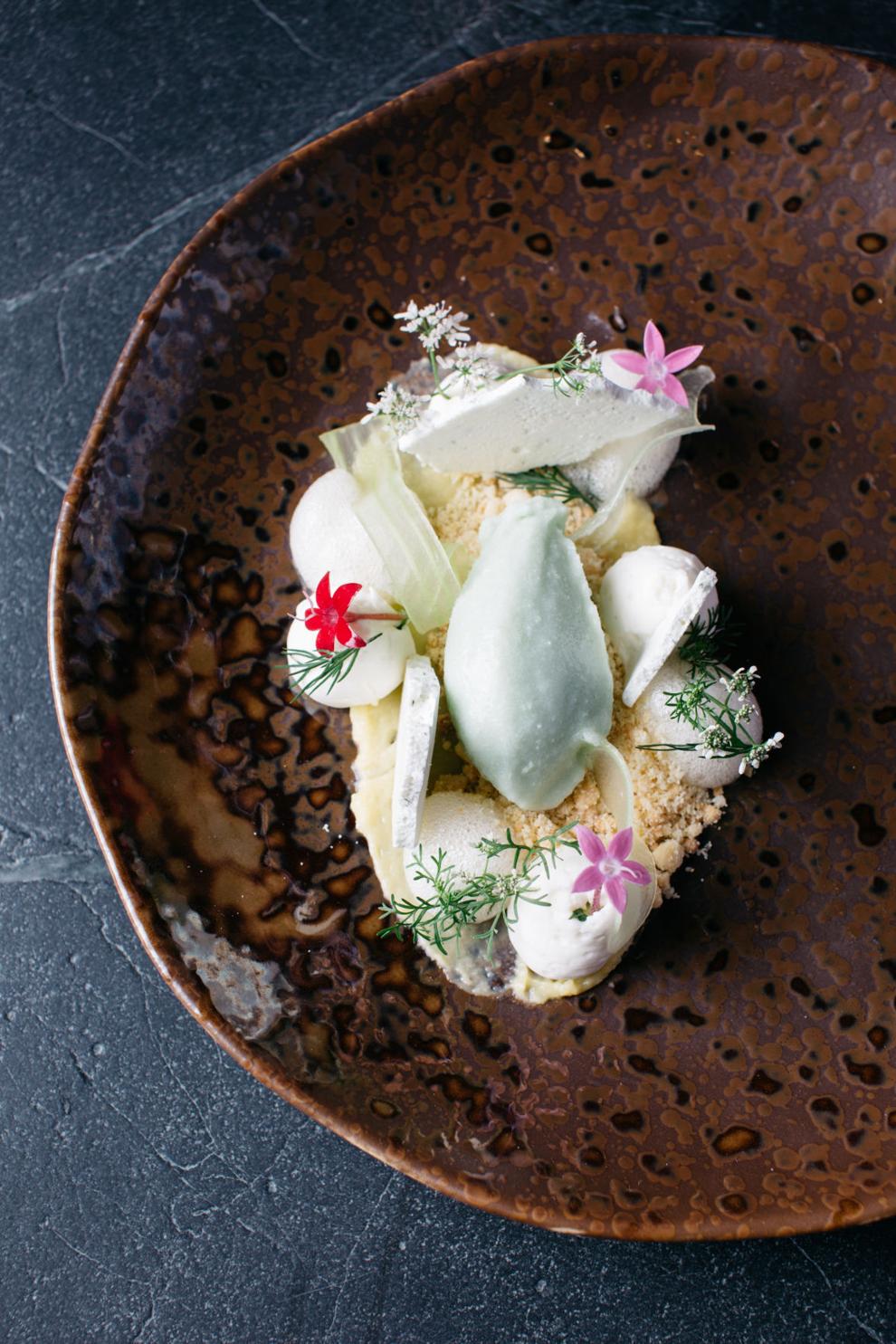 Lucido says pairings will be an integral part of the beverage program at Tempus; he plans to offer wine, cocktail and non-alcoholic pairings for the prix fixe menu. Cocktails will highlight seasonal ingredients, wines will include interesting, less-common varietals and beers will include large-format options so that diners can buy a bottle of beer to share over dinner the way you would with a bottle of wine. "The beverage program will try to push the boundaries of what people expect from cocktails in St. Louis," Lucido says. "We're using a lot of beautiful techniques to match Ben's dishes."
Down the road, Grupe also plans to cater to the late-night crowd in the bar-saturated Grove neighborhood with late-night service on Fridays and Saturdays.
The 2,600-square-foot space is located at the corner of Manchester and Newstead, just a stone's throw from Urban Chestnut Brewing Co. The space will seat about 60 diners, featuring custom wood tables from Martin Goebel, steelwork from Joe Bacus of the City Museum and bold artwork from Jacob Elior Berkowitz.
Tempus, which is slated for a late summer opening, will serve dinner Tuesday through Saturday starting at 5pm. Reservations will be available exclusively through Tock.
Tempus, 4370 Manchester Ave., The Grove, St. Louis, Missouri, tempusstl.com