Getting a cup of joe from Blueprint Coffee just got a lot easier for South City. The local coffee shop will open its location at 4206 Watson Road in Lindenwood Park in November.
As first reported by the St. Louis Post-Dispatch, Blueprint plans to open in building previously home to an auto-repair shop near the intersection of Watson Road and Chippewa Street. Mike Marquard, Blueprint's director of wholesale, says the team has been eyeing the building for a over a year now. "It's a neighborhood that's definitely frequented by the Blueprint team, and there's a lot of young families that are excited about Blueprint who live there," he says.
The building will have ample natural lighting thanks to its garage doors, all of which will remain in place, minus one that's being converted into a door leading to the patio. The coffee shop will seat around 20 to 30 customers inside, with room for about 10 to 20 more on the back patio. The interior will feature the same open, welcoming aesthetic as Blueprint's first shop in the Delmar Loop.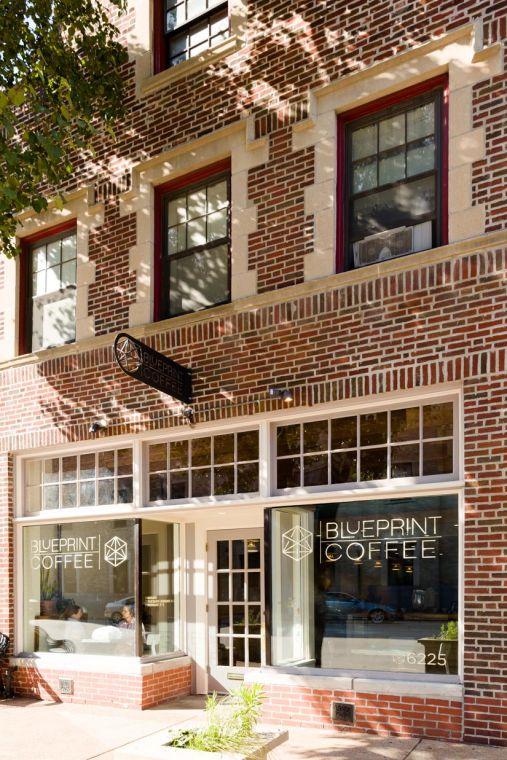 At the new location, Blueprint will be focusing more on the speed of service for drip coffee, cold drip coffee and cold tea. Automated single cup brewers will be integrated into its service system to help baristas serve at a faster pace. The new coffee bar will also have a keg system that will serve cold brew, cold tea and potentially other cold beverages. The space doesn't feature a range or oven, though, so food will be prepped and served cold, and pastries will be available. Blueprint plans to keep all of its roasting operations at the Delmar location.
One aspect of the second location that Marquard is especially excited about is the walk-up window in the front of the space. There will also be a window in the back that could potentially be used for customers on the patio to order drinks outside, too. Marquard also notes that the new location is less heavily trafficked compared to Blueprint's flagship in the bustling Delmar Loop. He hopes that the new space will act as a welcoming place where friends, family and people in the community can gather.
Blueprint is aiming to open the new location in November; keep up to date with its progress via the shop's social media accounts.
Blueprint Coffee, 4206 Watson Road, Lindenwood Park, St. Louis, Missouri, blueprintcoffee.com