From the parking lot, Thee Abbey Kitchen doesn't look like a restaurant that wants to be found. With nothing but a slouching banner on the side of the highway and a modest "open" sign in a window, it's laughably easy to miss.
But what a shame it would be if you did.
"Everything we do is literally from scratch," says owner Katherine Rouse.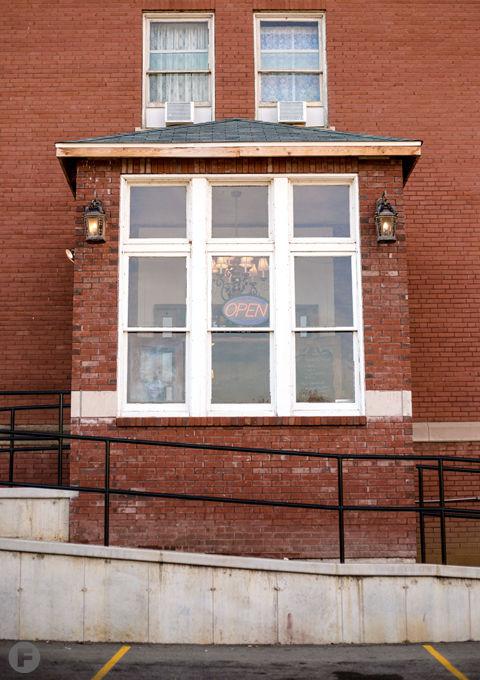 Every morning, flour is milled in-house for the restaurant's bread. A rack at the entrance showcases the day's baked goods, which range from sandwich loaves to Challah, pretzel buns to fist-sized dinner rolls. The food is excellent but no frills – think hand-cut potato chips, pork tenderloin sandwiches and burgers prepared by a butcher down the road. Desserts range from red velvet cake with traditional boiled frosting or custard ice cream mounded in plain Styrofoam cups. For an extra dollar, you can get it in a hand-rolled waffle cone.
Thee Abbey Kitchen offers the kind of dining experience that reminds even the most sophisticated eaters that food this good doesn't have to be fancy. This family-owned restaurant isn't sleek or trendy, but there's something admirable in its earnestness, and it's not shy about playing its worthy hand.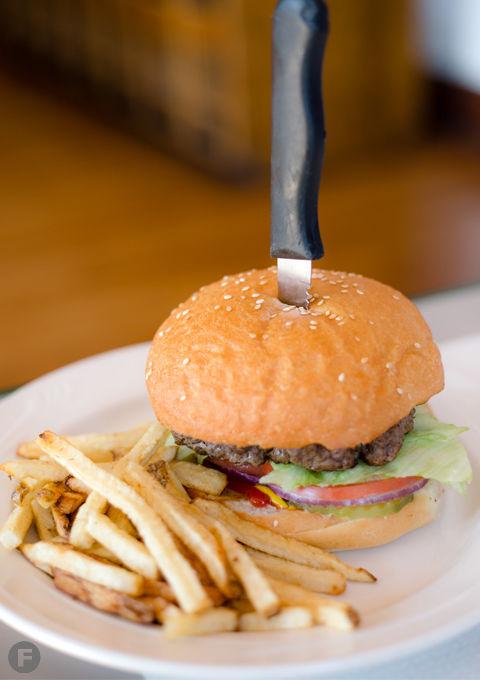 The restaurant's name fits its location at the heel of the Arcadia Academy, a massive complex that dates back to 1846 and whose site history includes a convent, a school and a Civil War Hospital.
Katherine and her husband, Darwin, bought Thee Abbey Kitchen from her family in 2005. Her parents acquired the property in 1999 when her mother, Brenda Oyler, found the academy on a road trip. Although it was abandoned and ramshackle at the time, she couldn't resist the opportunity to own a piece of American history. The following week, she moved her entire family from Utah to start a new life.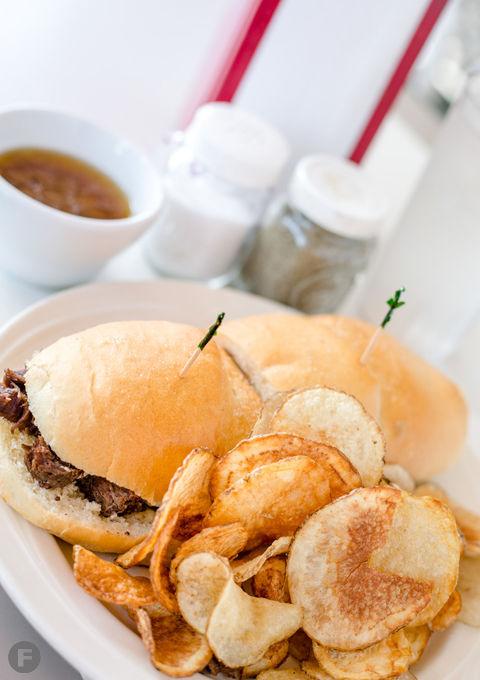 But new lives don't come easy. At the time, Brenda had seven kids and money was tight. Thanks to what Katherine attributes to her Mormon mother's "prepper" philosophy, they used the family's stockpile to jumpstart a small bakery housed in the academy's original kitchen.
"She didn't have enough money to call a Sysco truck, so she just used her own stuff and started making cinnamon rolls and bread," Katherine recalls. "This is what she knew. She was used to cooking for a big family so it was nothing for her to cook for more. And it grew from there."
As her mother's baking gained celebrity, so did the demand for casual accompaniments like soup, sandwiches, salads, a buffet and, eventually, a restaurant. Today's diners eat in the original cafeterias of the schoolgirls and nuns, and the cinnamon rolls that first put the restaurant on the map are still around, big as cantaloupes. Tear one apart with your hands and don't be afraid to lick the frosting off its plastic tray. (Note to self: Wear pants with an elastic waistband.) Around here, no one's judging.
Thee Abbey Kitchen, 211 S. College Street, Arcadia, Missouri, 573.546.4249, arcadiavalleyacademy.com