The menu of The Workshop at Finley Farms has undergone a spring awakening. Designed by executive chef Kevin Korman, it features crisp, citrusy and herbal flavor profiles.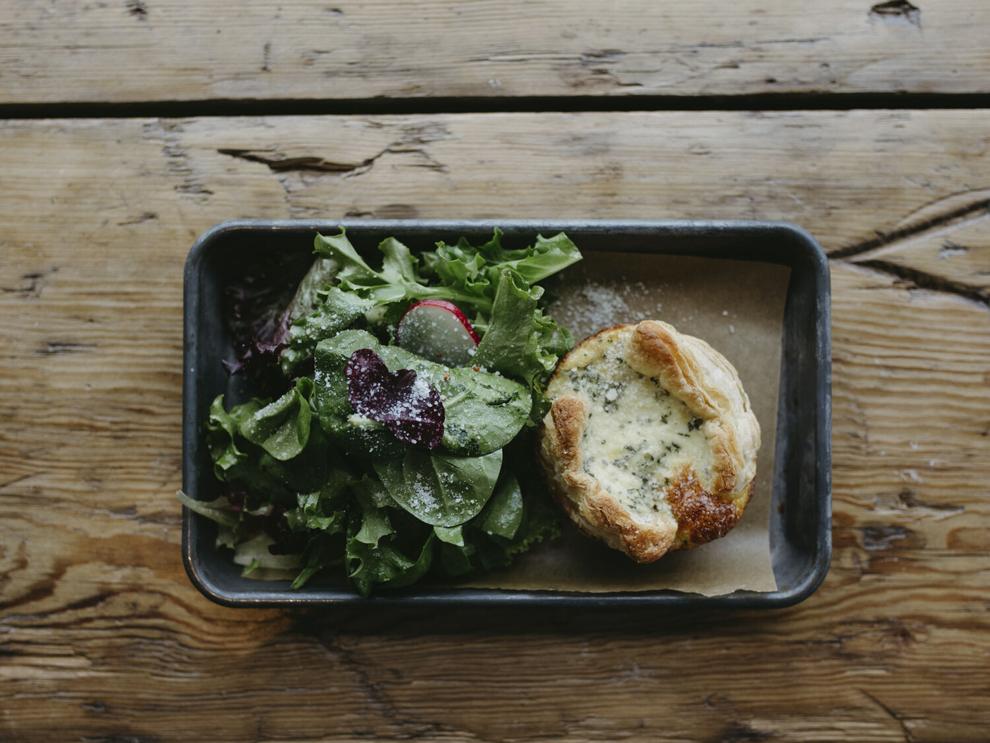 The three new entrées are:
The Quiche. Korman describes it best: "We use puff pastry that has this wonderful, buttery and decadent texture and fill it with a custard [made from] farm eggs and local cream," he says. The other ingredients will change, but he currently adds caramelized shallots, sharp Cheddar and fresh herbs to the custard. The quiche comes with a small local greens salad drizzled with a fresh herb vinaigrette.
The Salad. Fresh local greens, herbs and spring vegetables – grown on-site – are tossed in an herb vinaigrette along with sharp Cheddar and sourdough croutons. "We try to use a lot of vegetables, so it doesn't taste like just a bowl of lettuce," says Korman. "The goal is to have a great balance of textures from the ingredients and pops of flavors from the fresh herbs."
The Deviled Egg Toast. According to Korman, this one is a hit. Deviled egg dressing coats chopped hard-boiled eggs and fresh herbs. The mixture is topped with crunchy spring vegetables, including radish and cucumber, and it all rests on sourdough toast.
Spring has inspired the beverages at The Workshop too, and Korman has some terrific suggestions when it comes to food and drink pairings. For breakfast, he suggests the ginger-sage latte with the pull-apart cinnamon roll. For lunch, try the deviled egg toast with the rosemary-blood orange lemonade. "The lemonade has a little spritz of sparkling water that just makes the whole thing over the top refreshing," he notes.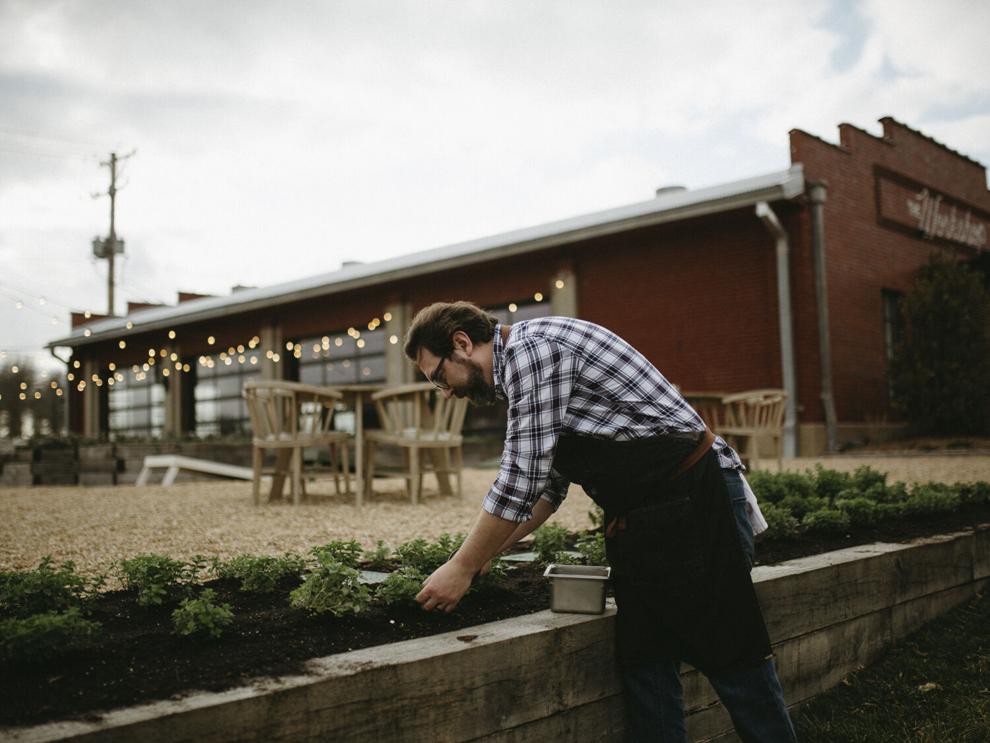 Korman, who joined the Finley Farms team in September 2020, has 24 years of experience in the food-and-drink industry. Right now, he's gearing up for The Ozark Mill Restaurant opening at Finley Farms this summer.
"The Workshop has a limited menu by design," he explains. "I have many guests give feedback that they wish there were more options, and secretly, that's what I want. I want them to want more, so when The Ozark Mill Restaurant opens, we can satiate that desire without them realizing it. I am so excited to bring something fresh and new to Ozark, Missouri."
The Workshop at Finley Farms, 840 Finley Farms Lane, Ozark, Missouri, 417.210.6690, finleyfarmsmo.com