Bright, colorful and filled with delicate antique treasures, The Little Clay House will help you start any morning off on a sunny note. Vivid yellow and teal walls set the stage for a whimsical meal, and owner Carly Trent describes the Marshfield, Missouri, tearoom as "happy and eclectic." 
Trent launched the tearoom in 2016 to offer a new experience to Marshfield residents. "Our main focus is on sandwiches, soups, salads, desserts and quiche," she says. "Out of all our items, the sandwiches are the most popular. I want customers to know that our portions are big – every slice of cake is big enough to feed two.
Each day of the week, different cakes, cookies, pastries and sweet bars are baked fresh. Flavors vary from fruit themes like raspberry-orange or pineapple to decadent German chocolate, caramel toffee or a chocolate chip cake with a cookie dough center.
Shortbread cookies and peanut butter chocolate chip cookies (garnished with a Reese's peanut butter cup in the middle, naturally) sell out almost as soon as they're baked. And that's just the beginning of the myriad options –Trent's desserts are just as creative, colorful and varied as the bright walls of the tearoom.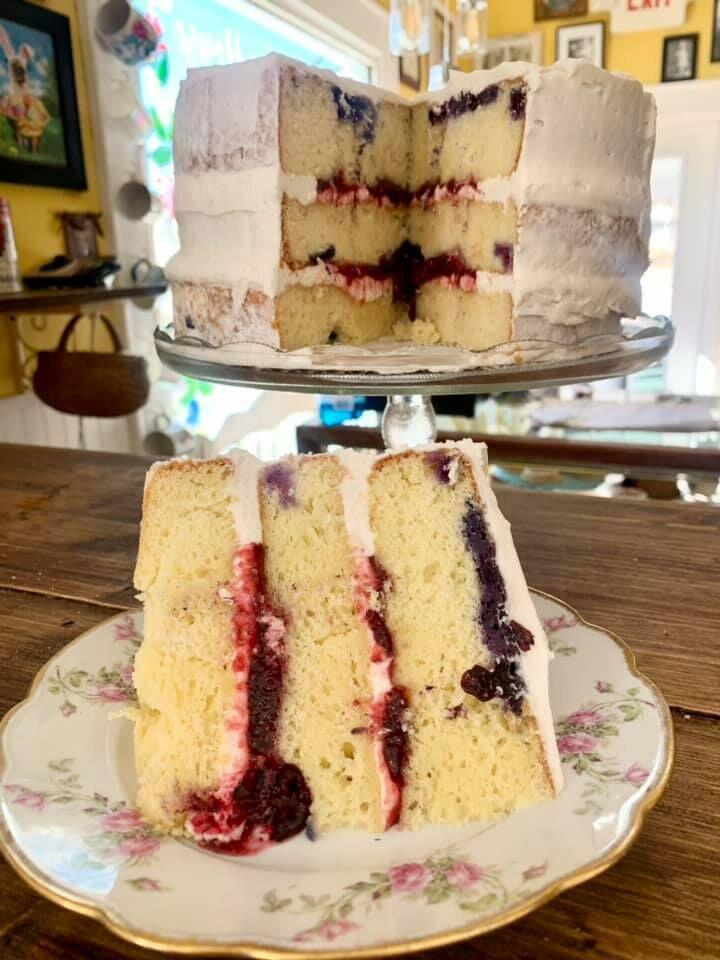 Along with Little Clay House's standard menu, Trent's weekly sandwich and soup specials offer new flavor combinations. Customers love the turkey, bacon and avocado sandwich, drizzled with a spicy sriracha mayo, and the California Baby sandwich, which has turkey and bacon piled high and is topped with an herb cream cheese and a cranberry drizzle to highlight the flavors.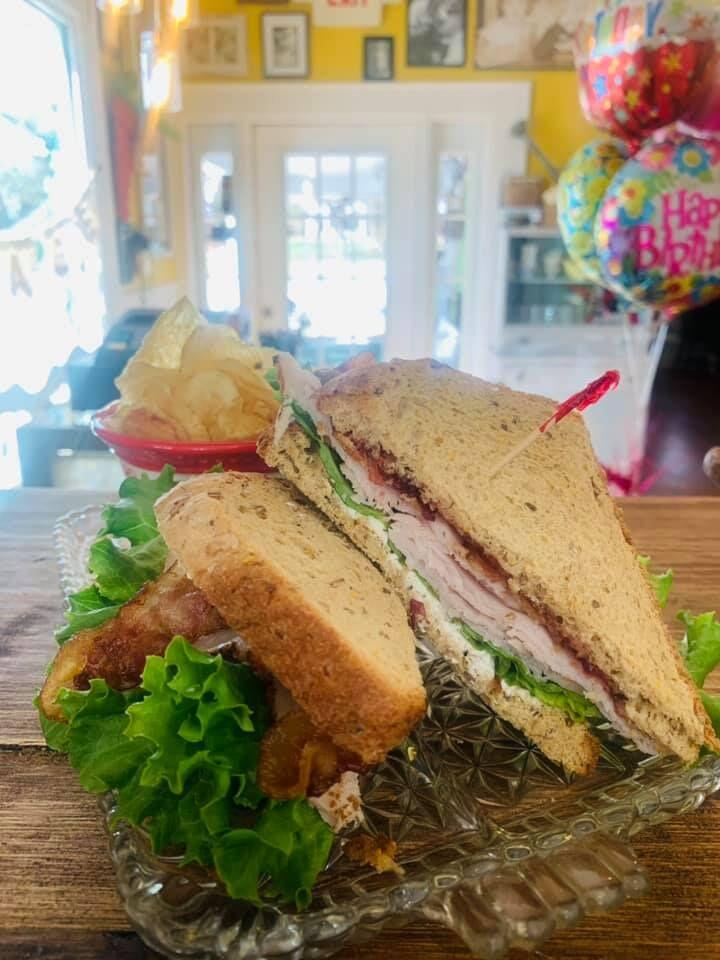 Soup options range from a sweet, chilled strawberry soup to savory soup options like mushroom-sage, white bean and sausage, or loaded potato. For the half-and-half special (half a sandwich and a bowl of soup), different options are offered each week. One favorite is the veggie panini: sautéed mushrooms, red onion, sundried tomatoes, Provolone cheese and fresh arugula and spinach topped with a balsamic reduction. Other menu items include an egg salad (made with farm-fresh eggs) piled on a toasted, buttered croissant, as well as a ham, cheese and hash brown quiche. Lunch is paired with tea, coffee or refreshing summer drinks such as lavender lemonade.
"Many of our customers are local, and we see some of the same people every single day," says Trent. But customers also travel from Springfield and Lebanon for a jumbo slice of cake and a sandwich. The Little Clay House is also a popular spot for baby showers and bridal showers, and the café is available to rent for these events.
"We're an all-girl crew and we love our customers," says Trent. "Everyone that comes in the door, I am absolutely grateful for."
The Little Clay House is open Monday through Friday from 10:30am to 2:30pm.
The Little Clay House, 238 N. Clay St., Marshfield, Missouri, 417.468.1070, facebook.com/thelittleclayhouse