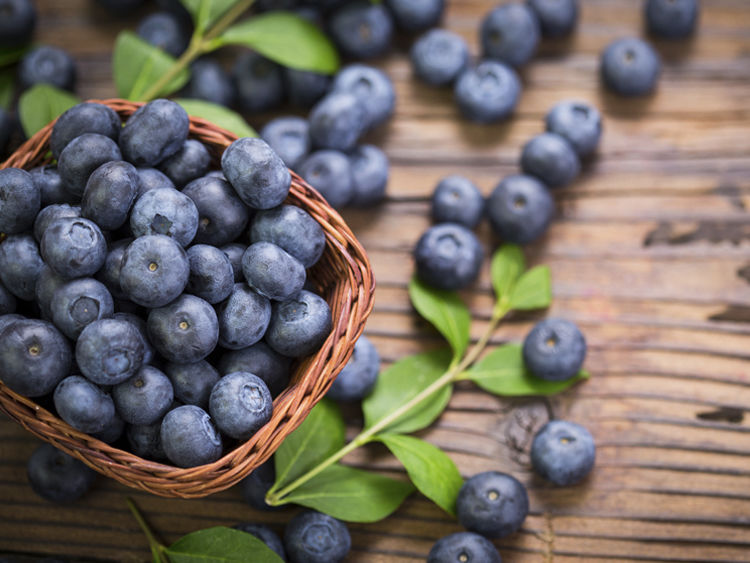 No signs lead to the Kenney Family Farm, so berry-pickers must travel along its Cedar County dirt road by faith. (A trusty GPS only gets you so far.)  Latecomers can follow the crowds, sure, but any seasoned picker knows it's best to come early, long before anyone else has arrived.
On this June morning, the strawberries are gone, but thanks to a late spring, blueberries still hang in plump clusters. The berry patch sits beside a yellow farm house with a covered porch where Peggy Kenney and her daughter, Chelsea Abercrombie, are already on duty. A small folding table armed with a tower of white buckets functions as their front desk. It's overcast and blessedly cool – perfect picking weather.
"Of course, anywhere you go people will say, 'Ours are the best berries ever.' But we really do have people who come and say, 'Your berries are the best,'" says Peggy Kenney with a shy laugh. The berry patches stem from Peggy's ever-green thumb, though she originally planted them for her family six years ago. "We're no old pros. I just started messing with it and the next thing you know, this person wanted some, and that person wanted some, and it kept expanding."
Their berries are relatively young, but the Kenney property itself was patented to the family by President Polk in 1847. Today, the 2,000-acre century farm is home to a sizeable cow-calf operation, hay, pumpkins, honey and, of course, berries. For wide-eyed tourists, including some who come from as far off as Kansas City and Springfield, a trip to the Kenney farm isn't just about getting fruit.
"They like the experience – the world we're in," says Chelsea.
"It's a social event. People bring lawn chairs up and stay all day. And all ages pick, from toddlers to people in their 80s and 90s," says Peggy.
As if on cue, line of cars round the corner and start pulling into the driveway. Soft rain starts to fall, pattering on the porch roof. For today's berry-pickers, it's going to be a muddy one, but that's okay. As Chelsea likes say, "Stuff grows in dirt."
At the height of berry season, it all seems charmed. But farming is a tough business. Weather-wise, their best year was their first. Some seasons are plagued by heavy rains. Others are marked by drought. And between the planting and the weeding and the picking, the berry patches involve every member of the family: Peggy and her husband, Lynden, their twin daughters Chelsea and Kalena, plus their husbands and children. At just three or four weeks long, blueberry season is heartbreakingly short, but everyone has a job, including two-year old Jacob.
"He's a good taste tester," says Peggy. "He'll tell you which ones are good and which ones aren't."
Jacob is a sixth generation Kenney. Peggy and Chelsea agree – they want the grandkids to inherit the farm. While for so many, the family farm is reduced to a relic, the Kenneys persist: hopeful and hard-working.
"It's been good for our family and for our community. I think if we quit growing berries, they'd boot us out of the county," says Peggy. "We just love providing local, homegrown food for people, and we love sharing the experience and story of agriculture."