Tucked away inside an unassuming building in Joplin, Missouri, a truly magical dining experience awaits. Within two steps of entering Crabby's Seafood Bar and Grill, diners will feel as if they've been transported to another world. Featuring low lighting and a high-dining atmosphere, Crabby's can make any occasion feel special. And that's just the setting; wait until you try the food.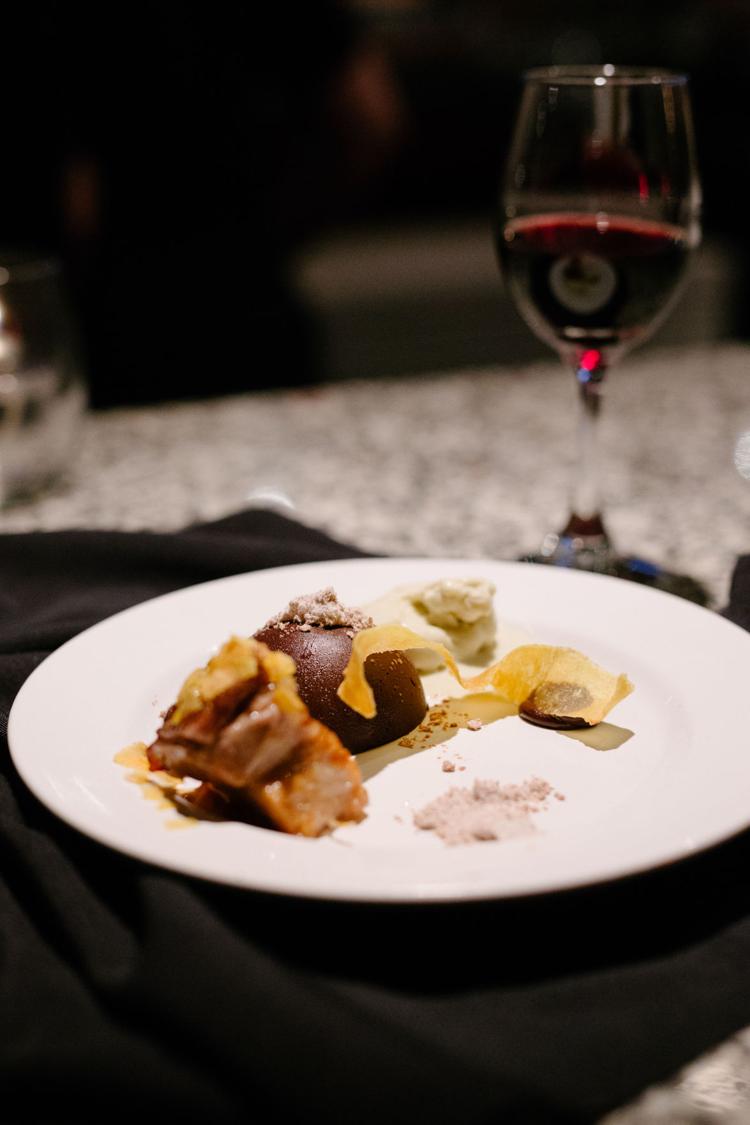 Damien Tiregol, Crabby's owner and executive chef, is giving customers an opportunity to try lots of food with "Crabby's Chef's Table," a new bimonthly dining series featuring five-course meals with wine pairings. Tiregol has seen success with wine pairing dinners in the past, and now, he's kicking it up a notch. With this series, he's chosen to create a more elaborate menu so customers can taste a variety of flavor palates – and wines, of course.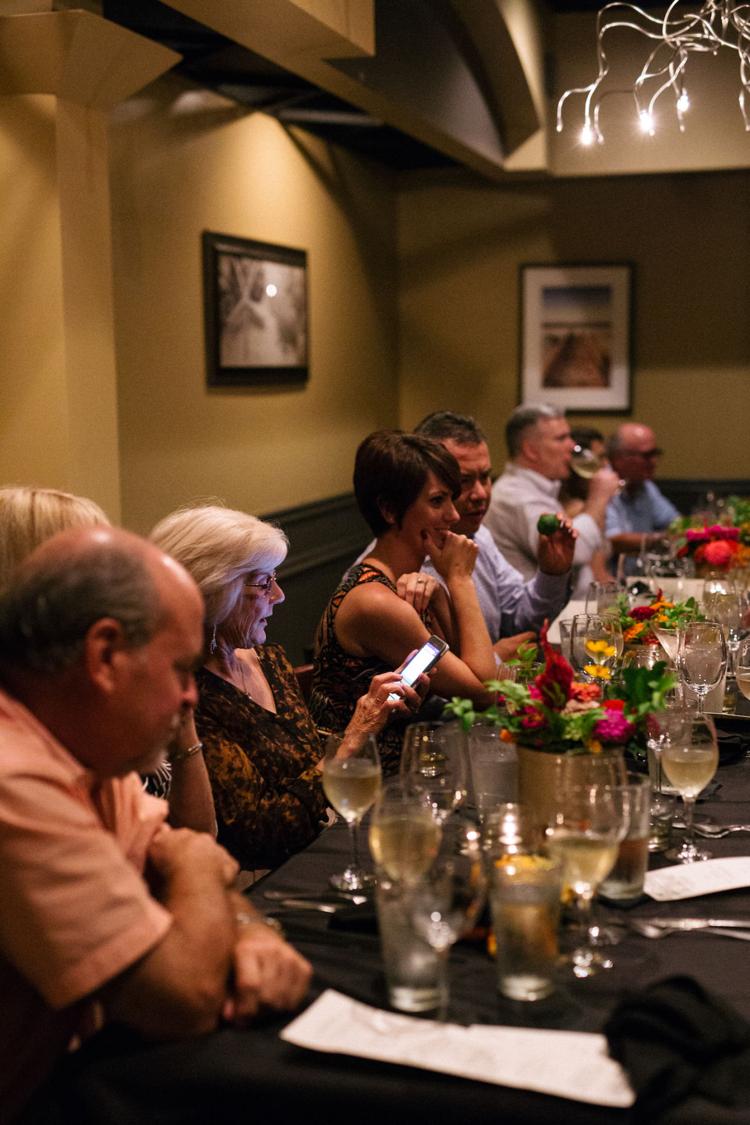 "I think of each course as a separate dish like it would be the only dish you ate that day," Tiregol says. "After I figure out the identity of each dish separately, I compose the garnishes in a way to pull the whole dinner together. Similar flavors show throughout the meal as to keep a linear flavor profile." Past Crabby's Chef's Table dinners have included tastings of foie gras, monk fish, wagyu ribeye and a ganache dessert with banana sorbet, crispy plaintains and braised pork belly.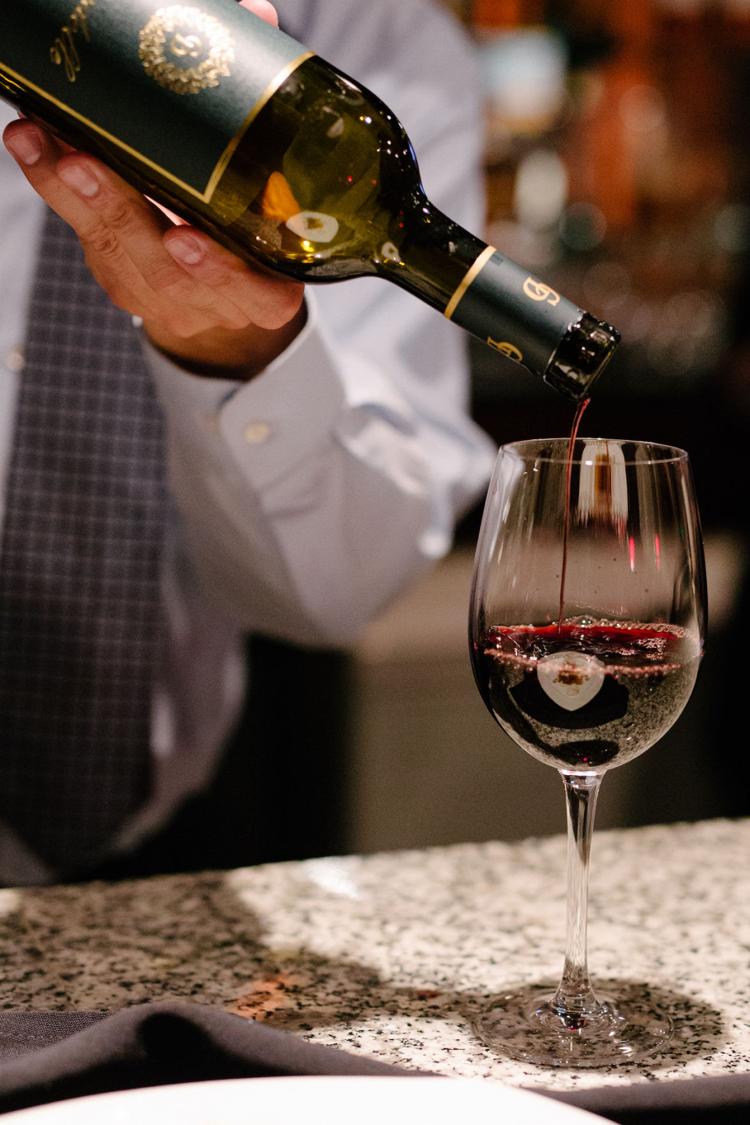 Tiregol continues to prepare unique dishes, beautifully plated and thoughtfully paired. And that's not just for the tasting dinners; this holds true of Crabby's menu day in and day out. For those who want to visit Crabby's on a non-tasting night, Tiregol recommends the blackened salmon Oscar – an 8-ounce fresh blackened salmon filet topped with bearnaise sauce and sautéed lump crab meat over roasted garlic mash potatoes, grilled asparagus and finished with a lemon beurre blanc. Crabby's receives food shipments from Seattle three times per week, so you can expect fresh, high quality seafood.
"Creating a dish is the best part of my job," Tiregol says. "I think about it for days, constantly tweaking and changing, until it is something I want to eat." And if you know what's good for you, you'll want to eat it too.
Crabby's next tasting dinner will be held on Thu., Oct. 13. Tickets are $100 and can be purchased through the restaurant.
Crabby's Seafood Bar and Grill, 815 W. Seventh St., Joplin, Missouri, 417.206.3474, crabbysjoplin.com