Nearly a year after the first mimosa was poured, Morning Day Café is expanding.
The restaurant opened opened in Nixa, Missouri, in January and has been wildly popular ever since. Aside from locally-sourced food, Morning Day Café is known for its boozy breakfast concoctions. Now, Miranda Barchers has acquired the space next to her business at 101 S. Main St., a former mercantile. She plans to use it as extra space for Morning Day Café customers during the day and a craft cocktail/dinner experience known as "Night Bites" on weekends.
"It's a gorgeous menu. It's unlike anything I've seen before. It will be a unique experience in this area," she says.
Barchers has transformed the original counters – which date back 112 years – into a bar where cocktails will be smoked. A smoker is hooked up the bar and Barchers plans to stock seven varieties of wood. Once the smoker is primed, it takes about 30 seconds to smoke a drink. "It's amazing to watch a smoked drink come to the table and the smoke flavor and the aroma it puts out, it's a real treat," she says.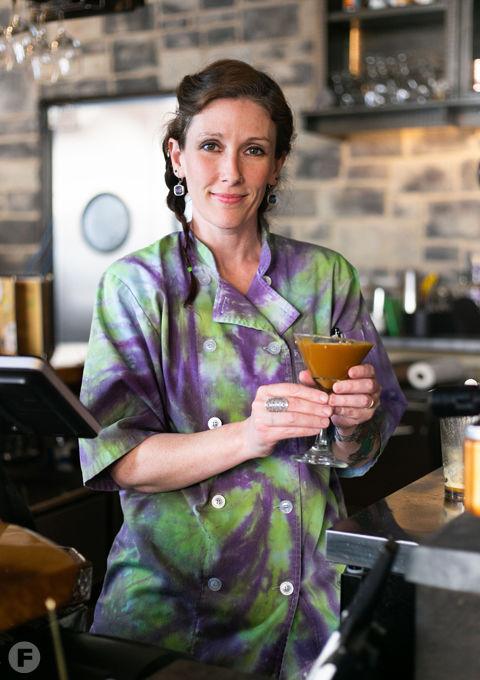 Barchers has hired mixologist Michael Bradley, formerly of Port Fonda, The Monarch Bar and The Rockhill Grille in Kansas City, to run the bar. With the expansion and new bar, the team will be able to make more housemade syrups and infused liquors, as well as some new cocktails. The Rosemary-Jane CBD, for instance, is made with CBD oil, housemade rosemary syrup, Kettle One vodka, lemon oil, juniper liqueur and chartreuse, and is then smoked. 
"Night Bites," which is set to open the first week of January, will also include an upscale dinner menu including steaks, pastas and seafood. 
By day, Barchers will utilize the space as extra seating for Morning Day Café customers, as there is often a wait at the restaurant. The new space will add an additional 50 seats and a hostess area, and also give customers a place to wait for a table on busy days. At both restaurants, there will be a focus on local, innovative fare, including plenty of vegetarian, gluten-free and dairy-free options.
On Jan. 1, Morning Day Café will celebrate is one-year anniversary with a pajama party. Barchers credits her success with giving customers an opportunity to support all things local – and great cocktails.
"I work with local farmers, artists, musicians and charities," she says. "Everyone wants to tie into the local community and do it with good food. The Bloody Marys don't hurt either."
"Night Bites" will be open Fridays and Saturdays at 5pm.
Morning Day Café, 105 S. Main St., Nixa, Missouri, 417.494.5055, morningdaycafe.com