Maria Beyer says that opening Papu's Cuban Cafe in Warrenton, Missouri, was practically spur of the moment.
Beyer, who owns a construction company, was driving through Warrenton one day when she saw a small building that she says reminded her of the little holes-in-the-wall in Havana, Cuba. Beyer was born in Cuba but came to the U.S. when she was a year old. 
"It reminded me of one of those little quaint restaurants, and I told my husband, 'I want to see that place. It's for rent,'" Beyer says.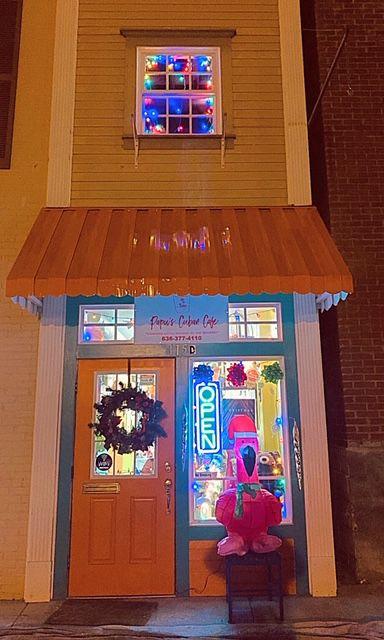 Beyer and her husband talked to the owner and were able to see the inside of the building, and Beyer fell in love. It was so cute, but it was also tiny. In the back of her mind, she had always wanted to open up a restaurant – she learned to cook Cuban food all her life from her mother and her grandparents – so she decided to bring her cooking to the space. 
Papu's Cuban Cafe, named after the nickname given to Beyer's father by his grandchildren, officially opened on Dec. 15 after a short soft opening. Beyer says that the soft opening went well, but on the day of the ribbon-cutting, Papu's was packed. They got almost 1,000 customers through the door and ran out of food. And the customers keep coming back. 
"I just never thought that people would be so in love with my food," Beyer says. 
The most popular dish at Papu's in the Cuban sandwich, packed with ham, pork, Swiss cheese, pickles and a mustard and mayo mix on Cuban bread. Beyer says the runner-up is a toss-up between the pernil, slow-roasted pork roast in a Cuban mojo sauce with onions, garlic and Cuban spiced served over a bed of rice, and ropa vieja, slow-roasted shredded beef seasoned with tomato sauce, onions, bell peppers, garlic, Cuban spices, olive oil and vinegar served over a bed of rice.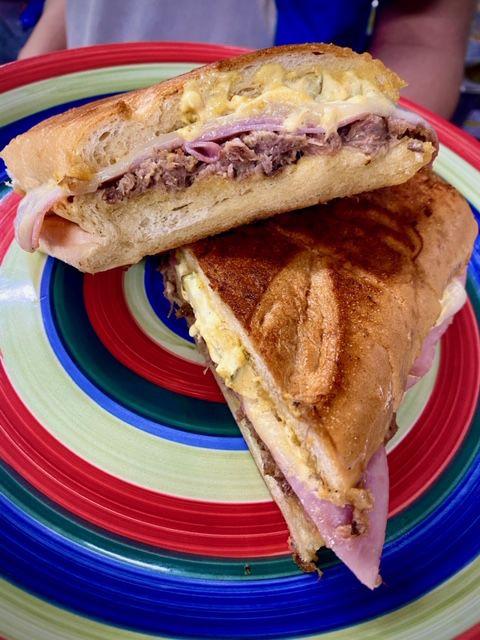 Beyer's desserts are also a fan favorite: She makes her flan and tres leches cake from scratch, and she regularly runs out of both. She also offers Cuban rice pudding and Cuban cookies. 
Papu's also has weekday specials that customers adore. The restaurant serves a Cuban-style shrimp po'boy sandwich on Thursdays and Fridays and, for Taco Tuesdays, Beyer takes shredded pork and tops it with cilantro and onion in a tortilla. 
"It got so big, we started doing it on Taco Tuesday and Taco Wednesday," she says. 
Even with the tight quarters, Beyer hosts different special events in the restaurant. For Valentine's Day, she hosted a mystery "who dunnit" dinner, and she recently hosted her own version of Cupcake Wars. She was expecting people in the tight space to get on each other's nerves or be uncomfortable, but she says that everyone ended up befriending their neighbors.
"I am just so happy that I'm seeing people in Warrenton that normally would not come out, or that normally would go far away to do things, to come here and do them," Beyer says. 
As for what's next for Papu's, Beyer is considering shutting down her construction company because the restaurant is doing so well. She is also considering trying to expand: The building that houses Papu's has an upstairs, and she is discussing ways to integrate it into the restaurant. 
"I've thought about moving locations, but I don't want to do that because I'm very happy where we're at, the people are happy where we're at," she says. 
Beyer would also love to open up another Papu's Cuban Cafe somewhere down the road, but for now, she is concentrating on being successful in Warrenton and serving the community her delicious Cuban dishes. 
Papu's Cuban Cafe, 115 E. Main St. Suite D, Warrenton, Missouri, 636.377.4110, papuscubancafe.com