Little Shop of Comics in Cuba, Missouri, is affectionately named for the 1986 cult classic Little Shop of Horrors. Customers can peruse thousands of comic books or pull up a chair at one of the tables to play games such as Magic: The Gathering or Dungeons & Dragons, and thanks to Audrey's Eatery, they almost never have to leave.
The restaurant – named for the never-satiated plant in the shop's namesake film – is a fairly new addition to the business. When owner and comic book writer JimmyZ Johnston relocated the comic book shop to a former bar, a kitchen came with the space. Given that people spent so much time playing games and hanging out at the shop, JimmyZ initially allowed guests to bring in outside food, but access to a kitchen meant he could start serving fast-casual fare made in-house.
Audrey's Eatery debuted last December, and when the chef that JimmyZ originally hired left to open his own spot in Rolla, Missouri, JimmyZ's daughter, McKenzie, took the reins. "I cook a lot at home, and I've been cooking more and more complex dishes," she says. "Looking at the kitchen, I was like, 'I can do this.'"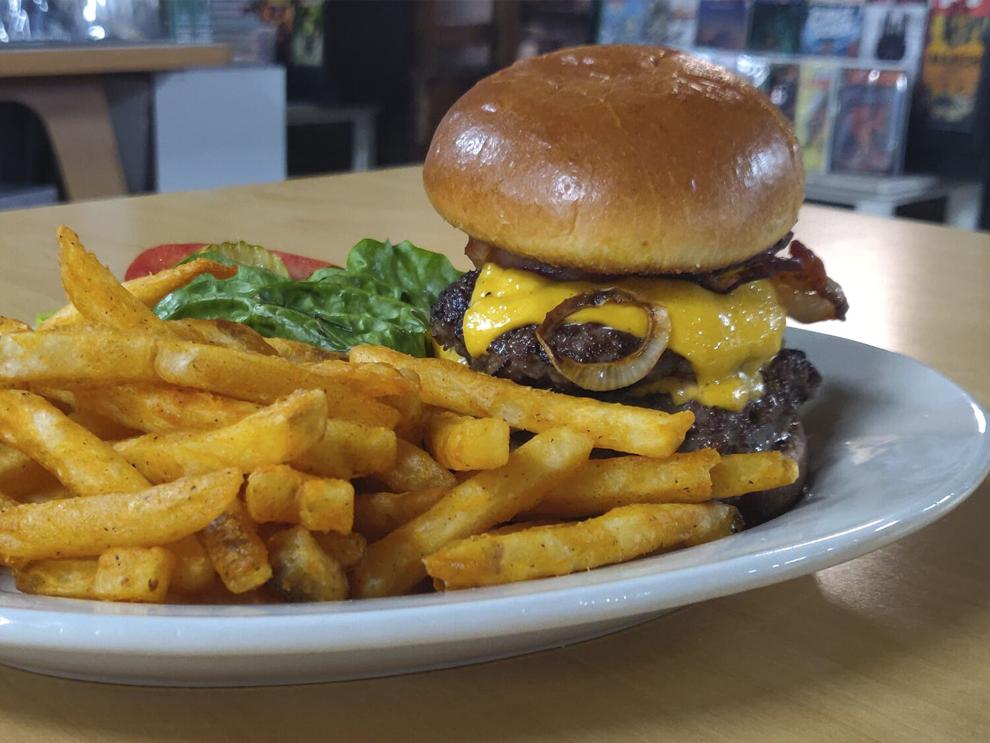 Reading the menu at Audrey's Eatery is similar to browsing the stacks of comic books in the shop. Each menu item is named after a comic book character or reference to "geek culture." Some of the most popular plates include the Megatron, a double-patty smash burger with smoked bacon, American cheese, burger sauce and grilled red onion, and the Jessica Jones, a romaine-based salad with smoked chicken, smoked bacon, tomatoes and red onion.
Some dish names even have double meanings, such as the Osiris, a chickpea salad sandwich, which gets its moniker from both a video game and, more notably, the Egyptian god, due to the prevalence of chickpeas in North African cuisines. And the eatery's take on a BLT was dubbed Lord Windgrace because the Magic card features black, green and red on it.
"We want to pay homage to all the comics, not just the things that everyone knows," says McKenzie. "Maybe people will say, 'Oh, I like the food, and since it's based on that character, do you have the comic book so I can learn more?' So it's partly promotional, too."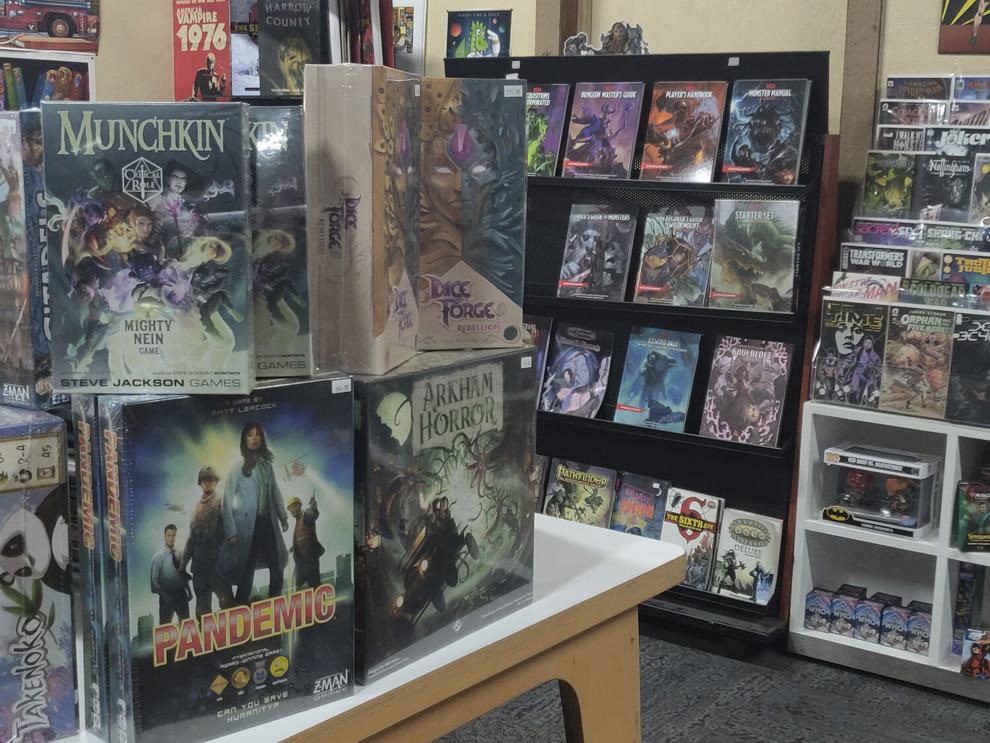 Comic book-lovers and food-fanatics, locals and visitors have all returned to the shop for the signature dishes. McKenzie knows trout fishermen who've made it a tradition to stop at Audrey's Eatery on their fishing trips, and then she also has a customer who eats almost every lunch and dinner in the shop. We can understand why – in addition to the soups, sandwiches, "sidekicks," pizzas and more on the regular menu, McKenzie runs daily specials to keep things interesting. Vlad the Impaler, for instance, features two skewers of smoked pork, apple and red onion, while Tasha's Cauldron is pulled pork mac 'n' cheese that McKenzie does, in fact, serve in a miniature cauldron.
"We want to be a place where everyone can go, where everyone can find something to eat," she says.
Audrey's Eatery is open for dine-in, curbside pickup and delivery from 10am to 10pm Tuesday through Saturday and 10am to 5pm on Sunday.
Audrey's Eatery (inside Little Shop of Comics), 505 N.E. Main St., Cuba, Missouri, 573.885.0762, facebook.com/ComicsInCuba