Hank and Jackie Johnson, owners of Chaumette Vineyards & Winery, will soon take over Audubon's of Ste. Genevieve.
The partners of Audubon Redevelopment LLC announced the agreement, which will take effect March 1, in a release.
The arrangement will be a "turn-key" operation: the Johnsons will lease the restaurant, bar area and the newly remodeled lower level, including all furniture and fixtures. Audubon Redevelopment will maintain ownership of the building, and the restaurant will retain the Audubon name.
In the release, Audubon Redevelopment called attention to Chaumette's many years of experience in restaurant and special event services, specifically noting that the winery's "experienced staff in dining, sales, training and marketing" would help the restaurant grow. The two business share a farm-to-table philosophy – Audubon's strives to source about 75 percent of its ingredients from regional farmers and producers.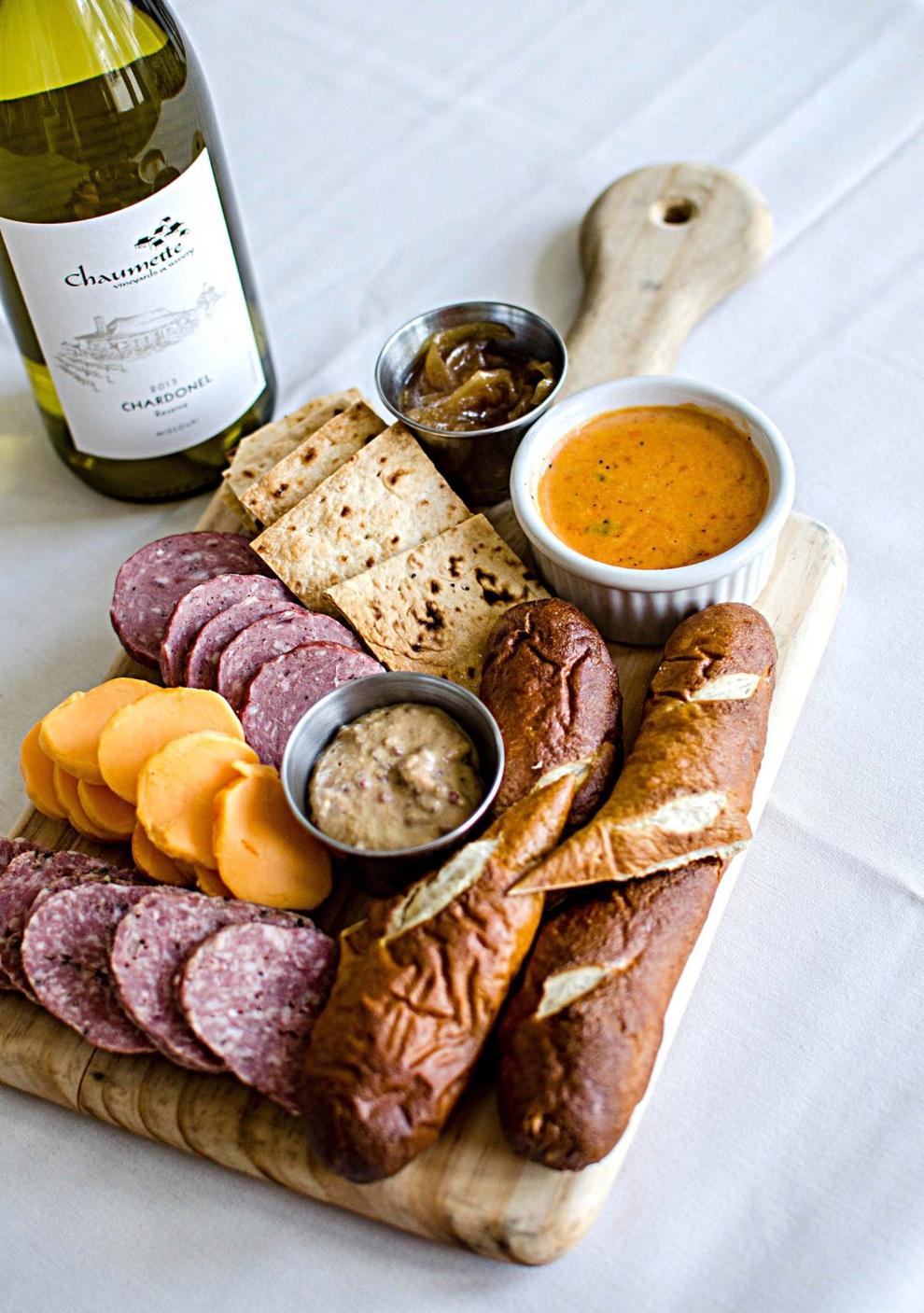 "Chaumette is committed to the farm-to-table concept in the operation of its winery's restaurant and uses many of the local food vendors currently sourced by Audubon's," the release states. "The Johnsons share the goal for Audubon's to be a destination restaurant serving high quality fare to local Ste. Genevieve residents, regional customers and tourists visiting historic Ste. Genevieve."
Audubon Redevelopment reopened the historic building as a restaurant in December 2014 – the restaurant, formerly Hotel Audubon, was named for famous American ornithologist, naturalist and painter John James Audubon, who briefly lived in Ste. Genevieve. 
Audubon's of Ste. Genevieve, 9 N. Main St., Ste. Genevieve, Missouri, 573.883.2479, audubonstegen.com
Chaumette Vineyards & Winery, 24345 State Route WW, Ste. Genevieve, Missouri, 573.747.1000, chaumette.com