Missouri wines took center stage in April as Augusta Wine Co. recently won multiple gold medals from the international Pacific Rim Wine Competition in Southern California.
"We started entering these contests years ago because they seem to, from a consumer perspective, have more credibility," owner Tony Kooyumjian says. "We get to compete against California wines."
Since 1985, wineries from all over the world have submitted their prized portfolios to the tune of 1,200 different entries this past year. The wines are blind-tested by 30 wine professionals over the course of two days.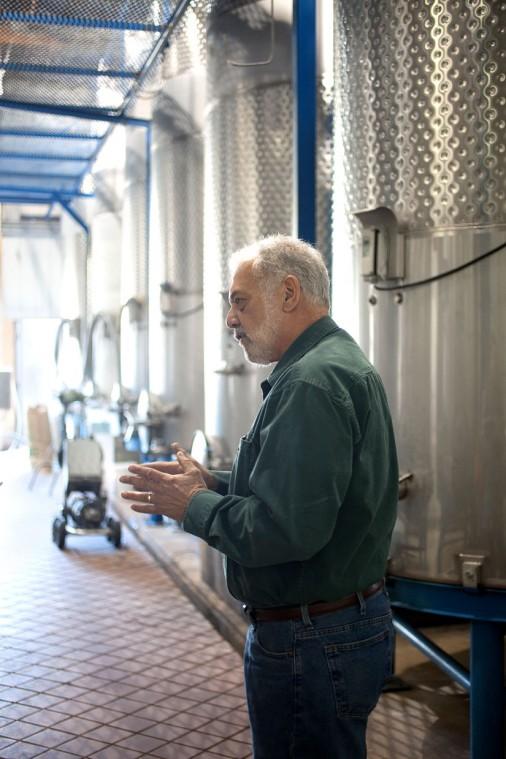 Augusta Wine Co., which operates both Augusta Winery and Montelle Winery, took home six total awards, the most prestigious being the Best of Class and Gold for Augusta's 2013 Norton. Augusta Wine Co. also received Gold for Augusta Winery's 2013 Chambourcin and Montelle Winery's 2015 Seyval Blanc, Silver for Augusta's 2015 Vidal Blanc and Montelle's 2015 Chardonel and Bronze for Montelle's 2015 Dry Vignoles.
Winning these awards continues to legitimize the Missouri wine industry. "It's like anything else – it's always nice to have some reassurance from your peers that the wines you're producing are superior quality," Kooyumjian says.
A third-generation grape grower, Kooyumjian founded Augusta in 1988 and purchased Montelle in 1998. Grape growing was passed down from his grandmother and father, while winemaking was learned through self-education and various winemaking courses in California and the Midwest.
Kooyumjian has recently taken a back seat at the winery as his son Tom took the reins as winemaker two years ago. "We worked together for a long time; he's been engaged in the business for all of its life," he says. "It was just a matter of fine-tuning what he was doing so that initially the wines would be seamless from the style that I produced and the style he produced."
The award-winning wines can be tasted at Augusta's tasting room in Downtown Augusta, Missouri, on the outdoor terrace at the winery or at Montelle Winery.
Augusta Winery, 5601 High St., Augusta, Missouri, 888.667.9463, augustawinery.com
Montelle Winery, 201 Montelle Drive, Augusta, Missouri, 636.228.4464, ext. 23, montelle.com