Customers seeking handcrafted tableware and the city's most impeccable selection of throw pillows will soon have a lot more to choose from, as Golden & Pine announced that the store is moving from its East 63rd Brookside location to the Prairie Village shops. The new store, which promises double the square footage of the Brookside location, will open this fall.
Golden & Pine, which has been featured in Vogue magazine and other design outlets, opened in 2015, and prides itself on ethical sourcing of its artisanal goods. Its specialty is in providing customers access to high-end, hand-crafted dishware, serveware, textiles, ceramics, plants and pots, candles, paper products, and yes, those magnificent throw pillows (beautiful enough to line an entire wall of its current store). Each of its goods bears a special note, which tells the story of its maker.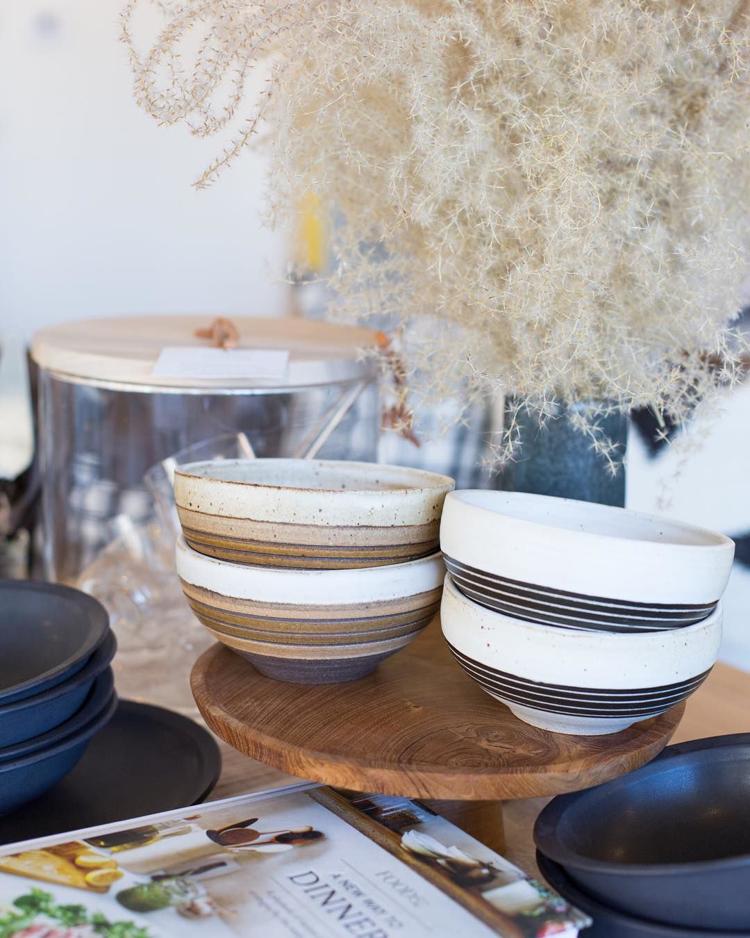 Owner Stephanie Agne, who personally sources all of the store's items, says via a press release that the move to Prairie Village presents an opportunity for the store "to expand our offerings in really exciting ways. One of those will be with additional furniture offerings and upholstery lines. And for you workshop-lovers, we're dedicating a special space for those, too." Recent workshops have included floral styling, jewelry design wreath-making and men's styling. 
Agne also notes that she will miss the store's home in Brookside. "There is a neighborhood feel in every corner of Brookside that I adore," she says. "We can't say enough thanks to our community who have supported us in our two years here... We also look forward to getting to know our new neighbors."
Golden & Pine will remain open until the move. To learn about upcoming workshops and new collections, sign up for its newsletter at goldenandpine.com.
Golden and Pine is open Monday through Saturday from 10am to 5pm.
Golden & Pine, 633 East 63rd Street, Brookside, Kansas City, Missouri, 816.541.2000, goldenandpine.com