Mission Taco Joint, a popular St. Louis restaurant owned by brothers Adam and Jason Tilford, has announced plans to open its first location in the Crossroads of Kansas City.
That's not all, though – the taco joint's third location (and first outside of St. Louis) will be a collaboration with International Tap House, or iTap, the craft beer hall owned by Sean Conroy and Brad Lobdell.
The two groups have settled on what remains of a building in the East Crossroads located at 1801 Oak Street. The building partially collapsed after a woman driving a stolen SUV crashed into the bottom of the building late last year after a high-speed chase with the police. Many speculated what would become of the building, especially once the debris was cleared away and the good bones of the remaining structure could more clearly be seen.
Matt Abbott, a Kansas City-based developer who owns much of the property in the East Crossroads area, purchased the busted building from the original owner after the car crash. He always had visions of replacing the crushed corner with a glass entry or garage doors – something that would bridge the old and new together.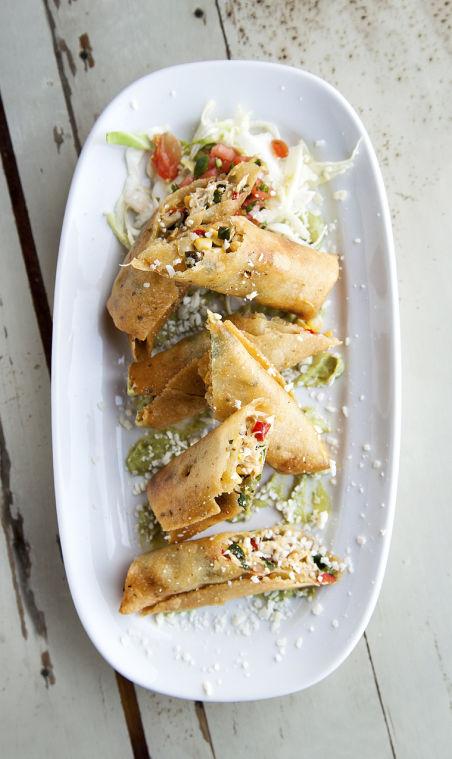 Adam Tilford, who handles the business side of the Tilford Restaurant Group, while his brother Jason focuses on the food, says he and his partners plan to honor that vision. Mission Taco Joint and iTap have already proven to be great partners in St. Louis' Soulard neighborhood. The two operate separate establishments around the corner from each other, but are connected through a hallway near the back of each space.
"Because iTap doesn't serve food, Mission Taco Joint is happy to sell food to iTap customers, and likewise the customers eating at Mission Taco Joint can also walk over and have after-dinner beers at iTap," Adam Tilford tells Feast.
It's a natural partnership that the two companies think will be a great fit for the Crossroads of Kansas City.
Mission Taco Joint is the third concept for the Tilford Restaurant Group. They also own Tortillaria Mexican Kitchen and Milagro Modern Mexican, and recently sold a sports bar, Barrister's, to focus on their current expansion.
"My brother and I both love soccer, and we have sponsored soccer teams in St. Louis, but it was actually on a trip to Kansas City to see Sporting KC play that we started thinking about Kansas City as our next market," Tilford says. "We just fell in love with the Crossroads area."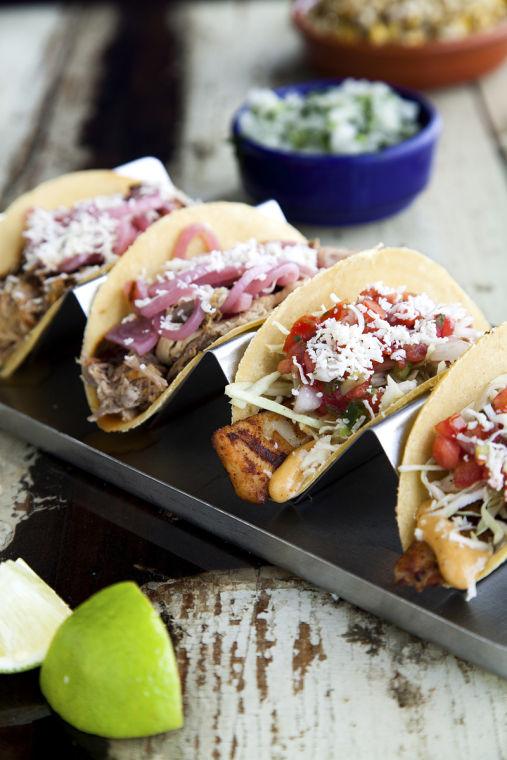 The two brothers describe their cuisine as "Mexicali" – the restaurant takes its name from the popular Mission District in San Francisco. To that end, Mission Taco Joint offers corn tortillas made from scratch, quality braised meats and fresh, flavorful toppings and sauces. The menu features seven appetizers, 10 different street-style tacos, four burritos and four tortas, along with a handful of sides.
The bar menu lists a handful of fun Latin-inspired libations along with a solid beer list. Like the first two locations, the Crossroads location will offer a late-night happy hour from 10pm to close, featuring drink specials and $2 tacos.
"Our number one taco is the baja fish taco that is prepared with either wood-fire grilled or fried fish topped with a chipotle baja sauce, shredded cabbage, pico de gallo and queso fresco," Tilford says.
Other menu standouts include the "Brah'rito" filled with carne asada, chipotle bacon, black beans, crema, chile-crusted potato fries, Chihuahua cheese and ancho sauce topped with guacamole and pico de gallo.
As they've just finalized paperwork for the building, Tilford says they're still in the early planning stages. The look and feel of the Kansas City restaurant will resemble the locations in St. Louis, with reclaimed wood and colorful murals dotting the walls.
In particular, Tilford says he's looking forward to having a larger space, where he plans to build out a bigger kitchen that can handle catering jobs as well as day-to-day traffic.
The shared iTap-Mission Taco Joint space is slated to open in the fall of 2016.