Just in time for holiday toasts and gift-giving, a Kansas City-area distillery has created a new premium Irish cream liqueur.
Holladay Distillery in Weston, Missouri, has introduced Five Farms Irish Cream Liqueur. A true farm-to-table product, the liqueur is crafted from single batches of fresh cream that are combined with premium Irish whiskey within 48 hours of collection to become authentic Irish cream liqueur. The cream is sourced entirely from five family-owned farms in County Cork, Ireland.
"We have always made a popular Irish cream under our McCormick label, but with Holladay's Five Farms Irish Cream, we set out to make the first super-premium Irish cream liqueur on the market," says Noelle Hale, communications director for McCormick Distilling Co., home of Holladay Distillery.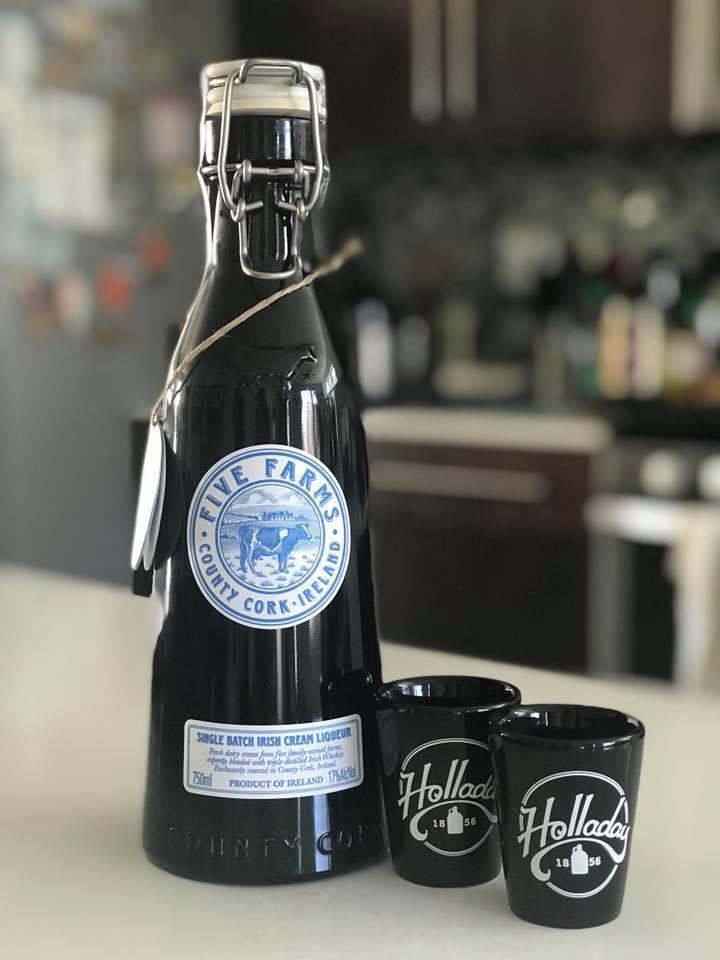 To create the best Irish cream liqueur possible, Holladay went straight to the source – the rolling green hills of County Cork. In this southernmost county in Ireland, the mild climate and rainfall creates lush green pastures for the dairy cows to graze on. The single-batch dairy cream is collected weekly from five different family-owned farms in County Cork that were hand-selected by Holladay for their high quality, taste and consistency.
The liqueur has a rich and creamy mouthfeel. The initial sweetness ends in buttery warmth from the quality Irish whiskey. It's perfect to sip chilled, in a cup of holiday coffee or in a dessert-inspired cocktail.
"The dairy cream is collected from our five farms in County Cork once a week, then taken to the co-op where it's blended together," says Hale. "Then, we add the finest triple-distilled Irish whiskey to create a liqueur that is made with 10 percent Irish whiskey – which is a higher amount of Irish whiskey than any other brand on the market today."  
Five Farms Irish Cream Liqueur is 17 percent alcohol by volume, making it 34 proof. The liqueur is also distinctive for its packaging: It's bottled in a dark glass with a small cow imprinted on it, resembling nostalgic glass milk bottles complete with an old-fashioned latch lid.
Five Farms Irish Cream Liqueur is available to taste and purchase at the Holladay Distillery in Weston. It's available now on liquor stores shelves in Kansas City, with distribution to St. Louis following in January.  
For more information about Five Farms Irish Cream Liqueur, visit its website.
Holladay Distillery (home of McCormick Distilling Co.), One McCormick Lane, Weston, Missouri, 816.640.3056, holladaydistillery.com