In mid- to late October, chef Martin Heuser and sommelier Katrin Heuser of Affäre plan to open a European-style wine bar with a small plate dining format within the restaurant. The wine bar concept rounds out Affäre's options for dinner, happy hour, weekend jazz brunch and Sunday family dinner.
The Wine Bar at Affäre will be situated in the front of the contemporary German restaurant's sleek, modern space. The Heusers plan to rearrange the layout, placing a 14-foot bar, lounge furniture and seating in half of the room to establish the Wine Bar. The other half will be devoted to the spacious main dining room for dinner and brunch service. A communal table will be added to this section. Guests may also drink and dine at the back bar, where items from the Wine Bar menu will be available.
Katrin says the wine selection will incorporate bottles from smaller wine producers and natural wines. "The Wine Bar at Affäre will be relaxed, intimate and inviting," she says. "The wines will reflect our relationships with boutique wineries. We will offer wines that you won't find at most liquor stores."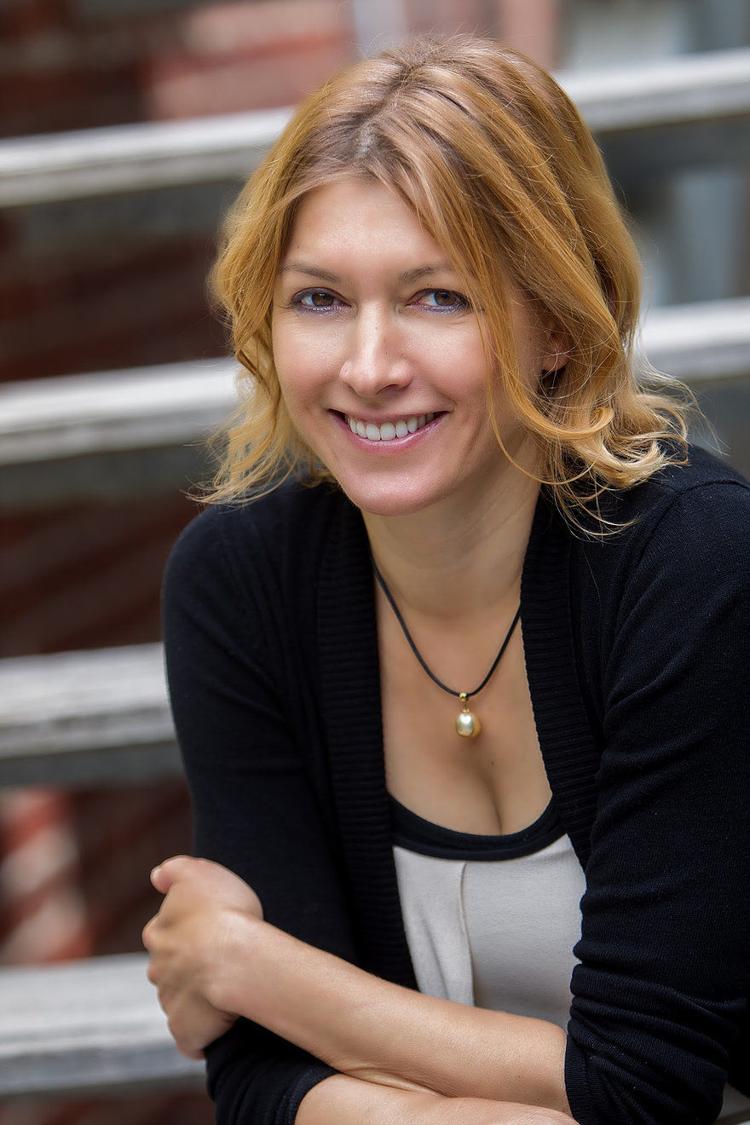 While yet to be finalized, an advance peek at the full Wine Bar menu reveals four categories of more than three-dozen small plates. Categories are classified as comfort food, water (meaning seafood-based dishes), veggie and dairy, in addition to a sizeable meat section. Look for traditional German dishes, game and meat-focused bites with a spin on classic and contemporary foods. The small plate selection reflects influences primarily from modern German and other European cuisines.
Chef Heuser prepared sample portions of 15 dishes from the menu at a recent preview dinner. He described some items as "deconstructions" of dishes on the main menu. Other small plates appeared to be wholly new creations. Above all, Heuser aims for the food and drink pairings at the Wine Bar to be harmonious.
For instance, Los Pilares, a low-intervention winery based in San Diego, presents Cabernet Sauvignon as a 2015 sparkling red wine that is effervescent, slightly funky and tart red. Fine bubbles gather at the edges of the glass and carry flavors of plum and spice. The sparkling red was paired with a bite of honey-glazed Feta cheese topped with red onion marmalade on a petite bed of spinach. The mild tang of Feta and subtle note of clove in the red onion marmalade tempered the wine's tart profile. Another bite matched with the wine included local cheese dotted with honey and garnished with a "flatbread" made of savory strudel batter.
Next, Katrin poured a glass of 2P Meskine Contact, a 50-50 blend of Sauvignon Blanc and Loin de L'Oeil. Romain Plageoles and his wife, Fanny Papelard, of 2P Production in southwest France produced only 1,900 bottles of this natural wine. Juice from the pressed grapes ferment spontaneously in stainless steel tanks in contact with the skins for about five days. The result is a skin contact or "orange" wine – a style of wine that's gradually popping up on menus around town – that is bottled unfined and unfiltered. "The wine has slightly oxidation," Katrin says. "There's a bit of sediment and yeast at the bottom of the bottle. I love that part."
The result is a wine with initial perceived sweetness, a dry finish and citrus-melon notes. That profile complemented the hint of sweetness in crab arancini atop citrus aïoli. The Meskine Contact's brightness offsets a carnival of earthy, spicy flavors in squid ink pasta with octopus, olive salad and pepper coulis. The wine's crisp acidity and soft mouthfeel also countered the robust wake-up call from a spoonful of salted and smoked salmon spread.
Katrin and Martin have given thoughtful consideration to the Wine Bar's pairings. The range of savory foods seamlessly pair with the array of wines available by the glass or flight. These dynamic options will make ordering from the Wine Bar menu less intimidating or time-consuming.
For instance, what to pair with herb-crusted lamb chops, a housemade bratwurst topped with melted Swiss cheese on pretzel bun, or rich morsels of rabbit liver swimming in Madeira cream sauce? Constant Disruptions' The Instigator is a fresh, vibrant expression of Sonoma Coast Pinot Noir. The wine's bright acidity holds its own against these bold meaty flavors. Rather than fight for the spotlight, The Instigator plays a supporting role with aromatic notes of light cranberry followed by tart cherry and savory spice.
Other small plate dishes included fried duck leg confit with herb aïoli, decadent bacon-wrapped dates with blue cheese, and blood sausage layered with caramelized onions and bacon. Standouts include the classic marriage of scallop wrapped in bacon with a kick of spicy aïoli for good measure, and a creamy avocado-apple gazpacho.
Katrin's choice of wines on the menu can handle the range of sweet, spicy, and salty flavors in the dishes. Some wines gracefully sidle up to and complement flavor-forward foods on these small plates. The net effect is an adventurous sensory experience.
"The goal of the Wine Bar is to make the room more busy during the week," Heuser says. "The Wine Bar will be more casual, where guests can enjoy wine flights and small plates in a European-style setting."
The Wine Bar at Affäre, 1911 Main St., Crossroads Arts District, Kansas City, Missouri, 816.298.6182, affarekc.com