Rob Magee has bigger and better things in store for his 2-year-old barbecue concept.
The Q39 chef-owner and his wife, Kelly, have announced they will grow bigger in 2017. They plan to open a second location in Overland Park, and also expand the original 39th Street location by taking over the space located just to the west of the restaurant. The expansion will include a large all-season patio, additional indoor seating and a second bar.
A former competitive barbecue champ, Magee has long talked about adding a second location for Q39 to service his customer base out south. But he wasn't willing to make the move unless he found just the right spot.
His "right spot" will be at 11051 Antioch Road, Overland Park in the former Hayward's Pit BBQ space that is tucked up off Antioch, but with signage visible from the street.
The space will undergo a complete interior and exterior renovation including new landscaping and a new parking lot. The restaurant's design is the work of Arizona-based Realm Architecture + Design, which designed the original Q39 and other notable Kansas City restaurants (like those owned by Bread & Butter Concepts).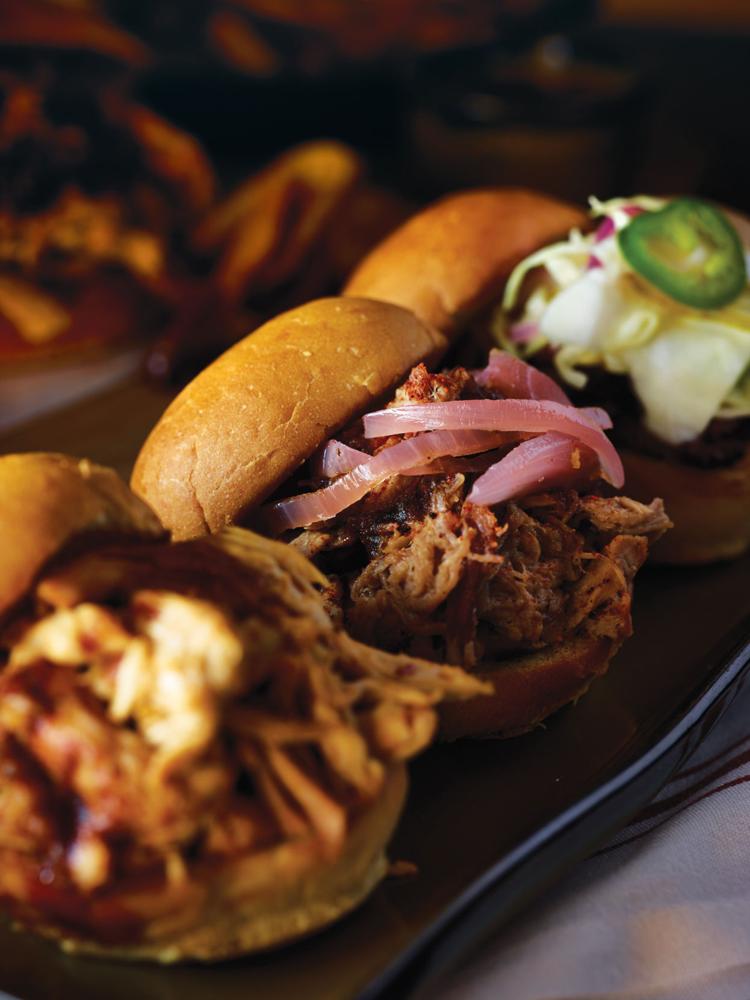 The new Johnson County location will be bigger than 39th Street but will feature the same rustic urban décor. The big difference? The second location will have 200 more seats than the original.
Plans include a full-service outdoor dining area that will seat 104 people and a private dining space that will seat 25 guests. A sizable bar area, a butcher room, comfortable waiting area and large Q2GO space will also be part of the remodel.
Magee will also be adding a second full-banquet kitchen that will be able to cater parties with up to 3,000 guests – something he was not able to do before.
The couple will take the summer to expand the original 39th Street restaurant into the space just to the west, with plans for construction to be complete in the early fall.
The additional space will allow them to add a large deck and indoor/outdoor bar covered by a water-tight pergola. The additional 48 outdoor seats will be available for full-service during the warmer weather seasons, rain or shine. On the interior, a second bar and 50 additional seats will be added.
"The expansion will allow for more in-house private functions, reduce table waiting times and help guests relax during wait times and busier hours," Magee says.
Q39, 1000 W. 39th St., Westport, Kansas City, Missouri, 816.255.3753, q39kc.com