Healthy restaurants and snack bars serving clean eats have been booming on the coasts for years, yet the trend has been a bit slow to hit the Midwest, especially in a barbecue-loving cowtown like Kansas City.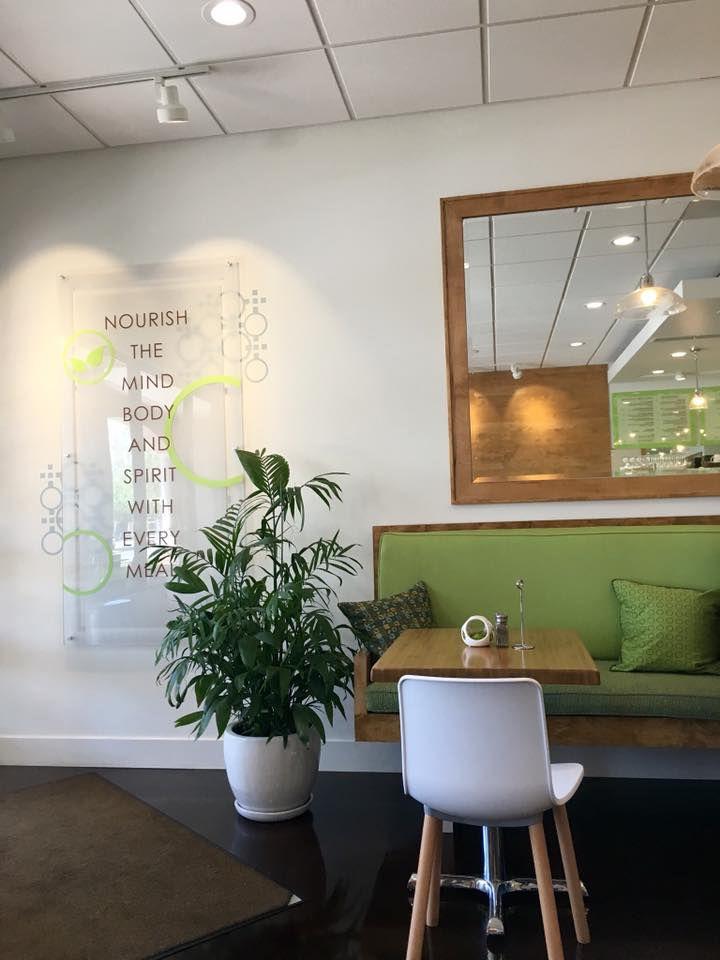 Staci Cross, the owner and founder of Enjoy Pure Food + Drink, knows this firsthand – as a vegan, she traveled cross-country for work and found it hard to get a good meal in the Midwest.
Cross decided to do something about that when she got off the road to open Enjoy Pure Food + Drink in the Mission Farms Shopping Center in April. The newest clean eats outpost in Kansas City serves coffee, cold-pressed juices, smoothies, breakfast items, healthy fresh salads, sandwiches, bowls and even beer and wine.
Cross is already planning to expand, and possibly franchise the concept, to fill the gap in the fast-casual market.
"I realized that our industrialized fast food system makes it so easy to make poor eating decisions on a daily basis, and I wanted to open a place that would give people fast, fresh and delicious choices on how they fueled their body," she tells Feast.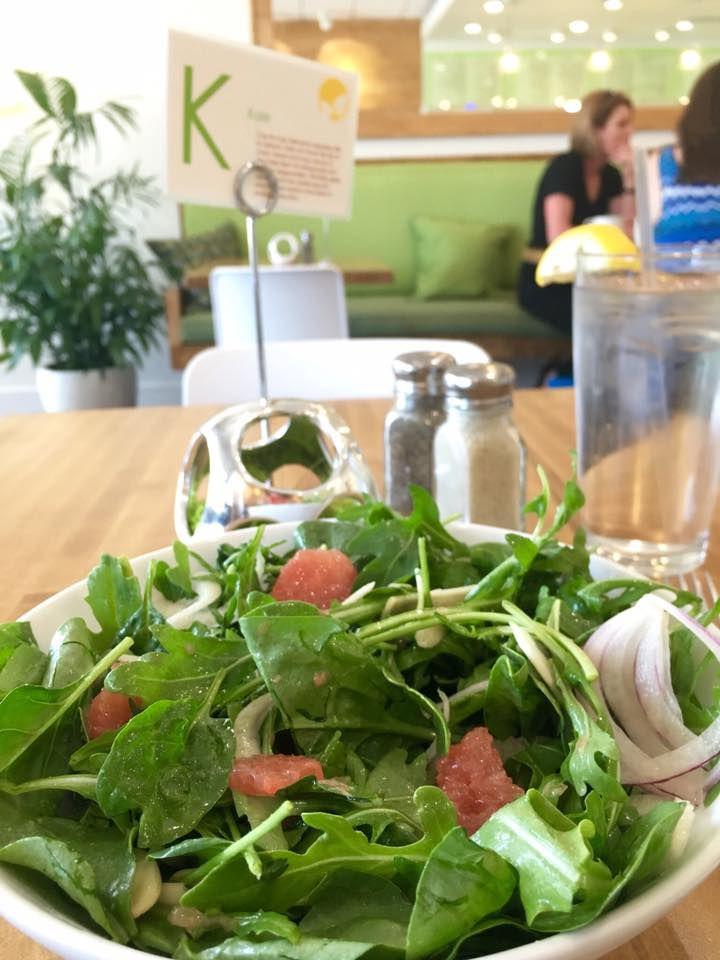 Cross' menu is designed to be fast to the table and simple to order and execute, so she offers only five items in each category – five salads, five sandwiches, five juices and so on. Her main objective was to make health foods crave-able, to create dishes that tasted amazing and nourished the mind, body and spirit with every meal, so she decided to bring in the experts.
Chef Michael Smith, owner of Michael Smith Restaurant and Extra Virgin, serves as the executive culinary director for Enjoy Pure Food + Drink and helped develop the food menu. Karen Kipp, a Kansas City local who works as a holistic care practitioner and reflexologist, came in to help develop the juice recipes to target various health objectives. Finally, Tess Masters, author of The Blender Girl Smoothie book, is lending her expertise and recipes for the smoothies.
"I know that the kind of food we serve here is not necessarily in chef Michael Smith's wheelhouse, or how he cooks in his restaurants, but he has a chef's palate and knows what tastes delicious together, which is why I firmly believe our food tastes so good," Cross says.
The ingredients used are mostly organic and purchased locally when available. Cross says she follows the dirty dozen and clean 15 rules to purchasing organic produce. The dirty dozen is a list of 12 fruits and vegetables that you should by organically every time based on the chemicals used to grow them by conventional growers, while the clean 15 are those 15 items you might not need to buy organically because they have skins, which are typically removed before eating.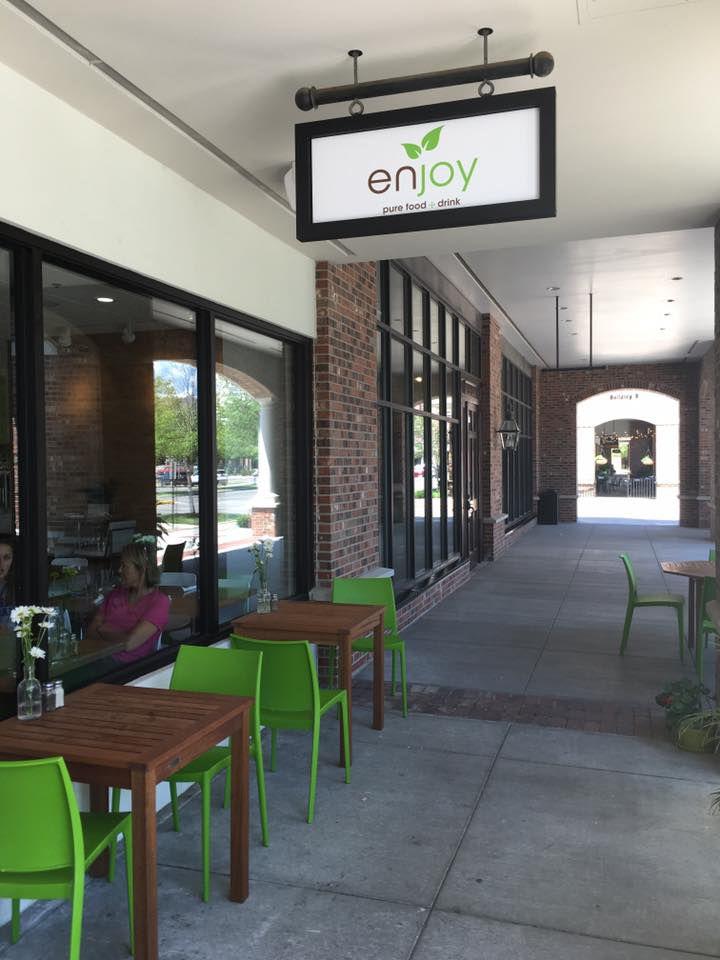 There are gluten-free, paleo and vegan options clearly marked on the menu. All of Enjoy's sandwiches are served on local baker Mama Resch's gluten-free breads.
Cross has a favorite item on her menu at the moment. No longer strictly vegan, she likes a bowl called "Take on the World" that she orders with salmon. It is a hearty salad with quinoa, avocado, kale, broccoli, shredded beets, almonds, hemp seeds and a ginger-miso dressing. For breakfast, she recommends "Toast for Health," which comes with a slice of Mama Resch's gluten-free toast with smashed avocado and lime, served with a poached egg on top.
"Sunny Day," a lighter salad, is satisfying and delightful. It's full of bright grapefruit and fresh fennel flavors tossed with fresh spinach and arugula with almonds, avocado and red onion, then served with a citrus ginger dressing.
As for the next moves as a healthy foods restaurateur, Cross plans to do a little tweaking to her breakfast menu and roll out her kid's menu, which will be both kid-friendly and mom-approved.
She also has her eye on the future for her business – she's looking around the Country Club Plaza area for a second location of Enjoy Pure Food + Drink.
"I am hopeful that I can locate just the right spot sometime this year, and perhaps have this location finely tuned enough to open my second location in the spring of next year," she says.
Enjoy Pure Food + Drink, 10573 Mission Road, Leawood, Kansas, 913.544.1515, enjoypurefood.com