Chef Anita Moore has applied her uniquely Southern cooking style to steak and oysters with the opening of her second restaurant at the western end of 18th and Vine Jazz District, facing downtown Kansas City.
Soirée Steak & Oyster House opened last month as an upscale sister restaurant to her more casual Soirée New Orleans Bistro, which opened in Smithville, Missouri in 2017, after Moore spent years working for local hotel and casino kitchens.
Look for NOLA classics like po'boys, boudin, beignets and more.
At Moore's Smithville spot, she continues to dish up New Orleans-inspired Creole fare including fried shrimp po'boys, fried catfish, gumbo, jambalaya and crawfish étouffée. In fact, that's where she caught the eye of a few Kansas City developers and board members from the 18th and Vine District, who were instantly drawn to her Southern-influenced cuisine.
They wooed the chef to the 18th & Vine District by providing the financial backing on the buildout of her new space to make the realities of a second restaurant practically irresistible. In her heart, Moore knew this was a tremendous opportunity she could not pass up. "It is a dream to be able to open my own restaurant in this historic district," she says.
Soirée Steak & Oyster House has opened in the spot that was formerly home to The Peachtree Restaurant, a popular local soul-food restaurant and buffet. The completely remodeled 6,300-square-foot space is light and spacious with large windows that provide glorious views of the sunset every evening from the 100-seat dining room.
The craft cocktail bar is hopping on the weekends, serving up serious Southern-inspired cocktails like Slap yo' Daddy, made with Rittenhouse Rye, sweet potato syrup, bitters and a toasted marshmallow garnish. The So Fresh, So Mean is an homage to Kansas City using local Mean Mule American Agave, Roses lime, agave nectar, club soda and a splash of "Royal" blue curaçao.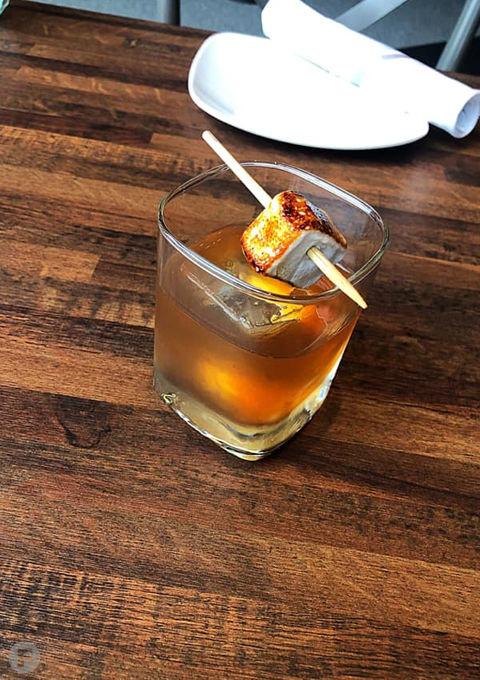 The main dining room features a large stage for live music that plays nightly during dinner, with popular local acts booked like the Herschel McWillams Quintet featuring Stan Kessler, Jackie Myers Duo, Paula Sanders Quartet, Sons of Brazil and J. Love Band. There are also plans for an outdoor patio, which will provide extra seating and offer some of the best views of downtown Kansas City in the district.
The restaurant is now open for lunch and dinner Wednesday through Saturday, and also serves brunch on Sundays. Moore has made sure the dinner menu at Soirée Steak & Oyster House references her Southern roots, including summers spent with her grandmother in Lafayette, Louisiana. She then elevates those dishes to a different place than her first restaurant.
The appetizers, soups and salads will all feel familiar to guests who have dined at her Smithville restaurant. On the appetizer menu, look for a stack of fried green tomatoes with roasted red pepper crawfish sauce and blue cheese crumbles, along with smoked chicken wings, crab cakes and Southern calamari served fried with summer vegetables and dipping sauce. The menu also includes gumbo and a tasty shrimp-corn bisque.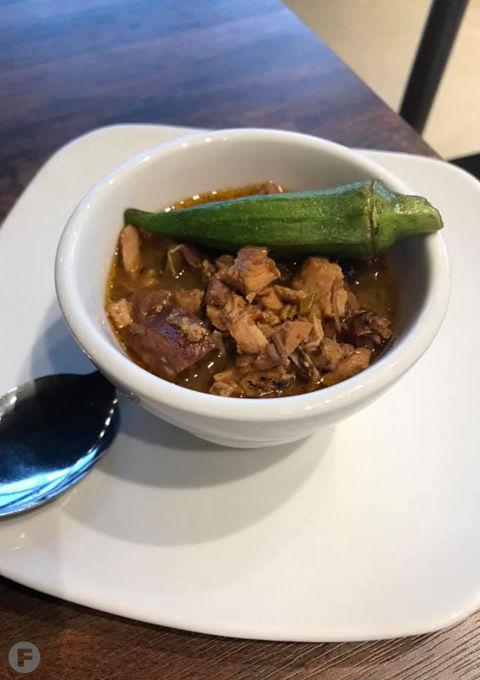 In her scratch kitchen, Moore is committed to sourcing locally, including strip, filet, rib eye and pork chops from Creekstone Farms and Barham Family Farms. All steaks are cooked to order and come with a house salad, a side of potato and a seasonal vegetable. The steaks range in size from a 6-ounce tenderloin filet to a 14-ounce rib eye, priced between $24 and $32.
Soiree also offers a wide rotating variety of oysters, flown in fresh, which must be ordered by the dozen. Three traditional treatments are available: battered and fried ($1.50 each), raw on the half shell ($1.50 each) or charbroiled ($2 each). Entrees include fish, chicken and pasta. The Trout Pontchartrain is a beautiful dish featuring a large piece of pecan-crusted trout that is topped with a mushroom cream sauce that is, in a word, delicious.
Creamy seafood mac 'n' cheese is dotted with lobster, shrimp and crawfish, while the Pasta a la Vodka comes with a grilled lobster tail and linguine topped with rich lobster vodka sauce. For those looking for a bit of spice, the Creole Chicken & Shrimp comes with a blackened chicken breast and Creole-spiced sautéed shrimp served with garlic mashed potatoes and green beans.
The dessert menu is simple with the highlight being a gorgeous individual seasonal fruit crostata (referred to as a cobbler on the menu), which comes with a scoop of ice cream. It's the perfect sweet treat for two diners to share at the end of the meal. The other option is a rich and decadent bread pudding that is always a fan favorite.
As summer approaches, and the menu at Soirée Steak & Oyster House starts to feature more locally grown seasonal fruits and vegetables like berries, okra, corn, peas and tomatoes, Moore's Southern-inspired menu will truly shine like the star that it is on 18th and Vine.
Soirée Steak & Oyster House, 1512 E. 18th St., Kansas City, Missouri, 816.214.5706, soireekc.com.