As we walk through farmer SiSi Cho's plot at the Juniper Gardens Training Farm in Kansas City, Kansas, I ask her what she grows that reminds her most of home. She takes me over to a handful of short bushy greens, and pulls off two leaves, handing one to me to try.
"Chin Baung. Not bitter, not sweet," she explains, and motions for me to eat it. It's soft like arugula or lettuce, but with a strong citrusy lemon flavor. She then explains how to cook it: "Water, oil, cook about 10 minute, garlic, onion." Cho also describes what else she grows that reminds her of home, including scallions, carrots and eggplant.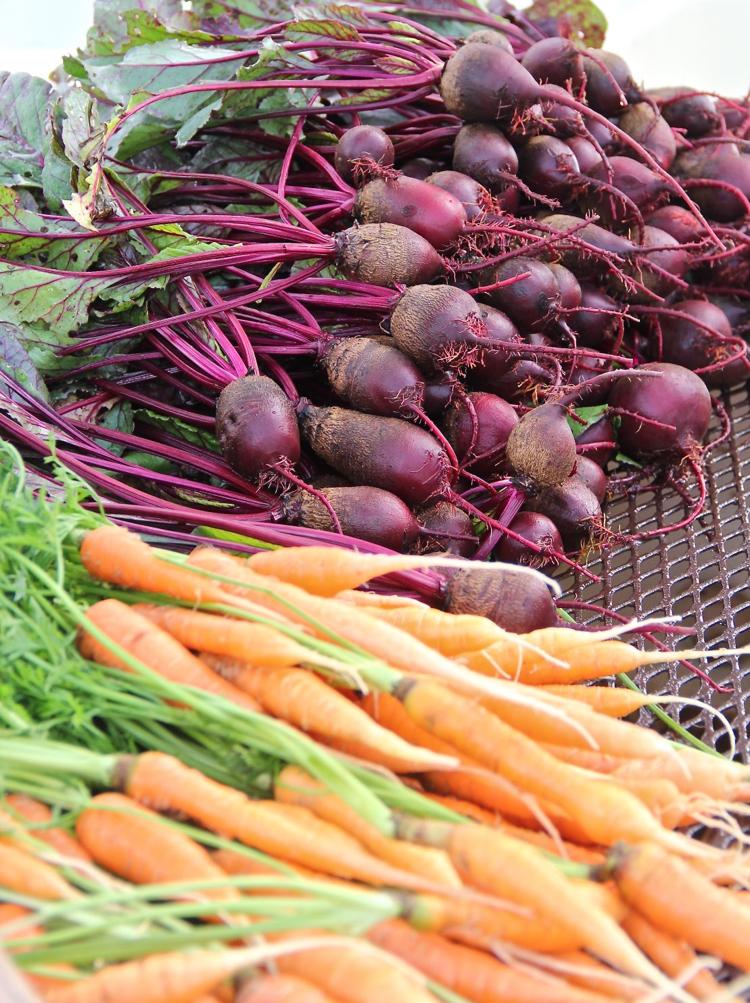 Cho is originally from Myanmar (formerly Burma), a country with 1.3 million displaced and/or stateless people, according to statistics provided by Refugees International. At present, there are approximately 120,000 people from Myanmar living in "temporary" refugee camps along the border with Thailand alone, due to Myanmar's five decades of military dictatorship and persecution, armed conflicts and even genocidal policies targeting certain ethnic groups. The poverty in Myanmar is intense, and opportunity is limited.
Just under three years ago, Cho, her husband and her young daughter fled Myanmar and lived in one of the aforementioned Thai camps before finally emigrating to the United States. Her sentences are clipped, but she is easy to understand and exceedingly friendly. She smiles readily, and explains that her English is improving. She mentions that her daughter likes going to school here.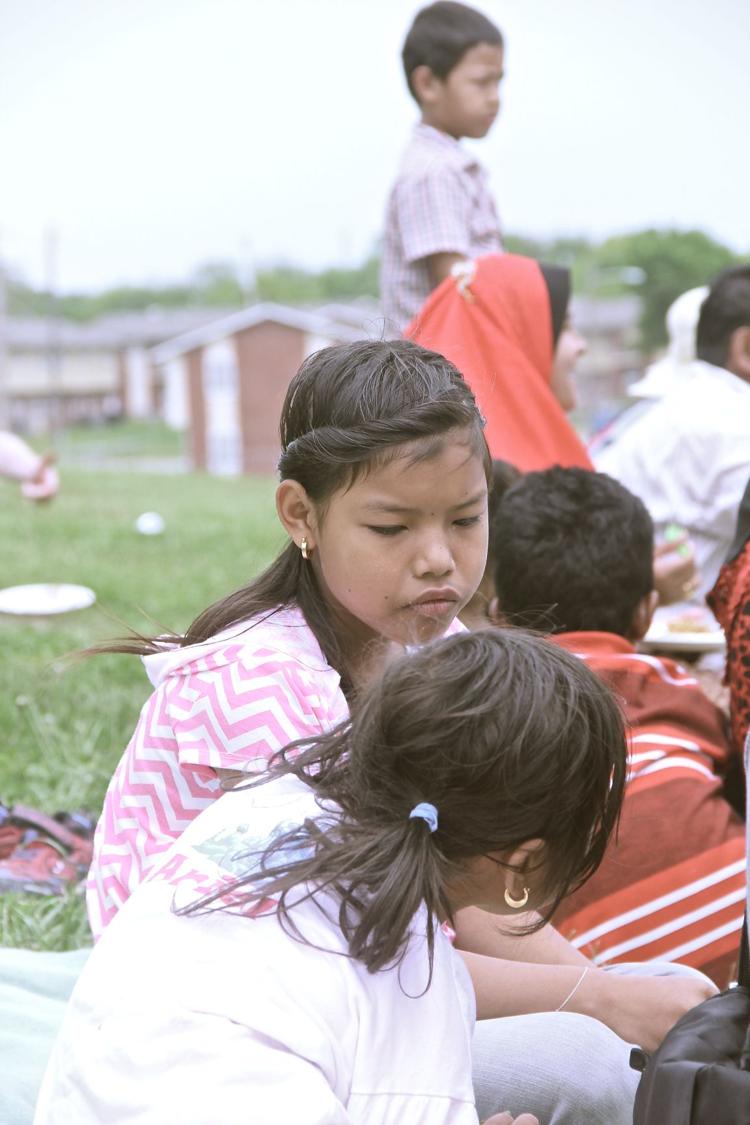 "United States people like organic farms. I'm happy," says Cho with a smile. Her farm plot, lush with a late harvest season's excess of tomatoes, okra, long beans, cilantro and more, is one part of an innovative program called New Roots for Refugees. New Roots is the result of a collaboration between Catholic Charities, which has helped resettle thousands of refugees in the Kansas City area, and Cultivate KC, a program that promotes urban agriculture throughout the metro. The farm is located at the Juniper Gardens Housing Project at Third and Richmond, the oldest housing project in Kansas. The Downtown Kansas City skyline lingers in the distance.
New Roots for Refugees is almost like farming college for resettled refugee farmers including people from Somalia, Myanmar and Burundi, among other countries. The program provides context within a new country for people whose culture is, most likely, vastly different from that of Kansas City. The applicants are chosen based on their interest, past experience in agriculture and enthusiasm for the project, and enter into a four-year program that incorporates both agricultural as well as business elements. Farmers are each granted a quarter-acre plot for organic farming, as well as access to a seed store, light tools and a washing shed. They can grow produce familiar to their home countries, in addition to produce that sells well at market in Kansas City. The food they grow provides a priceless bridge between their homes and their adopted country.
The program participants also learn to navigate elements of the business world. In addition to growing produce, they are coached through the application process that is part of joining farmers' markets. They are given assistance with managing income, and are connected with individuals who have signed up for New Roots' CSA (Community Supported Agriculture) program. Through the New Roots program, CSA members get their produce from the same farmer each week. During the market season, Cho operates at the Independence Farmers & Craft Market on the weekends, and at the Strawberry Hill market on Wednesday afternoons.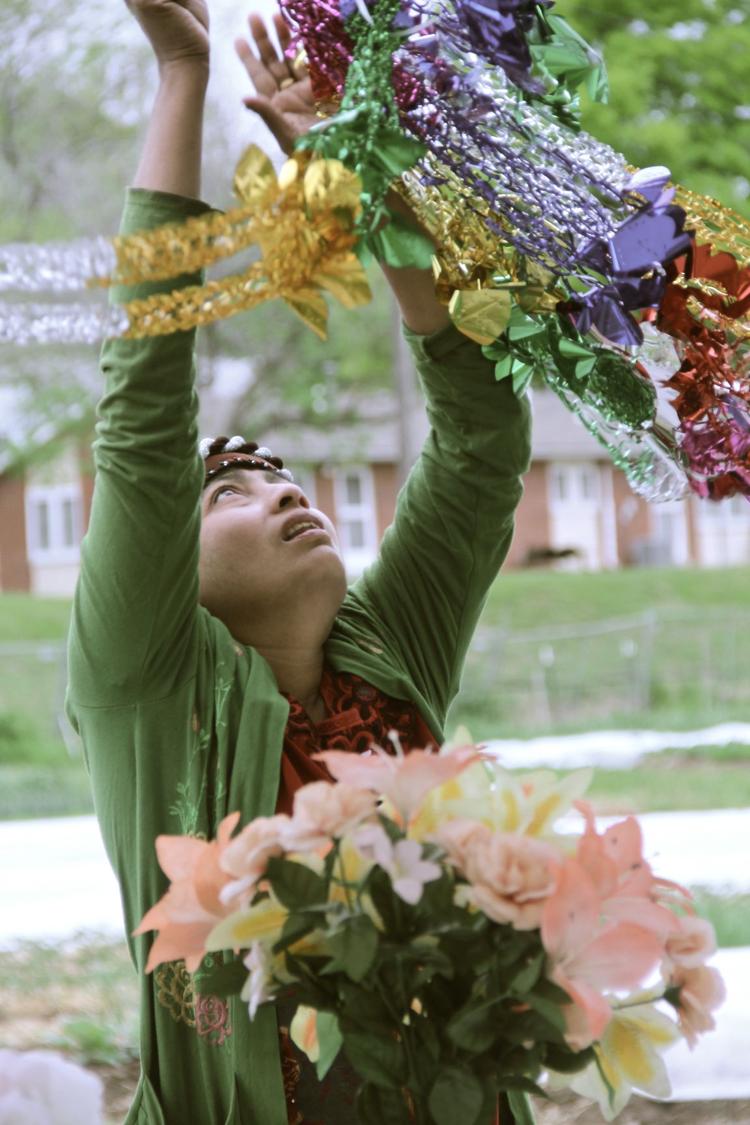 It was no small feat to get to Kansas City for Cho and her family. From Myanmar, it is often hundreds of miles for refugees to travel to Thailand. For Cho and her family, it was another 8,000 miles from Thailand to Milwaukee, Wisconsin, where her family was initially granted refuge. From there, the family moved to be near a friend of Cho's husband in Kansas City. The entire process took years.
Explains Cho, "I farmed in Thailand a little bit in a community garden [in the refugee camp]. In my country, my whole family farmed. My grandfather, grandmother, my father, my mother. All family farmer." She takes a lot of pride in her plot. You may see a volunteer veggie pop up here and there, but there are no weeds. Her produce is so beautiful, it is downright magazine cover-ready.
Cho is happy to be with the program, though hasn't forgotten how she got to be here. She donates produce to a local emergency pantry, and sends money for heating oil to the camp in Thailand where she and her family lived. When asked what the program means to her, she thinks of several reasons.
"A lot of friends. I like community, food, vegetables, work, money, the family together, a job."
New Roots for Refugees is hosting an open-invite Fall Harvest Potluck on Thu., Oct. 15 from 5:30 to 7:30pm at the Juniper Gardens Training Farm at Third and Richmond Streets in Kansas City, Kansas. Beverages have been donated by Boulevard Brewing Co., and New Roots encourages attendees to bring dishes to share.
New Roots for Refugees, 913.909.1027, newrootsforrefugees.blogspot.com