The Midwest has a number of Scandinavian enclaves, including a Swedish community in Lindsborg, Kansas, and a number of heavily Swedish and Norwegian cities in Iowa and Minnesota, but Scandinavian cuisine has not exactly penetrated the Kansas City market – save perhaps the café at IKEA. That's all about to change with the opening of Krokstrom Klubb & Market, the exciting new entry into the Kansas City dining scene from husband and wife duo Josh Rogers and chef Katee McLean.
Krokstrom opened its doors for its soft opening on Friday evening, inviting friends and family to sample the sleek restaurant's goods (currently the restaurant is only open for dinner, but Rogers says lunch is coming soon). McLean's family, largely of Swedish heritage, was on hand on Saturday evening, and were adding finishing touches, including identification tags on historical family photos in the space.
The restaurant is elegant and modern, with traditional Scandanavian touches, including decorative Swedish Dala horses and hoosier cabinets. The U-shaped bar is the center of the restaurant, and features crisp subway tile along the surface of the bar that runs all the way around. The dining areas feature short tables for two to four guests as well as high-tops along the wall. A recessed area toward the back of the space accommodates larger groups.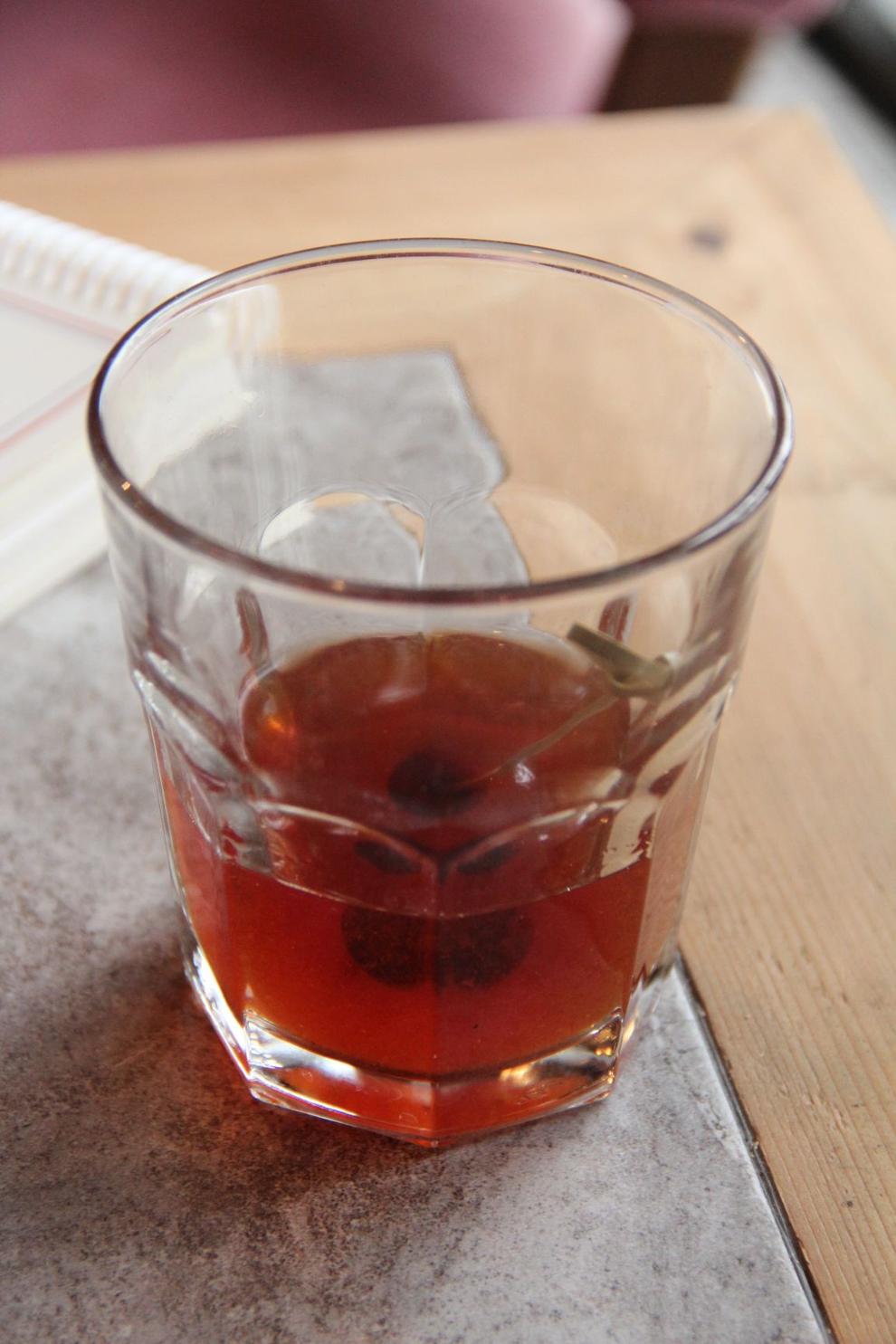 Krokstrom's menu is refreshingly unique, and is split into seven sections: charcuterie, smørrebrød (traditional open-faced Scandanavian sandwiches), salads, soups, small plates, large plates/entrees and desserts. The charcuterie plates feature traditional cheeses, cured and smoked fish, sausages and traditional breads. The smörgåsbord is a must-try: it includes a sample of everything, and is presented beautifully on a carved board with a Dala horse singed into the wood.
The smørrebrød selections feature combinations of primarily fish, such as salmon, herring or trout, paired with aromatic cream sauces such as a dill mayonnaise or horseradish marmalade. Small plates include an incredible lefse and sausage plate – currently, it's made with a beet sausage created specially for Krokstrom by Stuart Aldridge at Broadway Butcher Shop.
"He's amazing," Rogers says of Aldridge and his products. "The beet sausage is almost spreadable. He was excited to show us this one." The sausage is rich and deeply flavorful, only slightly sweet thanks to the beets. The sausage is wrapped in lefse and then sliced – lefse being a Norwegian flatbread similar somewhat to a tortilla.
Other small plates include mussels with apple dijon cream, a fried golden beet served with curried mayonnaise, and root vegetable chips and dip. Soup offerings differ by the day.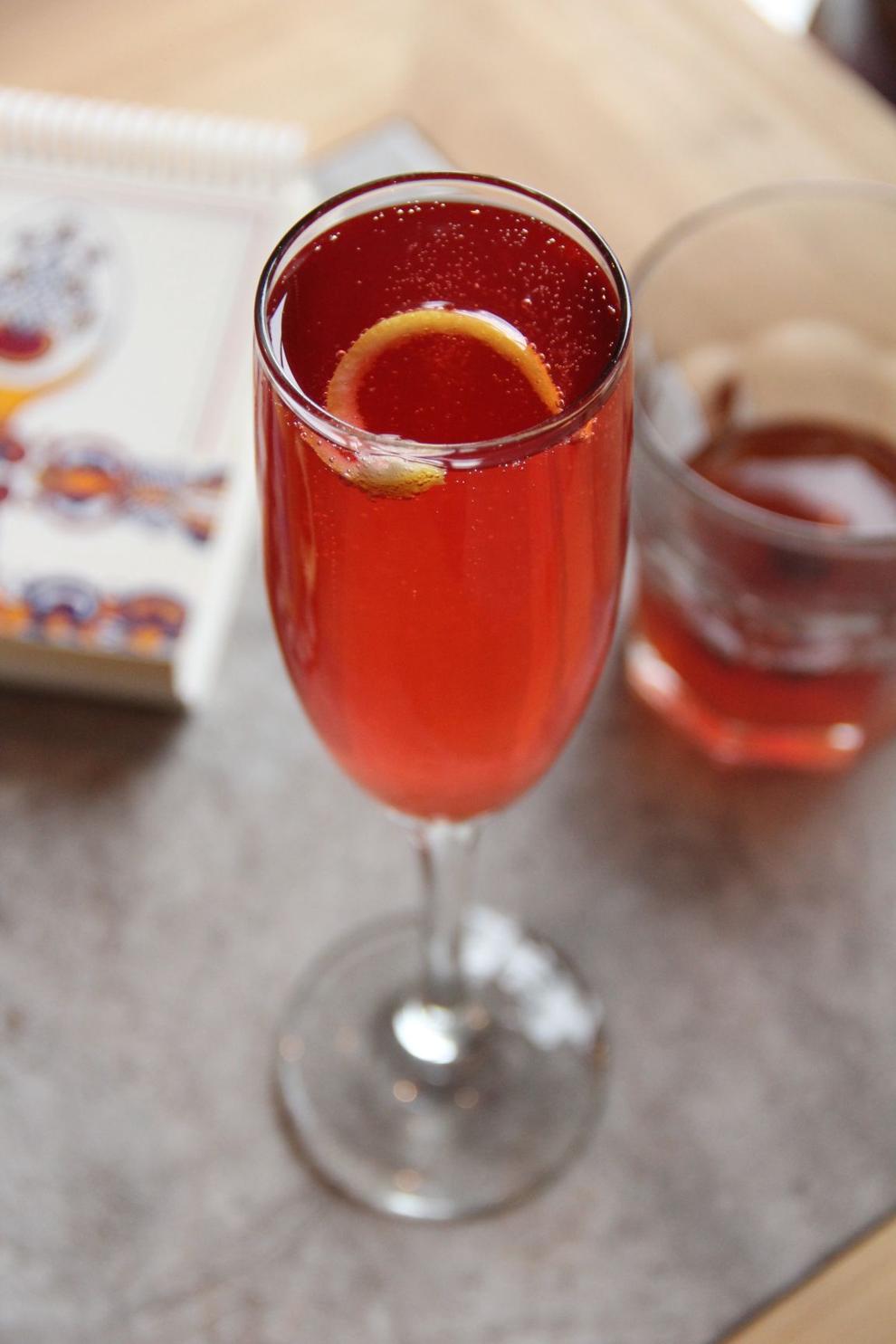 Large plates provide the opportunity for Krokstrom to take classics that may be familiar to many diners and give them a Scandanavian twist. The chicken thigh, for example, is served in a creamy sauce with mushrooms that is made with akvavit, a Scandanavian spirit. The grilled salmon is served with a dill sour cream sauce. Swedish meatballs are also available, of course, and absolutely put IKEA to shame: the tender meatballs are served with a lingonberry sauce and a small, vinegary cucumber salad on the side. The dishes all speak to the family tradition and expert hand that chef McLean brings to Krokstrom – the family has much to be proud of here.
The restaurant's cocktail menu is also impressive. In addition to ice wine (a Scandanavian dessert wine), mead and glögg (mulled wine), Krokstrom's bartenders have created a number of house craft cocktails. The dusky and very satisfying Stockholm Syndrome features a cloudberry shrub, J. Rieger whiskey and cherry bitters. The refreshing Swede-e is a blend of champagne and a lingonberry reduction, and is dangerously easy to drink without being overly sweet.
The staff was clearly enthusiastic about the opening, and should be: nobody is offering what Rogers and McLean are bringing to Krokstrom – and certainly no one is doing it so well immediately out of the gate. Make your reservations now.
Krokstrom Klubb & Market, 3601 Broadway, Midtown, Kansas City, Missouri, 816.599.7531, klubbkrokstrom.com