As we countdown the final days of 2015, we are already looking ahead to 2016 with much anticipation. 
By all accounts, it looks like we have one tasty and terrific year to look forward to in Kansas City – another ramen shop is opening, along with street-style tacos and a more casual concept from one of the city's favorite chefs.
Here are the 11 restaurants and bars we're most looking forward to in 2016.
The Antler Room
Kansas City's newest pop-up restaurant, The Antler Room, is hoping to find a permanent home next fall. This summer, chef Nick Goellner and his wife, Leslie Newsam Goellner, returned to Kansas City after several years living and working in the San Francisco area. Most recently, they took a quick detour through Europe to allow Nick a chance to stage at Noma, the world-famous two Michelin star restaurant run by chef René Redzepi in Copenhagen, Denmark. Now, armed with culinary inspiration from their travels, the couple has started looking at several spaces in the Kansas City area, but have yet to find that perfect spot. They have given themselves a year to find a place and get it open. Their vision for The Antler Room is a space that is cozy and casual and so reasonably priced that you might come in a few times a week for lunch or happy hour, or to meet up with family and friends for dinner. It won't be a loud, rowdy place, but a casual neighborhood café feel that you can dress up or down to suit your needs. The Antler Room, facebook.com/theantlerroomkc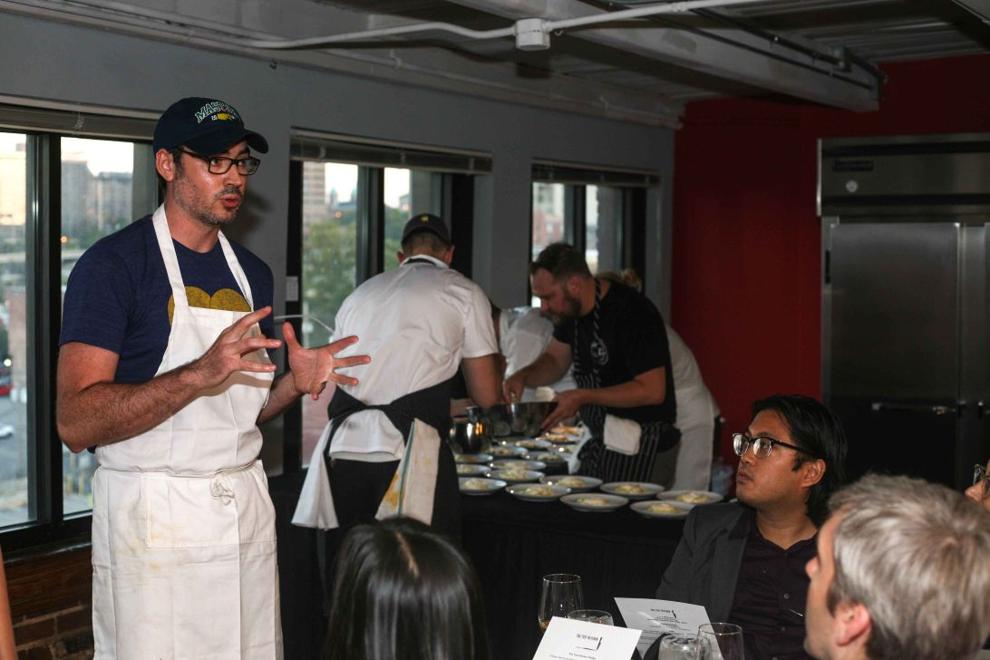 Mission Taco Joint and International Tap House
Mission Taco Joint, a popular St. Louis restaurant owned by brothers Adam and Jason Tilford, has announced plans to open its first Kansas City location in the Crossroads next fall. This will be the taco joint's third location (and first outside of St. Louis). The restaurant will also be a collaboration with International Tap House, or iTap, the craft beer hall owned by Sean Conroy and Brad Lobdell, who are also from St. Louis. The two partners will begin a complete remodel of a building located in the East Crossroads at 1801 Oak Street. Adam Tilford handles the business side of the Tilford Restaurant Group, while his brother Jason focuses on the food. Adam says he and his iTap partners plan to operate separate establishments that will be connected to each other for ease and access. Mission Taco Joint offers "Mexicali" cuisine featuring corn tortillas made from scratch, quality braised meats and fresh, flavorful toppings and sauces. The bar menu features a handful of fun Latin-inspired libations along with a solid beer list. .
Mission Taco Joint & International Tap House, 1801 Oak Street, Crossroads Arts District, Kansas City, Missouri, missiontacojoint.com, internationaltaphouse.com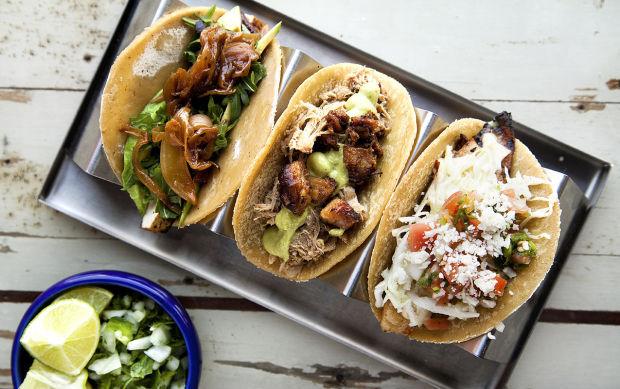 Black Dirt
Chef Jonathan Justus and his wife, Camille Eklof, plan to open Black Dirt, their second, more causal concept, in Kansas City before the end of 2016. Justus, a James Beard Award-nominated chef, almost immediately hit the regional – then national – radar with his Missouri-centric, farm-to-table, snout-to-tail, hyper-seasonal and utterly delicious dishes at Justus Drugstore in Smithville. Now, he is hoping to bring his locavore sensibility to town with the opening of Black Dirt. Black Dirt is still planning to open at 51 Main, a new apartment building with street level, retail and restaurant space, developed by Van Trust, and located just south of the Country Club Plaza on Main Street. Rustic chicken, steak and seafood items are planned for the menu, but they will be prepared in a more comforting and less fussy way than they might be prepared at Justus Drugstore. He plans for nothing on the Black Dirt menu to be over $29 in price. A large horseshoe-shaped bar is planned for the middle of the room with a solid selection of high-end liquor, craft beers and a respectable and sensible wine list. 
Black Dirt, 5050 Main St., South Plaza, Kansas City, Missouri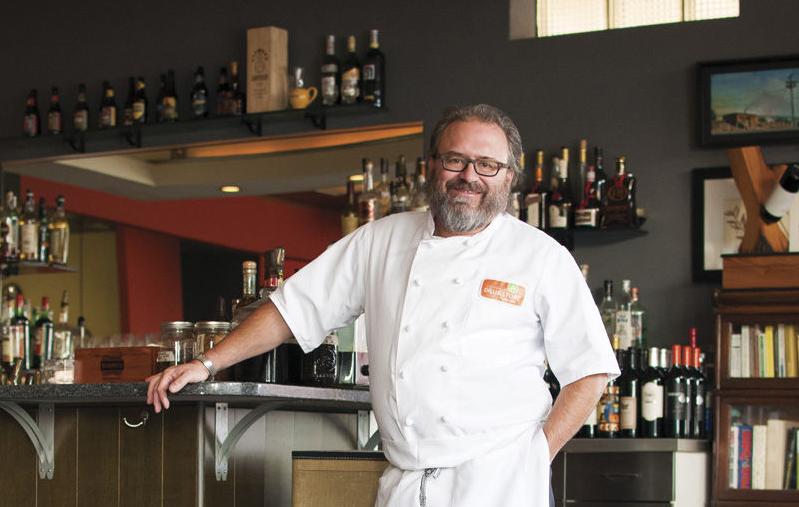 Komatsu
Erik Borger, owner of Il Lazzarone, has recruited young-gun chef Joe West of pop-up dinner concept, Kusshi, to help launch Komatsu. The new ramen restaurant plans to open near Westport's bustling core next spring. Komatsu will open in the former Open Fire Wood Burning Pizza location on Broadway. Being raised in New York fostered Borger's love for Neapolitan pizza and ramen equally. West, whose mother is Japanese, grew up eating ramen but rediscovered his love for it while working and living in Las Vegas. Both plan to bring their experiences with ramen to the kitchen at Komatsu, where they will be offering tonkotsu, chicken and vegan ramen bowls. Komatsu's kitchen will use a Yamato, the same noodle-making machine used by chef Ivan Orkin at his famous New York City ramen shop, Ivan Ramen. Komatsu plans to serve both lunch and dinner, seven days a week, plus late night on weekends. Komatsu, 3951 Broadway, Westport, Kansas City, Missouri, facebook.com/komatsuramen
Komatsu, 3951 Broadway, Westport, Kansas City, Missouri, facebook.com/komatsuramen
The Golden Ox
It was a city-wide cheer that went up when news spread that Jill Myers and Wes Gartner, the owners of Moxie Catering and Voltaire, would be reopening The Golden Ox next fall in its original home in the Stockyard District of the West Bottoms. Myers and Gartner will take over the north half of the 65-year-old restaurant, which includes the kitchen and dining room, to reopen as The Golden Ox. Stockyards Brewing Co., also scheduled to open in 2016, is building out the south side of the original Golden Ox footprint, which was split by building owner Bill Haw, Sr. Myers says the 5,000-square-foot space is really the perfect size for them, as it will make it more manageable to staff and run effectively. Gartner is planning to keep the menu at The Golden Ox old-school steakhouse, but with a commitment to sourcing local beef and produce to ensure quality. He also plans to bake all of the bread served at the new restaurant. The kitchen area will be completely reworked to add a large wood-burning fire pit where Gartner plans to grill the steaks in front of guests.
The Golden Ox, 1600 Genessee Street, West Bottoms, Kansas City, Missouri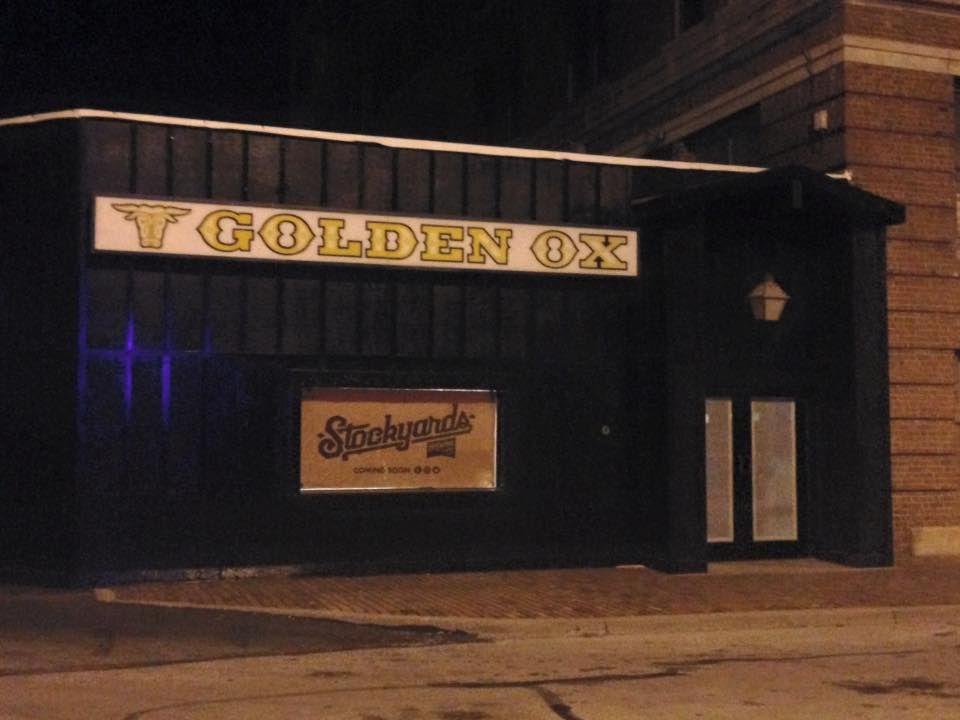 Krokstrom Klubb & Market
Chef Katee McLean's highly anticipated new Scandinavian restaurant, Krokstrom Klubb & Market, took its name from her great grandparents, Hazel Krokstrom Sinclair and Edgar Sinclair, who opened a meat market in the U.S. McLean and her boyfriend, Josh Rogers, who will run the front of the house, signed the lease to take over the former Broadway Kansas City jazz club located at 36th and Broadway in Midtown. She says they are furiously remodeling the former nightclub space into something homey and comforting with a clean, bright Scandinavian feel. The space, which will seat about 60 to 80 people, features a large horseshoe bar that will proudly serve housemade Aquavit, a traditional Scandinavian spirit. The pair plans to serve Scandinavian charcuterie, salads, soups, small plates, entrees and desserts. They anticipate that their most popular item will be their open-faced smørrebrød sandwiches with a variety of toppings – much like Italian bruschetta. Toppings include shrimp salad with lemon, dill and dutch mayo; goat cheese with cloudberry jam, and pickled herring and gravlax atop a choice of knäckebröd, black rye, wheat or mild Swedish rye bread. Look for Krokstrom to open right after the first of the year.
Krokstrom Klubb & Market, 3601 Broadway Blvd, Kansas City, Missouri, klubbkrokstrom.com
Brown & Loe
Brown & Loe, a new upscale restaurant from Harry Murphy and Kate McLaughlin, the father-daughter team who own and operate Harry's Country Club, plan to open in City Market in March. The restaurant will open in a premier corner spot at 429 Walnut Street, identifiable by a neon sign that already adorns this historic building, which was originally a food brokerage business that became an Asian market before sitting vacant for many years. The new restaurant will focus on sophisticated American fare featuring a large wine list. Lunch, dinner and brunch will be served in this upscale but casual new spot. Menu highlights for dinner will include short ribs with collard greens, smoked hangar steak with parsnip potato cake, cornmeal-encrusted rainbow trout with green tomato relish and a Market Pie of seasonal root vegetables with dark stout gravy and fried sage. Entrée prices will range from $9.95 to $17.95 with an occasional market-priced offering. 
Brown & Loe, 429 Walnut St., Kansas City, Missouri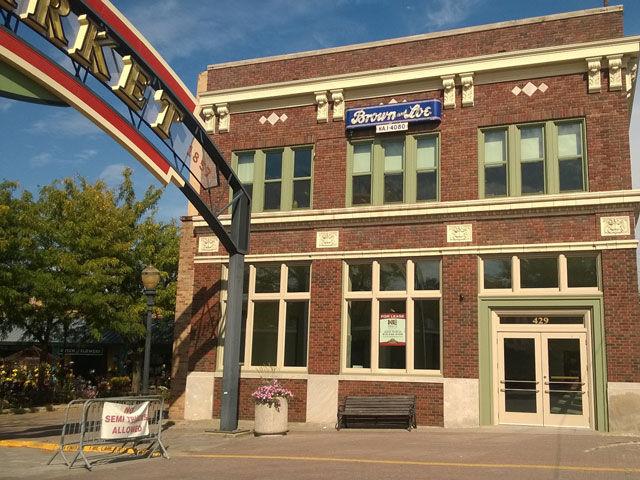 Speak
Todd Schulte, and his wife and partner, Tracy Zinn, are planning to open Speak, their newest grab-and-go restaurant in early 2016. The deli will draw inspiration from traditional German, Italian and Jewish delis. Schulte plans to borrow the best from each of them, and he does not want to constrain himself to being a specific type of deli – the menu will include items like an egg salad sandwich, pastrami on rye with mustard and a really simple prosciutto sandwich. Glass cases will be filled with the offerings of the day, including housemade pastrami and smoked turkey, both of which he plans to make in-house using local meats. To help customers pass the time, Speak will offer a handful of local canned beers or sodas that can be purchased while waiting for a sandwich to be made. 
Speak (inside Uncommon Stock), 1000 W. 25th Street, Westside, Kansas City, Missouri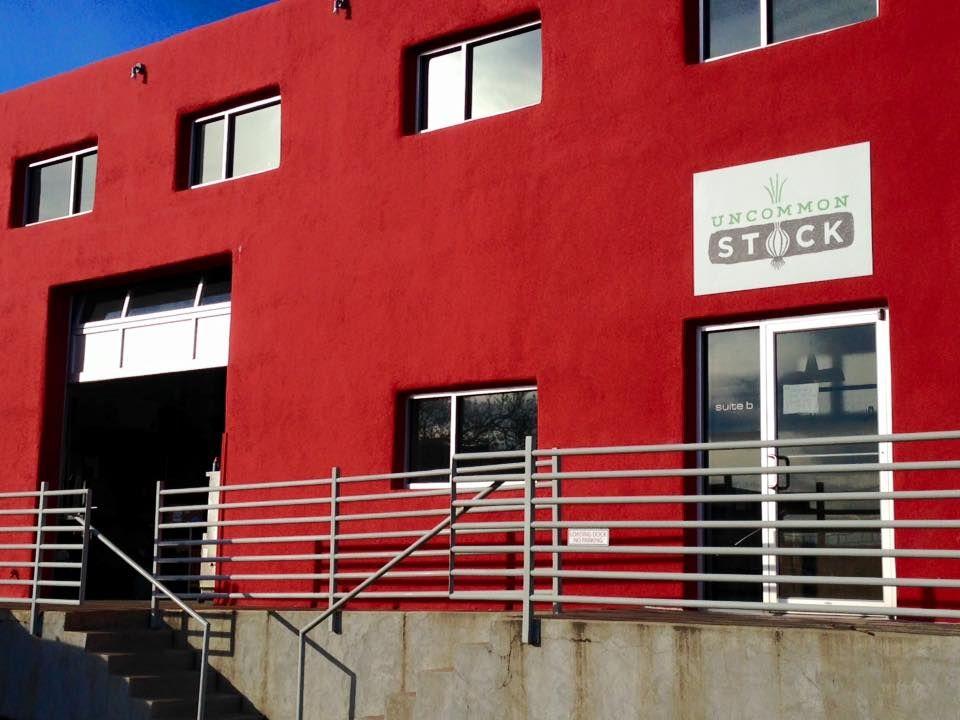 The Campground
The Campground, a terrific new tiny bar – seating only 25 people – is opening just around the corner from Oddly Correct Coffee in Westport this spring. Craft bartender Christopher Ciesiel and his wife, Cristin Llewellyn, have been working on their curated cocktail menu, and Utilitarian Workshop has been hard at work on the branding and buildout of The Campground. The couple had previously been hosting private cocktail parties for friends in their backyard from a stylishly rustic lounge they created out of a shed they called The Campground. Now, with a successful Kickstarter under their belt, the couple plans to make the thing official.
The Campground, 6 Westport Road, Westport, Kansas City, Missouri, thecampgroundkc.tumblr.com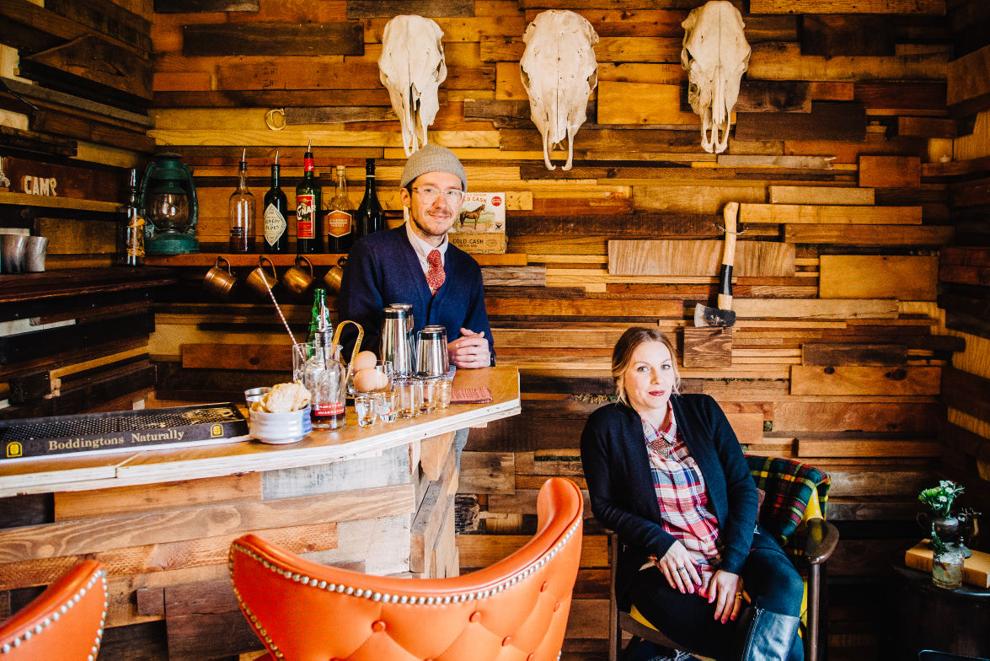 Brewery Emperial
A trio of talented men is the driving force behind Brewery Emperial, the new four-vessel, 15-barrel brewery, beer garden and restaurant planned to open in the Crossroads. Keith Thompson, the former brewmaster for McCoy's Public House, and his brewing and financial partner, Rick Kasyjanski, along with executive chef Ted Habiger, who owns Room 39, have all come together to have the doors to their new venture open by late spring. They have just started to work on the 16,000-square-foot property, which will include a brewhouse to the north and an open-air beer garden surrounded by metal shipping containers to the south. They plan to produce about four beers to start, with an IPA and several lagers in the mix. Habiger will have a giant wood-fired grill built in the middle of the restaurant space where he will cook locally sourced meats and vegetables that he will use in his elevated pub food menu. Burgers with cheese, poutine, Scotch eggs and of course a handsome wood-fired steak will all be on the menu at Brewery Emperial.
Brewery Emperial, 1829 Oak St, Kansas City, Missouri, 816.529.8008, twitter.com/BreweryEmperial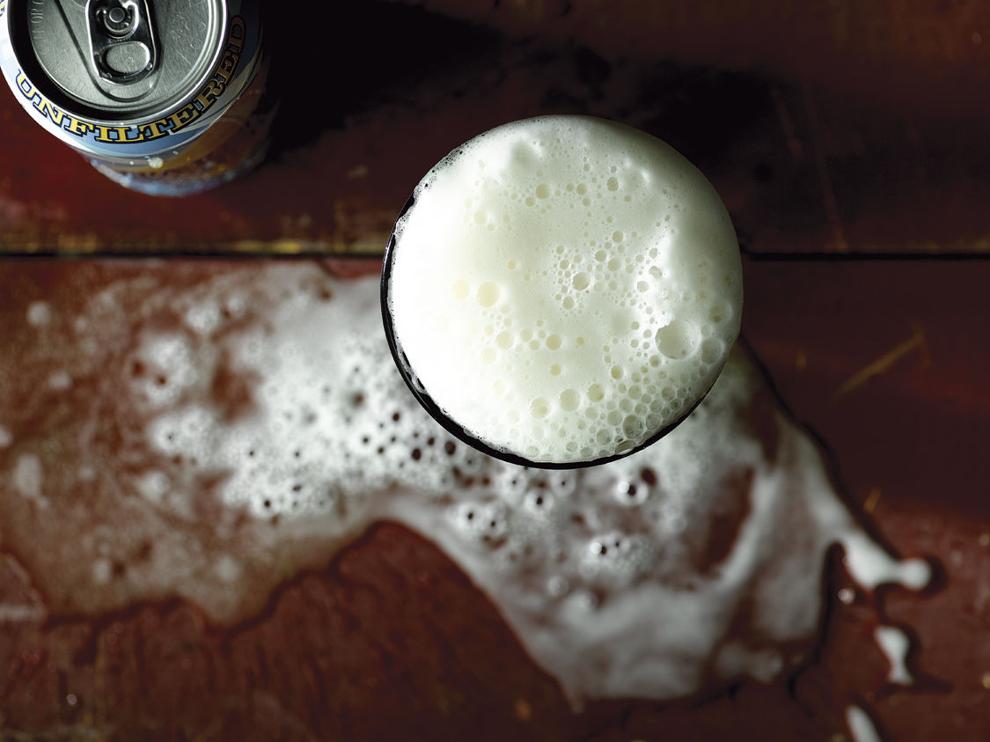 Unbakery and Juicery
Robin and Danny Krause are gearing up to open their healthy new snack, juice and coffee bar, Unbakery and Juicery, at the first of the year. The couple will open their stylish new grab-and-go, drive-through spot in the unique A-frame building that formerly housed Max's Diner in the Brookside East area. Robin Krause, the former owner and operational force behind the Filling Station coffeehouses, sold her majority interest to Messenger Coffee Co. last fall to focus on healthier pursuits. At her new place, she plans to serve cold-pressed juices made from local, organic produce, and wonderful coffees with raw nut and date milks. Grab-and-go items include several raw treats like a carrot cake, chia seeds with fresh fruit compote, handmade granola bars, cheesecake and cookies as well as Krause's own recipe for protein balls. Clean eating classes will also be held here. Hours are planned for 7am to 5pm, Monday through Saturday.
Unbakery and Juicery, 634 E. 63rd St., Brookside East, Kansas City, Missouri, facebook.com/pages/Unbakery-and-Juicery/1679965362246943