Lenexa Public Market has announced a spicy new restaurant will be cooking things up inside the food hall and market.
Sohaila's Kitchen will celebrate its soft opening today and Saturday from 11am to 2pm, dishing up delicious Indian and Pakistani cuisine from family recipes developed by the chef herself.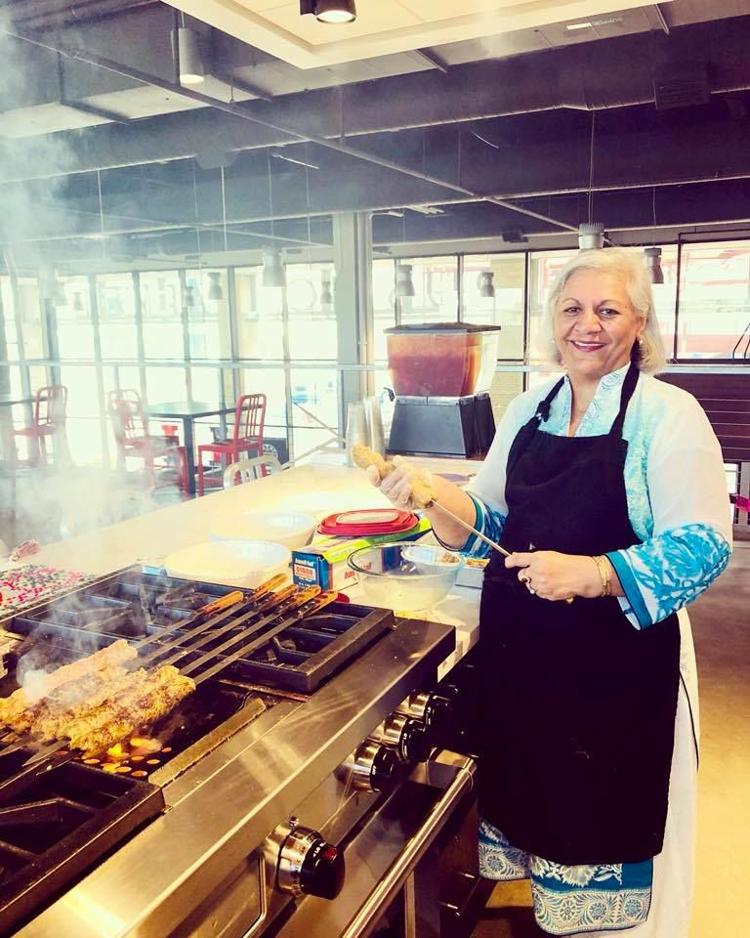 Sohaila Humayon is a self-taught cook with a Masters degree in English who began catering for family and friends years ago when she, her husband and three children (Ammad Humayon, Amna Humayon and Ayesha Baig) lived in California.
After moving to Kansas City eight years ago, Humayon decided to stop catering and focus on spending time with her family. She had been dealing with some serious health issues at the time, and found she needed to rest and heal. Now, with a clean bill of health and children ready to see their mom back in the kitchen, Humayon reached out to the Lenexa Public Market to see if she could use the commissary kitchen to start her new catering company: Sohaila's Kitchen. 
"We hosted a few pop ups at the market, and we had people lined up waiting to purchase my food," Humayon says. "It was a good test, a successful one, and it was also very flattering. That's when my daughters and I started talking about signing a lease for one of the empty spots in the market."
Specializing in North Indian and Pakistani cuisine, Humayon and her daughters plan to make Sohaila's Kitchen a family affair, with everyone playing a role in their new restaurant and catering business. Yet it is Humayon who will be in the kitchen preparing all of her specialties from scratch, using the finest and freshest ingredients. The best-selling butter chicken, however, she leaves to her daughter Ayesha.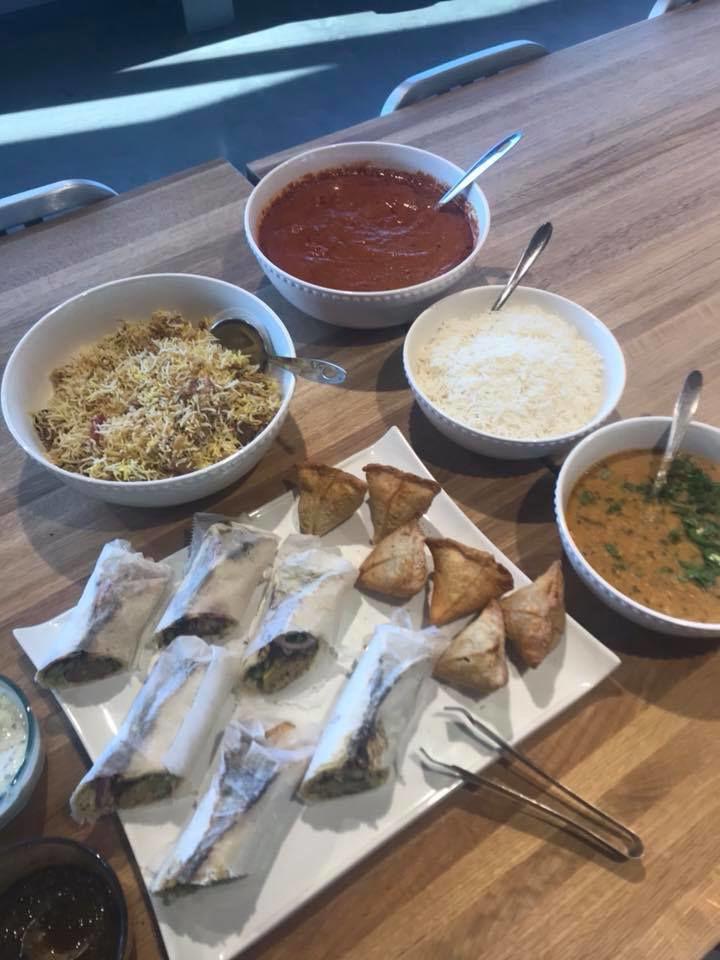 "I never thought much of the dish myself, so I never cooked it for my family, but when we decided to host our pop ups my daughters insisted we had to have it because Americans loved it. It was the one thing I had no idea how to cook, so my daughter makes it for us," Humayon says with a grin.
With time, Humayon is hopeful she can tempt her butter chicken customers to get outside of their comfort zone and try some of her other Pakistani dishes.
Born in Kuwait and raised in Lahore, Pakistan, Humayon spent most of her life in boarding school, where her passion for cooking developed because of the limited food choices offered at school. At a young age, she realized she had a natural talent in the kitchen as well as a strong love for entertaining people.
Meeting the family, it is easy to see one of the reasons why the lines were so long. Customers love talking to the entire family as their plates are being assembled. Getting to know the chef and her gregarious and charming family is part of the pleasure of the overall dining experience. With a friendly hello, they willingly answer all questions and are happy to share information about their cuisine with anyone who walks up to their counter. It was the first thing that jumped out to Lenexa Public Market manager Carmen Chopp when she first met Humayon and her family.
"For me, personality is so important in building that sense of community and collaboration in a public space like this. When I met Sohaila and her family they were so warm and generous and personable, and willing to be an active participant and collaborator in the market," says Chopp. "Then I tasted her phenomenal food, and that was it."
Sohaila's Kitchen will host its soft opening at the Lenexa Public this Fri., July 27 and Sat., July 28 from 11am to 2pm. Humayon will be preparing a typical menu, filled with some of her greatest hits from her original pop-up events that were so popular. 
The menu for Sohaila's Kitchen this weekend includes:
Butter chicken bowl: Grilled boneless chicken in a batter of spices, caramelized tomatoes, butter and whipping cream served over rice
Shish kabob wraps: Barbecue-grilled beef on a skewer topped with cucumber yogurt sauce, cilantro chutney, lettuce and onions, wrapped in naan
Chicken tikka wraps: Barbecue-grilled chunks of chicken marinated in spices and yogurt topped with cucumber yogurt sauce, cilantro chutney, lettuce and onions, wrapped in naan
Daal: A warm and filling lentil soup with rice
Samosas: Deep-fried vegetarian pastry filled with potatoes and peas, served with a side of cilantro chutney
Mango Lassi: A yogurt-based mango milkshake or smoothie
Look for the grand opening to take place on Thu., Aug. 2, which will kick off regular business hours serving lunch Thursday through Sunday and dinner on Saturday and Sunday only at the Lenexa Public Market. 
"Sohaila's Kitchen is the whole package, and a perfect fit with the other locally owned restaurants we have in the Lenexa Public Market," says Chopp.
After its grand opening, Sohaila's Kitchen will be open Thursdays and Fridays from 10am to 3pm, Saturdays and Sunday from 11am to 2pm and 5 to 7pm. 
Sohaila's Kitchen, located inside the Lenexa Public Market, 8750 Penrose Lane, Lenexa, Kansas, 510.509.4430, facebook.com/sohailaskitchenlenexa/