Chef Jonathan Justus and his wife and business partner, Camille Eklof, have announced that they are officially closing Black Dirt, their nearly two-year-old modern American restaurant located in Kansas City's South Plaza neighborhood, effective next Thu., Nov. 7. 
The news represents a clean slate and an opportunity for the couple to start fresh in Kansas City perhaps with a new concept, something they have been talking about since they closed their flagship restaurant, Justus Drugstore, in Smithville in August 2018.
They plan to reopen somewhere in the Northland.
"Black Dirt has been a fantastic experience for us and we are so grateful for the ongoing support of the Kansas City community. It was a very difficult decision for us to close, but ultimately it was a business decision," Justus said in a release. "We do have exciting plans in the works that we will keep you posted on." 
Black Dirt's 5,000-square-foot space was part of the $40 million apartment and retail development called 51Main. Although the road to getting Black Dirt open was a bit of a rocky one with both investor and construction issues, the couple triumphantly persevered and opened to the public in January of 2018. The result was a surprisingly sleek and modern restaurant with a warm, comfortable bar and a casual menu of comforting dishes, all made with the chef's signature locavore point of view.
But the restaurant seemed to struggle to find the audience it deserved, even with the skill and heart that Justus, Eklof and their staff clearly poured into it. In guests' minds, Black Dirt seemed to live in the shadow of the cozier, warmer, funkier flagship restaurant, Justus Drugstore – the place where the couple, and their food were first introduced to the Kansas City dining scene. Although it was never their intention for guests to compare the two restaurants, it inevitably happened, and there seemed to be no recovery from the memories and mythology of Justus Drugstore.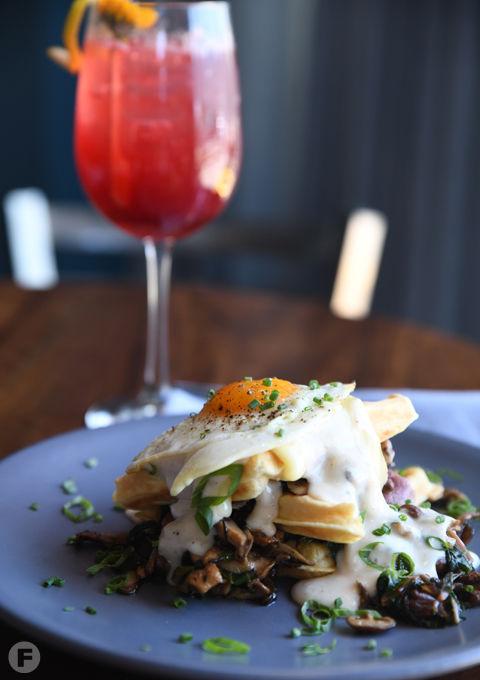 Although Justus has never personally been motivated by national recognition, Justus Drugstore nonetheless became a James Beard Foundation Award semifinalist in 2007 for Best New Restaurant, the same year it opened in Smithville. Justus himself would also be nominated for his work at the restaurant twice, first in 2011, and again in 2016, for Best Chef: Midwest; however, he never took home the award.
In addition to the food, another focal point of Black Dirt with the couple's personal touch was an impressive 725-pound root ball of a hackberry tree that Justus and a neighbor managed to pull up out of the ground in Smithville. They had transported the giant tree to a local shop and power-washed it for days before Justus rigged it up as a permanent light fixture that hung from the ceiling in a magnificent display of nature in the front dining room of the restaurant.
That incredible fixture, along with everything else in the restaurant, will be moved out of Black Dirt after Nov. 7 to make room for a new concept and operator, which the investor group in the project says will be announced in the first quarter of 2020. VanTrust Real Estate serves as the landlord for both 51Main and the restaurant space.
"We were such fans of Black Dirt and Jonathan; we know his next endeavor will be successful and no doubt delicious," said Richard Muller, executive vice president Van Trust Real Estate. "We know this space is perfect for a high-quality restaurant concept and will [be] really excited to announce our new partnership."
For now, it's time to make your reservations to dine one last time at Black Dirt.
Black Dirt, 5070 Main St., South Plaza, Kansas City, Missouri, 816.214.5947, blackdirtkc.com