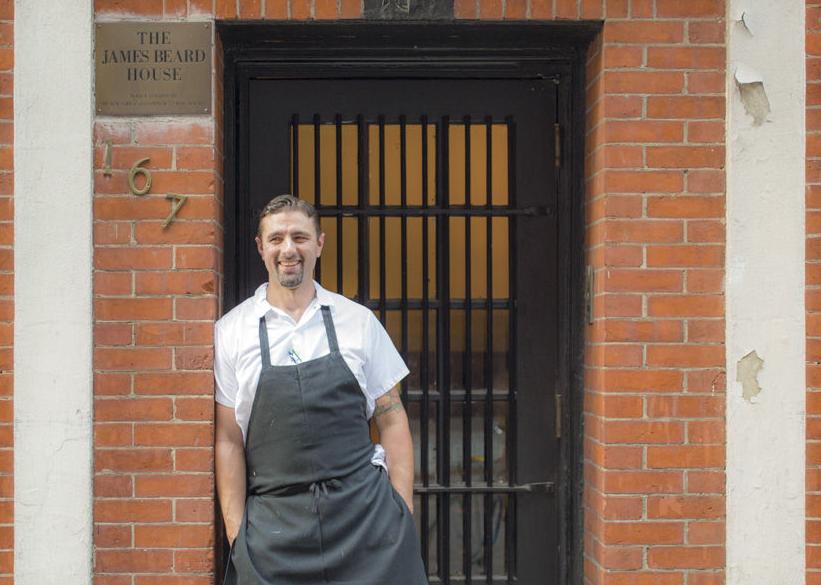 This morning, Companion Bakery announced chef Josh Galliano would be leaving The Libertine to join the Companion team as bread production manager.
"We've had a longstanding relationship," Allen tells Feast. "I've always admired all the work that he's done at a number of places in St. Louis. He's obviously a big bread baker – he's always posting about baking bread on Instagram. We just sat down one day for coffee to talk about that and it led to some conversations about potentially a change for him and then one thing led to another."
In a YouTube video released this morning, Allen nods to many changes in the works for Companion, including national expansion into markets like Portland, Oregon and Ann Arbor, Michigan. This summer, Companion plans to open a huge new facility in suburban Maryland Heights, Missouri, with a baking school, private event space and a 60-seat café serving breakfast and lunch daily.
"The biggest thing for us is to continue to add good teachers and good leaders," Allen says. "There's no question Josh is both of those things. He brings a level of maturity from all of his experiences in various restaurants. We're growing our business pretty rapidly on a regional and national basis and we're looking to see a lot of growth coming in the next three to five years. We just really need to build a team that can handle that growth and can help us develop some of the great young folks we have on staff now who need some mentoring and assistance, and certainly Josh can provide that." 
Galliano says he's known Allen for a while and often sought advice from him on how to make his own breads better, and Allen also provided Galliano with bread on occasion. "It was two fermentation geeks talking to each other, having fun with bread and microorganisms," Galliano says.
"I probably won't do anything with the café [at Companion], but it's going be interesting because at the new facility, there's going to be an education facility there, so I'm looking forward to being a part of that, creating and deciding what needs to go in there for different community programs, mentorships of folks there, students," Galliano tells Feast. "It's a really cool opportunity. I love the chance to pass on what we do – that's what cooking is, this oral tradition: I teach you, you teach the next person. So that definitely seems like one of the things I'm looking forward to."
Former Schlafly Bottleworks chef Matt Bessler will be joining The Libertine as executive chef. Bessler attended Kirkwood High School with Libertine owner Nick Luedde and will be completely changing up the menu.
"There's going to be some pretty massive changes," Luedde says. "We're going to of course emphasize local farms, scratch cooking and still continue with the CSA. But the format of the menu will change, it's gonna be a little more conventional – stylized appetizers and entrees and larger portion sizes in terms of things that are easily shareable for the table. We're really trying to focus on more approachability. We're going to reimagine some classic dishes that I think will service the community a little better, but still focus on our creativity. We'll focus a little less on being a special occasion restaurant and allow it to be an ingredient-driven menu, as it were."
Libertine executive sous chef Josh Poletti told Feast that he will be staying on at the restaurant through Galliano's last day, Thursday, June 18. After that, Poletti says he will be transitioning to a new position in St. Louis, but was not ready to share more at this time.
"I had a lot of fun cooking with Josh, and it will just not be the same there without him," Poletti says of his time at The Libertine.
Luedde says Libertine sous chef Will Volny will help smooth the transition after Poletti and Galliano's departures. For now, Volny will execute the current Libertine menu, and Bessler will begin rolling out new menu items gradually with a full overhaul in the next month.
Editor's note: This post was updated at 11:50am with comments from Josh Allen and Josh Galliano. A previous version of this post inaccurately described Josh Poletti's current status at The Libertine. More as we learn it.
---
MORE FEAST!
Hungry for more Midwest food-scene news? Follow us on:
Click here to subscribe and each month you'll receive a delicious serving of Feast delivered directly to your home, hot off the presses!
Subscribe to our weekly enewsletter here!