As the COVID-19 pandemic continues, restaurants, bars and the staff who keep these establishments running are still struggling. A new proposal making its way through Congress is a possible means to keep them afloat. 
The Real Economic Support That Acknowledges Unique Restaurant Assistance Needed To Survive Act of 2020, known as the RESTAURANTS Act, has been introduced into both the Senate and the House of Representatives. If passed, the act would create a $120 billion Treasury fund that would provide small grants to restaurants.
Unlike the Coronavirus Aid, Relief and Economic Security (CARES) Act, which passed earlier this year and offered payroll forgiveness through the Payroll Protection Plan (PPP), the RESTAURANTS Act is specifically designed to help small, independently owned establishments.
Tara Gallina, co-owner of St. Louis' much-acclaimed Vicia as well as the newer Winslow's Table, has been a strong local advocate of the RESTAURANTS Act. Early on, she joined the Independent Restaurant Coalition, an organization working to save local bars and restaurants affected by COVID-19. The coalition is responsible for getting the RESTAURANTS Act introduced into Congress, and Gallina says that although it is unsure whether the bill will pass in its current form, if at all, it is being taken seriously by legislators. 
"They're listening, and I think that's the big thing," she says.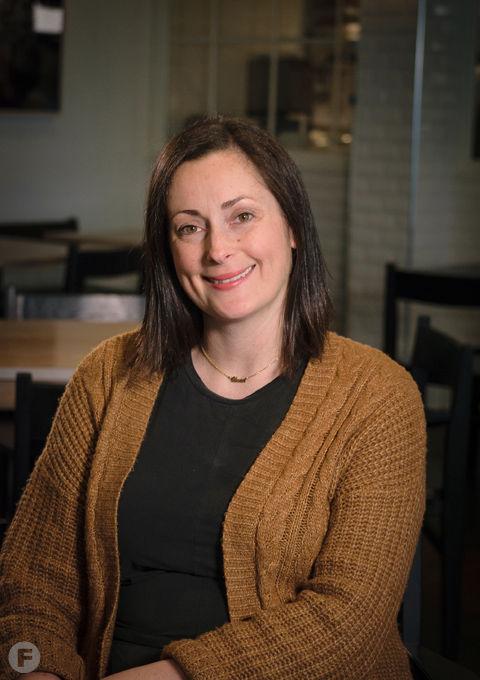 The two bills making their way through Congress have some differences, but many of the main points are the same. Restaurants must have fewer than 20 affiliated restaurants to qualify for the grants; the grant will cover at least 95 percent of estimated lost earning compared to the previous year; and women- and minority-owned businesses will receive priority within the first 14 days of the grant period. The grants can be used for payroll, benefits, mortgages, rent, utilities, food and any other expenses deemed essential by the Secretary of the Treasury. 
Even for a restaurant with as much notoriety as Vicia, the RESTAURANTS Act is a potential lifeline in a business with razor-thin margins and where many have to take on debt to start a restaurant in the first place. 
"I do think that maybe the perception is that if you're a well-known restaurant, then that means that you're doing just fine," Gallina says. "I think that's not really the case. No matter who you are right now, you're having to reinvent yourself every single day to stay relevant, to survive. While we certainly have been very fortunate to get wonderful accolades and be respected in our community, the struggle is just as hard. We are trying to figure out how to, week to week, keep enough business to support the small staff that we were able to bring back, to be able to pay our rent, to be able to pay our vendors, to be able to make this make sense for long-term." 
The RESTAURANTS Act directly works to save restaurants affected by COVID-19, but it would also be working to save the local economies of cities like St. Louis. Brian Hall, chief marketing officer for Explore St. Louis, says that the food scene is a feather in the city's cap and is something that drives tourists to town.
"It is a major source of bragging rights for this region, and it's something that means a lot to us from a tourism perspective," Hall says. "One of the major trip motivators and trip activities among people that travel, when they visit a community, including St. Louis, they're looking for a culinary experience that is inherently unique and typical of the destination."
The closing of dozens of restaurants would, of course, put a major dent in the city's tourism industry. 
"There's no doubt that from a tourism perspective, in addition to quality of life for St. Louisans, it would be a real setback," Hall says. 
For those who want to help get the RESTAURANTS Act passed, Gallina recommends contacting your local senators and congresspersons. Those who want to email their representatives can do so through the Independent Restaurant Coalition's website.