If you've had a taste of pho, tagine or doner kebab in the Midwest, you can thank an immigrant. American food culture has long been enriched and broadened in delicious ways by immigrants who have made this country their home. In this series, A Taste of Home, you'll meet the chefs and entrepreneurs who are bringing a taste of their cultures and backgrounds to our communities – and making them all the better for it.
It's often said that the way to a man's heart is through his stomach, and that's certainly something Ermina Grbic knows to be true. Her husband, Sulejman Grbic, had moved to St. Louis in 1974 and was visiting family in Bosnia when he got a taste of her cevapi, a traditional Bosnian grilled meat. That encounter led the pair to marry, with Ermina joining Sulejman in St. Louis on Thanksgiving in 1981 and the couple ultimately starting a family in the Midwest.
After graduating culinary school in Bosnia at 19 years old, Ermina became a chef to help her husband pursue his dream of opening his own restaurant. The couple discovered that the former Bailey Farm Dairy Co. in Dutchtown South would be the perfect space to open Grbic Restaurant and Banquet Hall, as tens of thousands of immigrants and refugees have relocated to St. Louis since the 1990s, making it home to the most Bosnians outside of Europe. The Grbic family wanted to bring a taste of their cuisine to the St. Louis community, but they also paved the way to help Bosnian refugees resettle in the area by hiring them to help build out the restaurant, which opened in 2002.
Ermina serves as the restaurant's executive chef, while Sulejman prepares all meats served in house (a trade passed down through his family). Their children followed suit, with their daughter Senada going to culinary school and working as Grbic's sous chef. Their son Ermin and daughter Erna work as restaurant manager and events coordinator.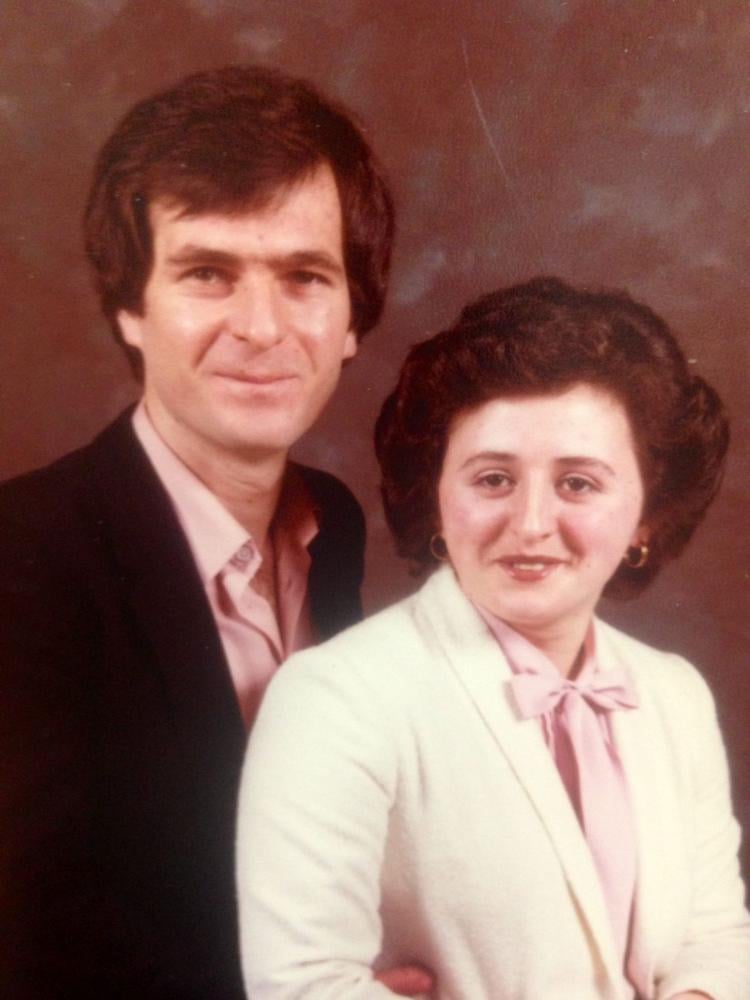 What first brought you to St. Louis?
Ermina: Sulejman came to live in America after living all over Europe. He was living in Austria with his cousins when they decided to move to America. They traveled the United States from the east coast to west coast looking for a new place to call home for six months. They decided to settle in St. Louis because of the variety of jobs, cultural diversity, affordable housing and when he would call home to Europe and people asked where he was living, he would say, 'St. Louis, the city with the Arch,' and everyone knew what he was talking about.
Senada: They loved everything about the city. They loved the cultural diversity. Even at that time, there were Yugoslavians, Macedonians, Serbians – every culture. They all lived here and got together and the residents already here were welcoming. They also loved that St. Louis had four seasons in the year because it reminded them of Bosnia.
What was the process of coming to this country like for you?
Ermina: My husband was already here for seven years, and he came to visit his parents in Bosnia and I had forgot about him. He was passing through the kitchen and I was grilling meat. I offered him some and I guess that piece of cevapi brought me here. When he came back here, he started to call me and talk to me through letters. After a year, he proposed, and I said he had to ask my father's permission. He said he had no vacation with his job in St. Louis, but he was working for a butcher who was from Macedonia who knew the European tradition of asking a father's permission to marry. His boss gave him two weeks to go to Bosnia and told him that he better bring that woman back here. One day, it was dark and someone rang the doorbell. I saw him at the door with his cousin and I almost passed out. I came back in the house and he asked my father if he could take me out. He said we only had two hours and had to be back before 10. At dinner, he asked me to marry him and I said yes. He said we had to marry the next day and my mom passed out when we told my parents.
At that time, you expected your daughter to get married, but not to go somewhere that far. I still had to go to work the next day at a school cafeteria. It was the kid's first day back to school, Sept. 6. All the teachers, my friends, came back to work after being off the whole summer and they were all talking in a big room. I came in and brought a big pot of coffee, left it on a table and said, 'this is on me,' and I ran out of the room away from them. Then the ladies came after me and I was crying. I told them I was getting married today and they started crying too. They asked why, and I told them it had to be today at noon at city hall. I had to go home to get ready and on my way out of city hall, the director and professors let the kids come – there were more than 800 at that time – everybody came to say goodbye gathered around city hall. That was a sad moment. From there, we had to go to another republic and I had to wait for three months to get my visa approval in 1981.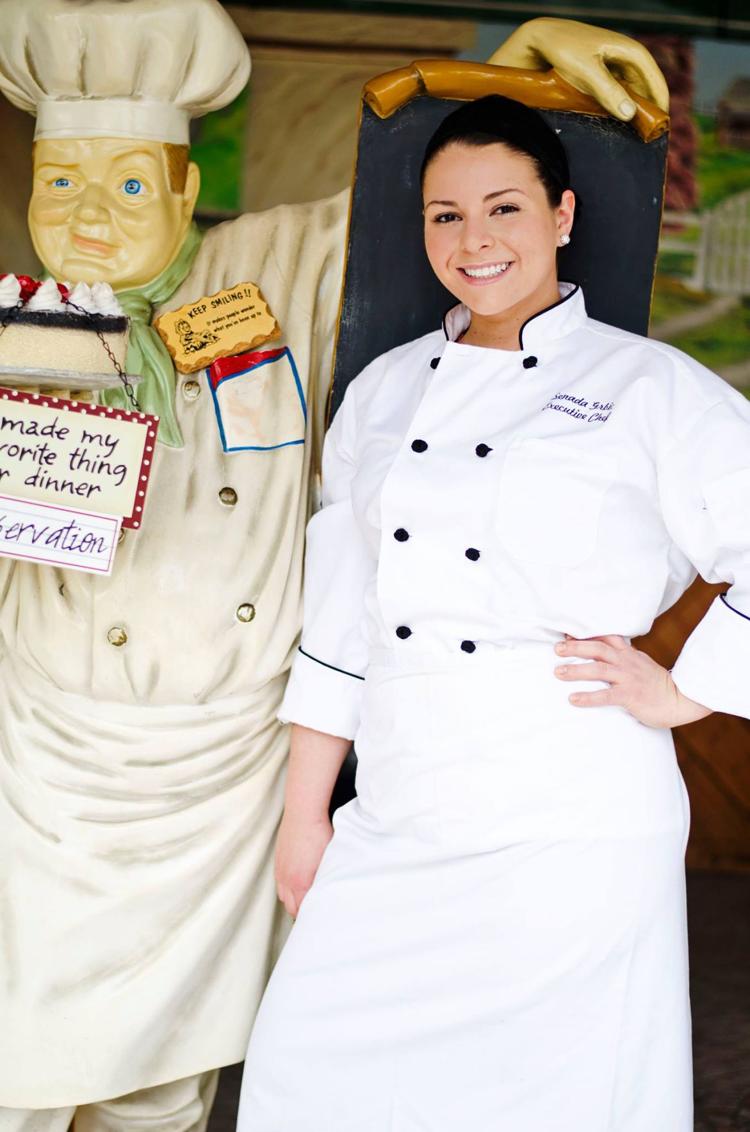 How did the restaurant come about?
Senada: My dad was a truck driver at the time. He quit his job when he bought the place and began to build. At that time, there were a lot of refugees and immigrants from Bosnia who couldn't find work due to a language barrier, so my dad figured what better way to get them started in the community than to hire them here. Everyone had a background and knowledge from construction to bricklayers and carpenters. He hired them to get them started on the right foot.
Tell us about the food you serve at your restaurant.
Ermina: The food at Grbic is something that is traditional to our Balkan roots. Sulejmon was a butcher by trade and he learned his skills as a child living with his grandparents. I finished culinary school in Bosnia and my parents owned a small restaurant. My mom is a chef, my sister is a chef and now my daughter is a chef, so it runs in our blood. I learned a lot from my parents working in a restaurant. We still to this day do all our meat butchered fresh in-house, and I cook it. We try make everything to how I learned to make as a child.
Senada: When people come here and they are like, 'this is a Bosnian restaurant, why do you have schnitzel?' Well, you have to remember we were all mixed in and all of our food was a little different. We grew up eating schnitzel, cabbage rolls and beef goulash.
What does it mean to cook and share your food with diners?
Ermina: To cook and share our food with everyone is quite a remarkable experience. By sharing your food, it is almost like inviting someone into your life and sharing your personal life story, your background and your culture. To share things that are so close to you and so dear to your heart, the recipes are my father's and mother's. To be able to keep that going and watching people enjoy a meal, it brings them back to their childhood.
Senada: We had Andrew Zimmern (of Bizarre Foods) in here a while ago. My mom made all of her things for him to try and he got up and was like, 'Oh my god, I cannot believe it. This is what my grandma used to make. I've been in this business for so long and I've never been able to taste Grandma's food outside of Grandma's house.' When you realize it's bringing people back to their childhood memories – that home cooked feeling, the smells, tastes and flavors – it's really nice.
What does it mean to you to live in St. Louis?
Ermina: When you think of America, you think of endless opportunities and a chance to make your dreams come true, as where back then in the '70s living in Bosnia, that wasn't possible. It means so much to come here and live freely and have your own small business.
Senada: They appreciated the diverse cultures. St. Louis was so accepting of the fact that they are immigrants. Everybody was friendly. It has the big city feel, but when you go home, it's quiet and quaint.
What are some of your favorite dishes to make?
Ermina: Sarma, the cabbage rolls. The process of pickling cabbage leaves and hand rolling each cabbage roll brings me back to my days as a child cooking with my mother and father in the kitchen. The recipe is the same as how my parents taught me as a little girl. The sauce we make to put on top is my father's recipe.
Senada: The process you have to go through from pickling the whole heads of cabbage and then my dad butchers out all the meat and grinds it for the cabbage rolls, and then hand rolling and cooking them for over four hours, it's one of her favorites. And still having the same recipe – if you go to my Grandma's house in Bosnia, it's going to taste the same.
Have you experienced challenges along the way?
Ermina: Every small business experiences some sort of hardships along the way. The best part about a family business is that when something doesn't go the right way, we all work together using our strengths to fix anything that may come up.
Senada, you participated in a Guy's Grocery Games sibling episode with Ermin and Erna and won a few years ago. Did business change for the restaurant after being on the Food Network competition?
Senada: Absolutely. So many people from across the country called us to congratulate us on the win. It brought in so many more diners interested in what we do at the restaurant.
What does it mean to you to work with your family?
Ermina: It's such a blessing to be able to see your kids and family every day. That's the only way to see your family every day. I love having time to talk with them, laughing and joking. We sit down for Bosnian coffee together and eat a meal together every day. 
Grbic Restaurant and Banquet Hall, 4071 Keoku St., Dutchtown South, St. Louis, 314.772.3100, grbicrestaurant.com