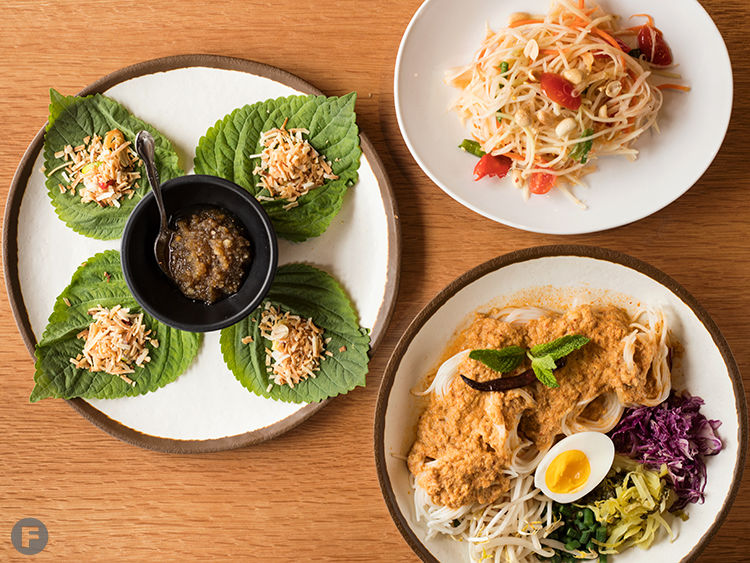 Following a wave of anti-Asian American and Pacific Islander racism across the U.S., one restaurant in St. Louis is hoping to raise money for change. 
Each Tuesday between March 23 and April 27, regional Thai restaurant Chao Baan will donate 10 percent of all dine-in and web-order carryout sales to organizations fighting AAPI hate. Proceeds will go to the Atlanta chapter of Asian Americans Advancing Justice and Stop AAPI Hate to support initiatives to stop hate crimes, incidents of discrimination and xenophobia against Asian Americans and Pacific Islanders.
"The work that Stop AAPI Hate and the Atlanta chapter of Asian Americans Advancing Justice is [doing is] more important now than ever," owner Shayn Prapaislip said in a press release. "As members of the Asian American community in St. Louis, my family and I were shocked and grieving after the mass shooting in Atlanta, Georgia, on Tuesday. Too many acts of xenophobia and violence go unreported and unaddressed, and we hope to bring awareness and support through our dining out efforts at Chao Baan."
In addition to being of Thai heritage, Prapaislip is also involved with the Asian American community here in St. Louis; he himself is on the board of the Asian American Board of Commerce of St. Louis. 
"While my family feels grateful for the support from the St. Louis community over the last three decades, Asian American communities across our country have been marginalized, discriminated against, and even killed for far too long," Prapaislip said. "It's important for us to support the vital work of organizations who are fighting for the rights of Asian Americans and marginalized groups across the country like AAPI Hate and the Atlanta chapter of Asian Americans Advancing Justice."
Chao Baan is open for dinner service from 4 to 9pm on Tuesdays. 
Chao Baan, 4087 Chouteau Ave., The Grove, St. Louis, Missouri, chaobaanstl.com