There's a new pop-up restaurant in town. 
Industry alums Alyssa and Jon Todd started Deadfox, a private dining, catering and baking company, to share their love for food with the rest of St. Louis. Alyssa previously worked in IT and other fields, but now works at Bulrush working on beverage pairings and front-of-house operations. Jon has worked in restaurants across the city, including Bolyard's Meat and Provisions, J. Devoti Trattoria, and Taste. 
Jon has not worked in a proper kitchen for a few years and has instead been doing various other jobs within the industry, but wanted to return to what he loves to do: cooking food for people. Combined with Alyssa's natural instinct to serve people, Deadfox was born. 
"It is definitely a pet project. Kind of a combination of all of our favorite things," Alyssa says. "We really like creating great food, and so that's what we did."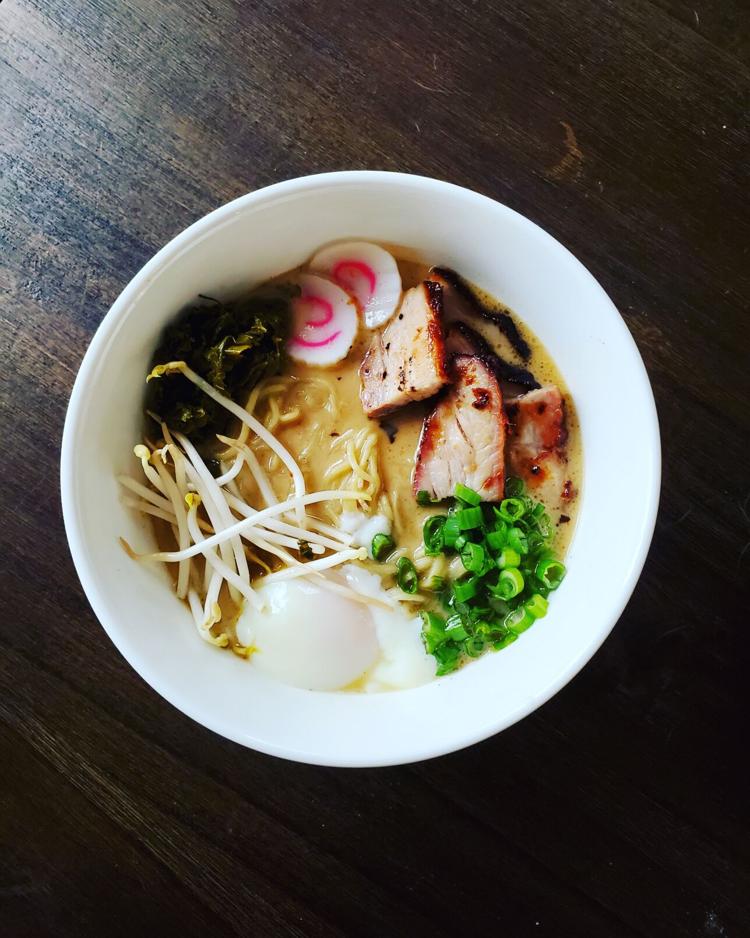 The couple was able to host a handful of private dining experiences before the pandemic hit, but COVID-19 has, of course, hampered that side of the business. But they have already been able to host several pop-up events outside of their Maplewood home to continue to spread the Deadfox name safely; so far, they have offered ramen, tacos and breakfast food for grab-and-go service.
"I like taking inspiration from everything," Jon says. "I like trying to take techniques that work from really any culture of food, or anything that tastes good and works well together and trying to combine it in fun ways." 
Deadfox doesn't have a date for its next pop-up event, but the couple is paying attention to the situation at hand with the pandemic and trying to be flexible during these uncertain times. Next up, guests can expect to see some sort of sandwich or hot dog pop up, if not a repeat of some of one of the previous concepts. 
"People want to eat. People want to still experience things in some capacity. And so we want to be able to give that to them in a safe way," Alyssa says.
You can also find some baked goods from Deadfox on their website. Customers can pick up a loaf of sourdough, a half dozen bagels or a custom cake from the couple's home, or have it delivered within a particular radius, when you buy online. 
Deadfox, deadfoxstl.com