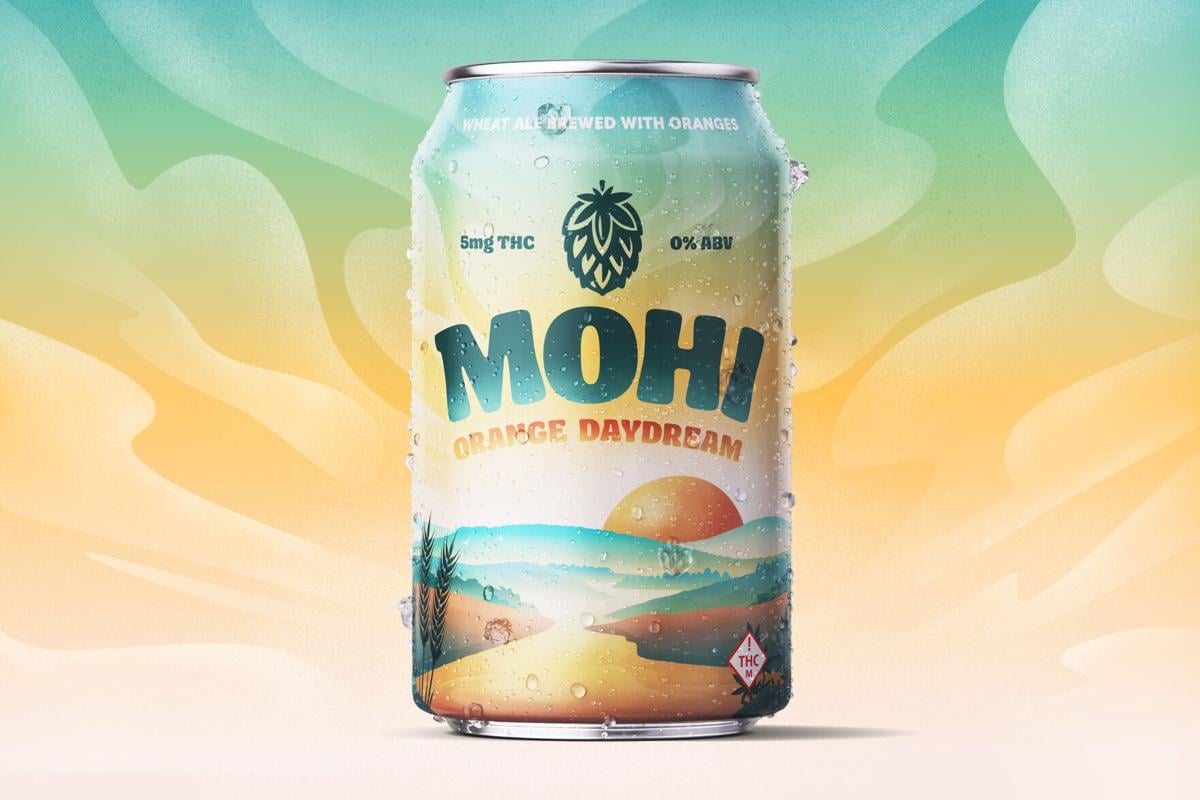 A new craft beer is getting ready to hit shelves – but only for those with a Missouri medical marijuana card. 
SWADE Cannabis and Phytos – both a part of BeLeaf Medical – and O'Fallon Brewery have teamed up to create a nonalcoholic, THC-infused beer. The brew, dubbed MOHI, is just 80 calories per 12-ounce can and contains 5mg of THC.
"While just 1% of cannabis is consumed through beverages, only a fraction of that is beer because most cannabis beverages are sodas or seltzers," Jim Gorczyca, president of O'Fallon Brewery, said in a press release. "Only BeLeaf and very few others are taking the time to brew hand crafted beer, remove the alcohol and then infuse it with THC. It's not easy but it's worth it."
The beer is produced in a similar manner to O'Fallon's other small-batch beers, and since the alcohol is removed after the fermentation process, it retains that craft beer taste.
"We determined that consumers who like craft beer would also want similar options for [nonalcoholic] beer," Brian Owens, head brewmaster for O'Fallon Brewery, said in the release. "The O'Fallon process is truly unique - we start with a traditional beer recipe which goes through full fermentation and then we gently remove the alcohol in vacuum under strict temperature controls. We end up with great NA beer that tastes as close to real beer as you can get."
The beer features notes of orange citrus and vanilla alongside the nano-emulsified THC, which has a quicker onset time than other THC products – about 15 minutes. 
MOHI is launching in all Missouri's SWADE cannabis dispensaries on Fri., Aug. 20, available to those with medical marijuana cards. 
O'Fallon Brewery, 45 Progress Parkway, Maryland Heights, Missouri, 636.474.2337, ofallonbrewery.com
Phytos, phytoscannabis.com
SWADE Cannabis, swadecannabis.com