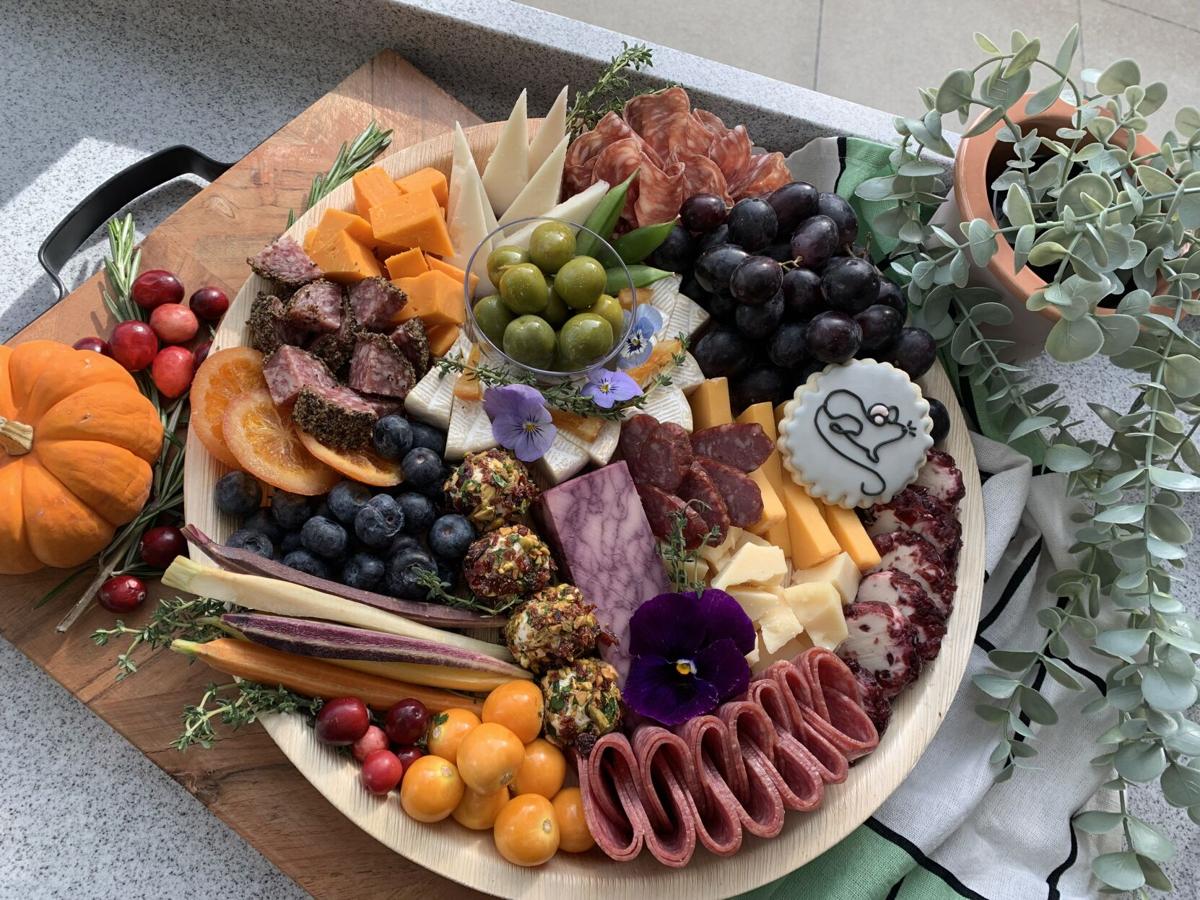 The charcuterie board trend doesn't seem to be slowing down anytime soon, and Mouse in the House is creating custom boards that are beyond beautiful. Now, you can customize your creation on the spot at the brand's new Chesterfield Valley location.
"There really isn't a brick-and-mortar who does what we do, so that makes it super fun," owner Heather Stein says. "When you come to our store, we have a prep table like you would at Subway that has all kinds of loveliness in there. We talk through what you like, what you don't like, and I build the board as we go. So that makes it really fun because we can customize it right there, and it's pretty interactive."
But just because the business is new doesn't mean Stein is new to charcuterie creations.
"I've been doing charcuterie boards and grazing tables pretty much my whole life," Stein says. "I come from a long family of women who had catering businesses and who were chefs and who entertained. It's kind of always been something that we did without knowing that it was cool – it just made perfect sense to do a big grazing table when we had a family event so everybody could just pick and choose what they wanted."
When Stein started making charcuterie tables for friends and events, she was encouraged to start a business.
"I have a great support network and they just kind of said, 'Why are you not really doing this? You should do this,'" she says. "With all of the stuff that happened with the pandemic we were like, you know what, I want to do something that makes my heart happy. And so we just made a big leap of faith, and Mouse in the House was born."
Mouse in the House, which is open Tuesday through Saturday from noon to 5pm, can do custom creations as small as a single serving all the way up to grazing tables to feed hundreds.
"All of our boards have, of course, meat and cheeses and some vegetables because they're just beautiful and they're yummy and they go well with cheese," Stein says. "We do put fruit on there when it's seasonal and it's nice and good. We do dry fruit, we do nuts, pickled items, olives and okra – it just kind of depends on the situation."
For example, Stein recently designed a board with fun accompaniments for Bloody Marys.
"That was a little different and so I got to be creative with that," she says. "We also offer vegan options. And sometimes we just do crudités such as beautiful vegetables and dips. We just try to customize it and make it easy for people to have people over and entertain."
For those who want to work on their own charcuterie board skills, Stein is even offering classes.
"We talk about the different types of cheeses to build a charcuterie board, we talk about how to store the cheese, even basics as to how to cut the cheese in design," she says. "Then we give them some fun tricks, like learning how to make the popular salami roses. We snack, we laugh and calories don't count when you come to class because you're learning."
Editor's note: This post has been updated to correct the owner's name to Heather Stein.